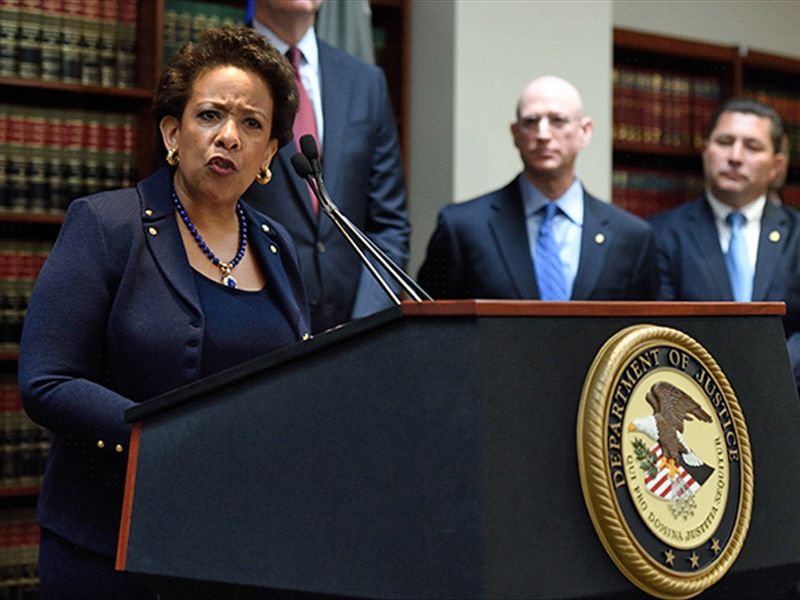 The unfolding scandal which has engulfed FIFA has been described as a "World Cup of fraud" by the chief of the Internal Revenue Service's (IRS) criminal investigation, Richard Weber.
The IRS chief has vowed to "issue FIFA a red card" following the indictment of 14 individuals by the U.S. Justice Department for corruption.
Weber was speaking alongside new U.S. Attorney General Loretta Lynch in New York on Wednesday where the indictments against FIFA officials past and present as well as five businessmen accused of wire fraud, money laundering and racketeering were unsealed.
Current FIFA vice president and president of CONCACAF Jeffrey Webb, fellow FIFA vice president Eugenio Figueredo, FIFA executive committee member-elect Eduardo Li and former Brazil FA chief Jose Maria Marin were among those named by U.S. prosecutors as suspects in the scandal which has rocked FIFA.
"Many of the individuals and organizations we will describe today were entrusted with keeping soccer open and accessible to all," Lynch said. "They held important responsibilities at every level, from building soccer fields for children in developing countries to organizing the World Cup. They were expected to uphold the rules that keep soccer honest and protect the integrity of the game.
"Instead, they corrupted the business of worldwide soccer to serve their interests and enrich themselves. This Department of Justice is determined to end these practices; to root out corruption; and to bring wrongdoers to justice."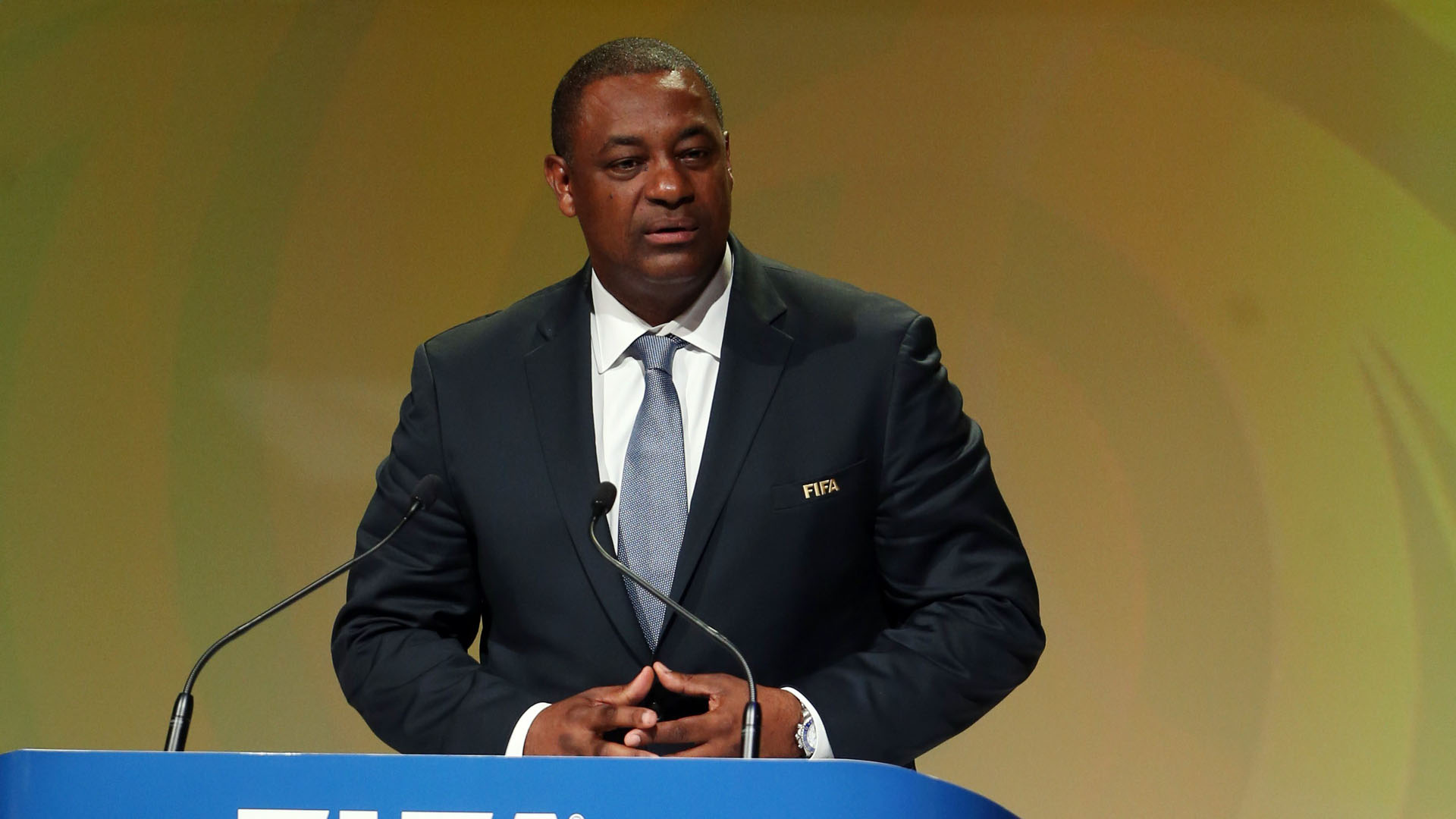 Jeffrey Webb |
One of the officials arrested on Wednesday
The charges brought by the Americans relate in large to broadcast and commercial rights for major tournaments over the past two decades and which continue to the present day with the 2016 Centennial Copa America in the U.S. estimated to account for some $110 million in bribes.
"Beginning in 1991, two generations of soccer officials, including the then-presidents of two regional soccer confederations under FIFA – the Confederation of North, Central American and Caribbean Association Football, known as CONCACAF, which includes the United States, and the South American Football Confederation, or CONMEBOL, which represents organized soccer in South America – used their positions of trust within their respective organizations to solicit bribes from sports marketers in exchange for the commercial rights to their soccer tournaments. They did this over and over, year after year, tournament after tournament.
"For instance, in 2016, the United States is scheduled to host the centennial edition of the Copa America – the first time that tournament will be held in cities outside South America. Our investigation revealed that what should be an expression of international sportsmanship was used as a vehicle in a broader scheme to line executives' pockets with bribes totaling $110 million – nearly a third of the legitimate costs of the rights to the tournaments involved."
Acting U.S. attorney in the Eastern District of New York, Kelly Currie said: "All of these defendants abused the U.S. financial system and violated U.S. law. And we intend to hold them accountable."
Currie also named directly the current FIFA vice president and CONCACAF president Jeffrey Webb who, he said "used his position of trust" to "solicit and collect bribes from sports marketing executives who needed his support to get contracts."
The FBI director, James Comey, declared that the game of football had been "hijacked" but nonetheless "this hijacking is being met with a very aggressive prosecutorial response in order to change behavior and send a message."
Swiss authorities carried out seven arrests at the Baur au Lac hotel in Zurich on Wednesday morning where FIFA delegates had been gathered ahead of the 65th FIFA Congress due to take place on Thursday and Friday.
The U.S. is seeking the extradition of all seven arrested at dawn in Zurich as well as Nicolas Leoz, the former CONMEBOL president, Jack Warner, the former president of CONCACAF, and the five businessmen with no official FIFA positions who have been implicated.