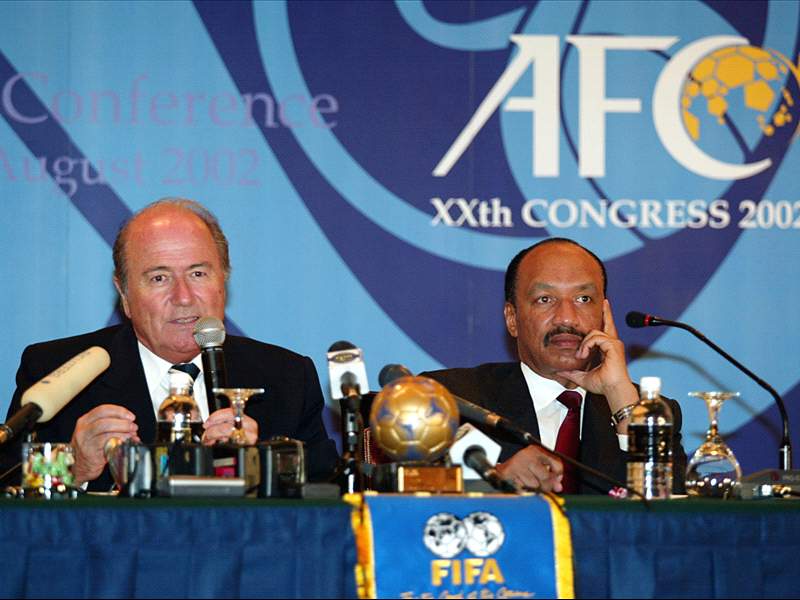 FIFA president Sepp Blatter believes football will suffer greatly if he is not re-elected for a fourth term in office on June 1.
He is running again for the office he has held since 1998, but AFC (Asia Football Conderation) president Mohamed Bin Hammam stands in his way.
Blatter wrote an open letter to Italian newspaper
La Gazzetta dello Sport
in which he forecast what will happen if he is forced to vacate his position.
He made it clear there would be "irreversible damage" to world football if power is handed over.
The full text of Blatter's letter reads:
"Dear readers of
Gazzetta dello Sport,

What is this really about? In the case of Fifa's presidential elections we are not really talking about candidate A versus candidate B, but about whether in future there will be candidates at all. The election of June 1 could cause a tectonic movement with irreversible damage. What is at stake is nothing less than the survival of Fifa. The issue of whether this world footballing organisation, developed with success over the years, will continue to exist after this date, or whether it will instead be sucked into a black hole.
'Is the situation really that dramatic?' you ask. The answer is yes, in theory it is. I am confident I will be able to win the elections with a clear majority of two-thirds of the votes. South America, North America, Europe, Oceania and a considerable part of Africa and Asia will continue to support my ideas. However, it is still worth considering what the alternative would be: no one.
A world organisation like Fifa can only be run with a pyramid structure. For this reason, I am often accused of acting in an anti-democratic way. And yet the truth is quite the opposite. Whether you are talking about Italy or Papua New Guinea, every one of the 208 associations has one vote and equal rights. In fact, I should be accused of practicing extreme democratic thought – only this way is it possible to guarantee the universality of football, the decision-making power, however, can and must be exercised on a central level, as in any international group.
Football works because it is based on one rule of play that is shared and valid on every continent. If it was not this way, everyone would do what they liked. To put it another way: who would decide which rules to impose if the decision-making powers were delegated to the six confederations? The principle that every carpenter goes by is valid for us too: the roof will do its job only as long as the foundations are doing theirs. If the ground slides, the whole building will fall down. And this is what June 1 is about: all or nothing!
Cordially,
Sepp Blatter"
Follow Goal.com on

to get the latest soccer news directly. Check out Goal.com's

page; be part of the best soccer fan community in the world!