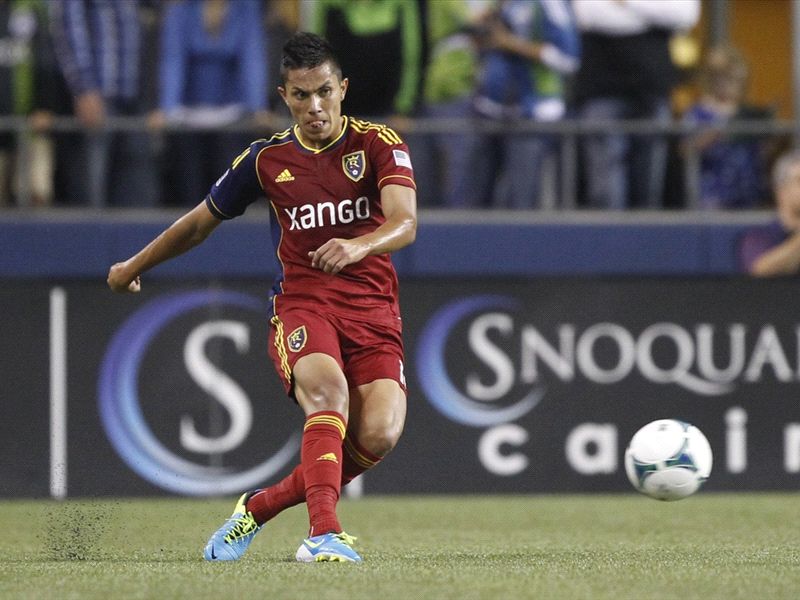 Stories of U.S.-born players being scouted by Liga MX clubs and heading south to attempt to work their way up the U-17s, U-20s and onto first teams seem to be increasingly common and divisive.

Some in U.S. soccer circles argue that the experience enhances the development of American players; others believe the best youths should remain north of the border.

But it isn't very common is to hear of young Mexican players turning their back on the Liga MX and heading north to pursue a soccer dream in MLS.

Meet Real Salt Lake center back Carlos Salcedo, who did just that two and a half years ago and doesn't have a hint of regret.

"I think it was one of the best decisions I've ever made in my life," 20-year-old Salcedo told Goal USA recently.

Salcedo had previously been part of the Tigres setup, but when he was spotted playing in the Dallas Cup by current U.S. national team assistant coach — and then RSL-Arizona Academy director of soccer — Martin Vasquez, he was invited to try out at RSL and decided to stay, rejecting a new contract from the Monterrey club.

The reasoning was twofold.

Primarily, the likelihood of first team minutes at Real Salt Lake seemed a much better bet than at Tigres, where coach Ricardo "Tuca" Ferretti is notorious for biding his time before thrusting youngsters into the Liga MX.

Salcedo officially signed for Real's first team squad in January 2013 and started 12 games in his debut MLS season, racking up over 1,000 minutes of playing time.

"At Tigres you don't see many center backs and young players playing with the first team," justified Salcedo.

While it is impossible to know if Guadalajara native Salcedo would've received that amount of playing time had he stayed in Mexico — where he says Santos Laguna was also interested in signing him — a look around the Liga MX shows the only center back get some minutes at his age is Atlas' Antonio Briseno.

The secondary reason for the move north was that the style of play would help Salcedo become a more rounded operator.

The young defender says that MLS is generally more physical than in Mexico, but that learning to combat a more direct style compliments the technique and comfort on the ball that was drilled into him, first at Chivas and later with Tigres.

"Here the forwards are always fighting, putting pressure on you," Salcedo said. "I'm happy to play against those forwards so I can continue to develop."

Salcedo has worked hard on "getting stuck in" more and combining the aerial ability, grit and ball control of his idols Sergio Ramos, Thiago Silva and David Luiz.

Now fluent in English, Salcedo's immediate goal is to play as much as possible and new Real Salt Lake coach Jeff Cassar has told him that he will be getting minutes this season.

"He spoke to me right after the preseason and said he's really happy with me," said Salcedo. "He has the same trust (that Jason Kreis had) last year."

Already over 6 feet tall and from a family of soccer players, Salcedo's longer-term goals include the Olympics and then a move to Europe.

As for which nation he could represent in Rio de Janeiro, Salcedo made it clear he is seeking U.S. residency this year, would like to become a citizen and is keeping his options open.

It's a fledgling career that promises to be an interesting one to keep track off.