Sometimes when a beautiful goal is scored, it looks at first sight logical. The journey of the ball towards the goal is pretty straightforward in real time. It moves from the foot of the scorer into the net.
It's only when you watch it again and again you realize the precariousness of the situation and appreciate all that could go wrong to interrupt that journey along the way.
Two that come to mind are Diego Maradona's second goal for Argentina in the 1986 World Cup quarterfinal against England and Thierry Henry's self-assisted volley for Arsenal against Manchester United in the Premier League in 2000.
Maradona's became all the easier to appreciate after speaking to one of England's players from that day – Steve Hodge – who remarked that plenty of players would have had trouble simply dribbling that ball at pace towards goal on an empty Azteca field given the unpredictability of the bobbly surface. He was right. Maradona did it against a good England team and one of the best goalkeepers in the world in Peter Shilton.
Henry's looked all the better after watching a video of Alex Oxlade-Chamberlain trying to recreate it five times in a row at the Arsenal training ground and still being unable to do it.
Arsenal must break the bank for Ozil
When you get a second perspective on how hard it is to execute such a goal, it is only then you can appreciate the skill, dexterity and control required for that exact chain of events to transpire.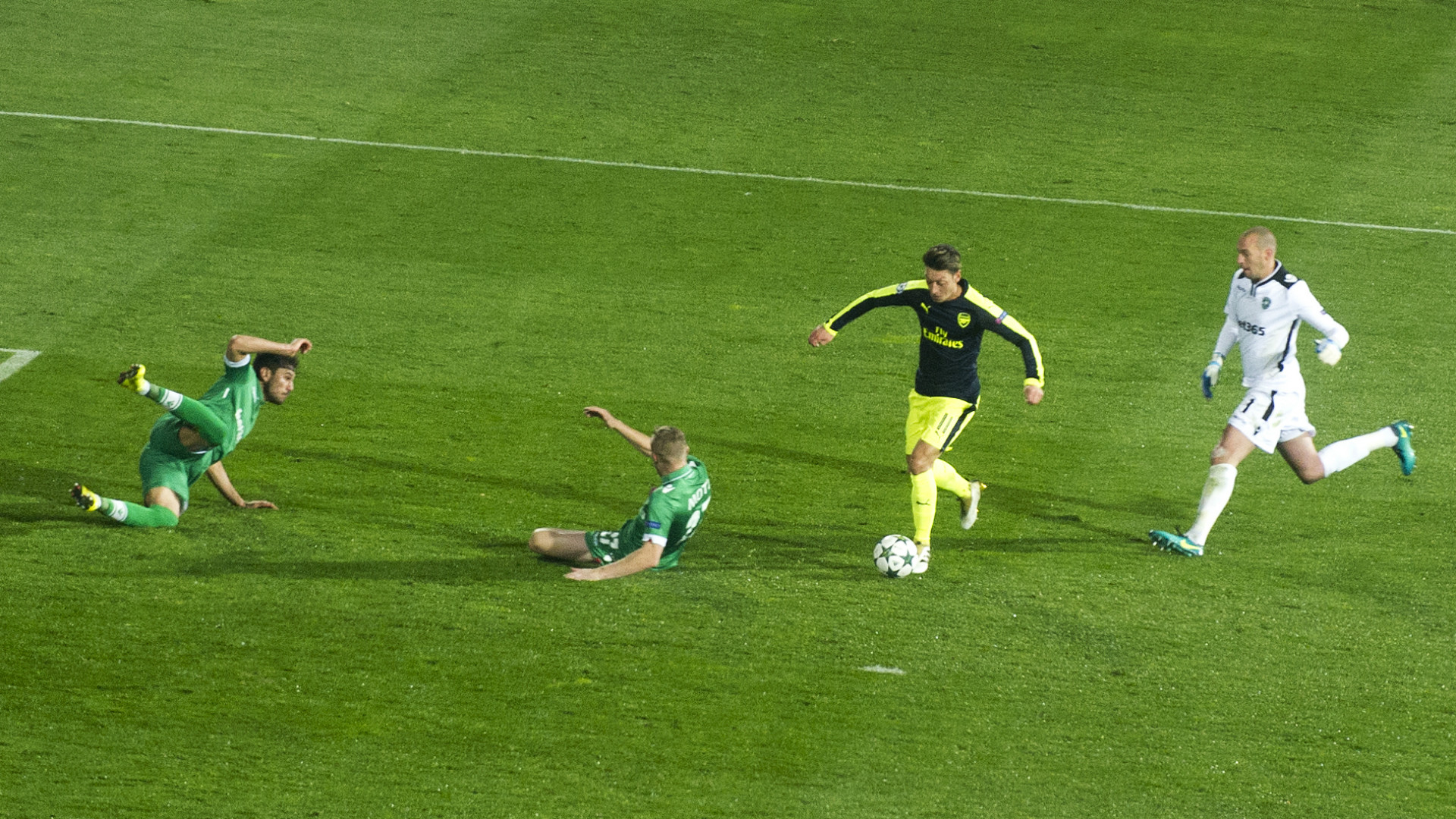 Mesut Ozil's goal against Ludogorets on Tuesday was one such goal which belongs in that company.
In real time you can see he pulls the ball down, lifts it back over the goalkeeper, sits two defenders down on their backsides and rolls the ball into the net. Perhaps because Arsenal was expected to win the game, it might have looked a formality as soon as he went into the clear.
Hundreds of players could have put the ball in the net from that situation but are there any more that could have done it like Ozil? The German World Cup winner has total mastery of the ball throughout and appears to be working in bullet time. He knows what will happen but nobody else has access to the script.
Although Ozil receives a high proportion of criticism there are scarcely any players in the world that can play the type of football he can.
---
GUARDIOLA'S CITY A PERFECT FIT FOR GUNDOGAN
---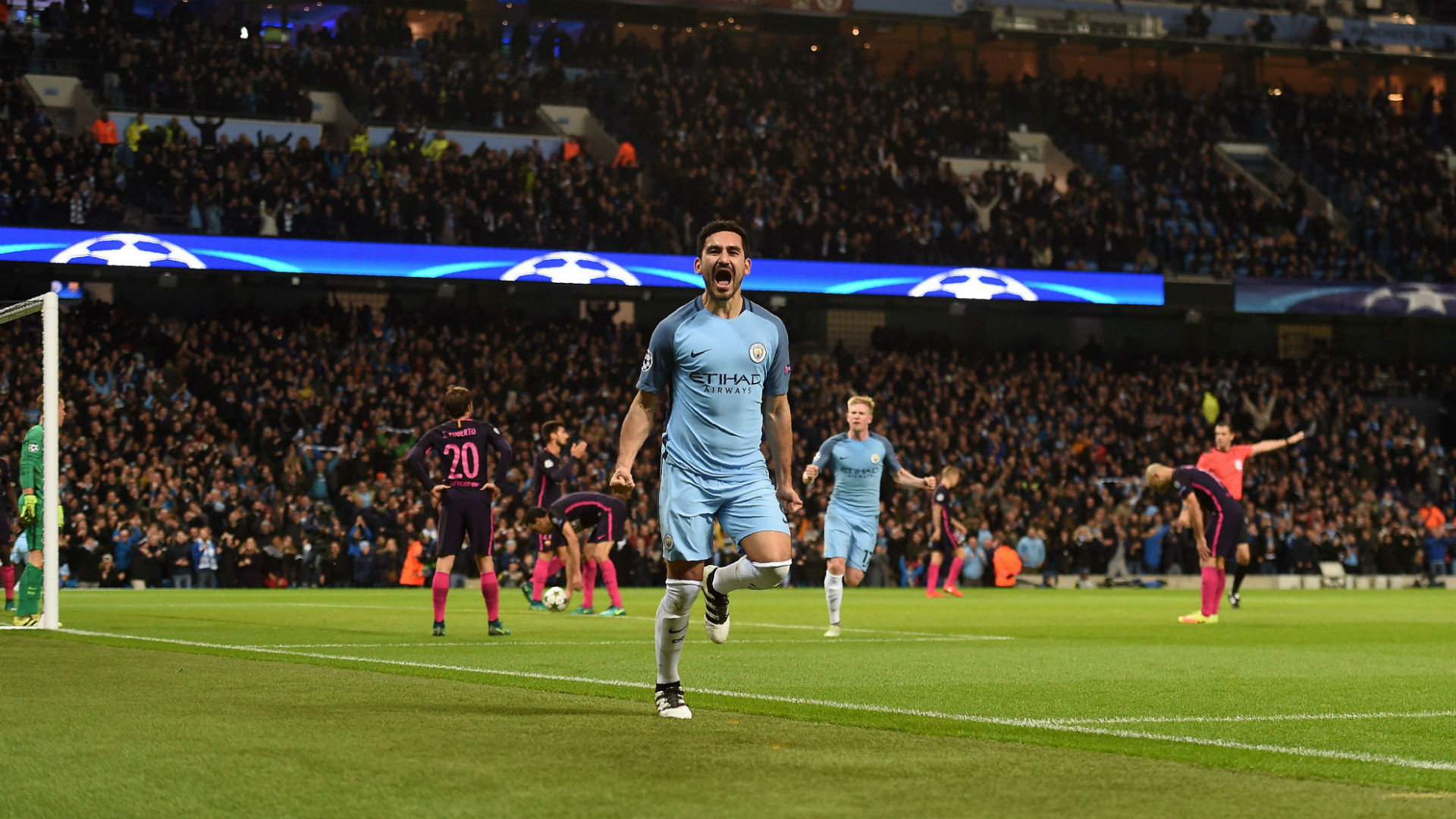 Such was the strength of Manchester City's collective display against Barcelona on Tuesday night it is easy to overlook individual contributions. Ilkay Gundogan scored two goals against the team described by Pep Guardiola as the best in the world but has been sharing the praise with the rest of his teammates.
His two goals, however, indicate his growing importance to Pep's project and his centrality to this City team.
Man City star denies role in Messi spat
Gundogan has had a wretched couple of years due to injury and was even sidelined when signing for the English side. To that extent it has taken him a while to carve out a role in this team but is now thriving alongside David Silva and Kevin De Bruyne in an advanced midfield position.
"It was many long weeks and months to get fit and I came here with a knee injury which wasn't ideal but the guys here treat me so well and make it easy to play with them so I'm very, very happy," he said according to UEFA.com on Tuesday.
Guardiola knew very well what kind of player he was buying – one he admired for the three seasons he was in charge at Bayern Munich – but the question was always going to be whether or not Gundogan could stay fit consistently.
He has four goals and one assist in his last two City games and looks a bargain at 20 million pounds - especially since he seems such a perfect fit for Pep's City.
---
BAYERN MUST TIE LETHAL LEWY DOWN TO A NEW DEAL
---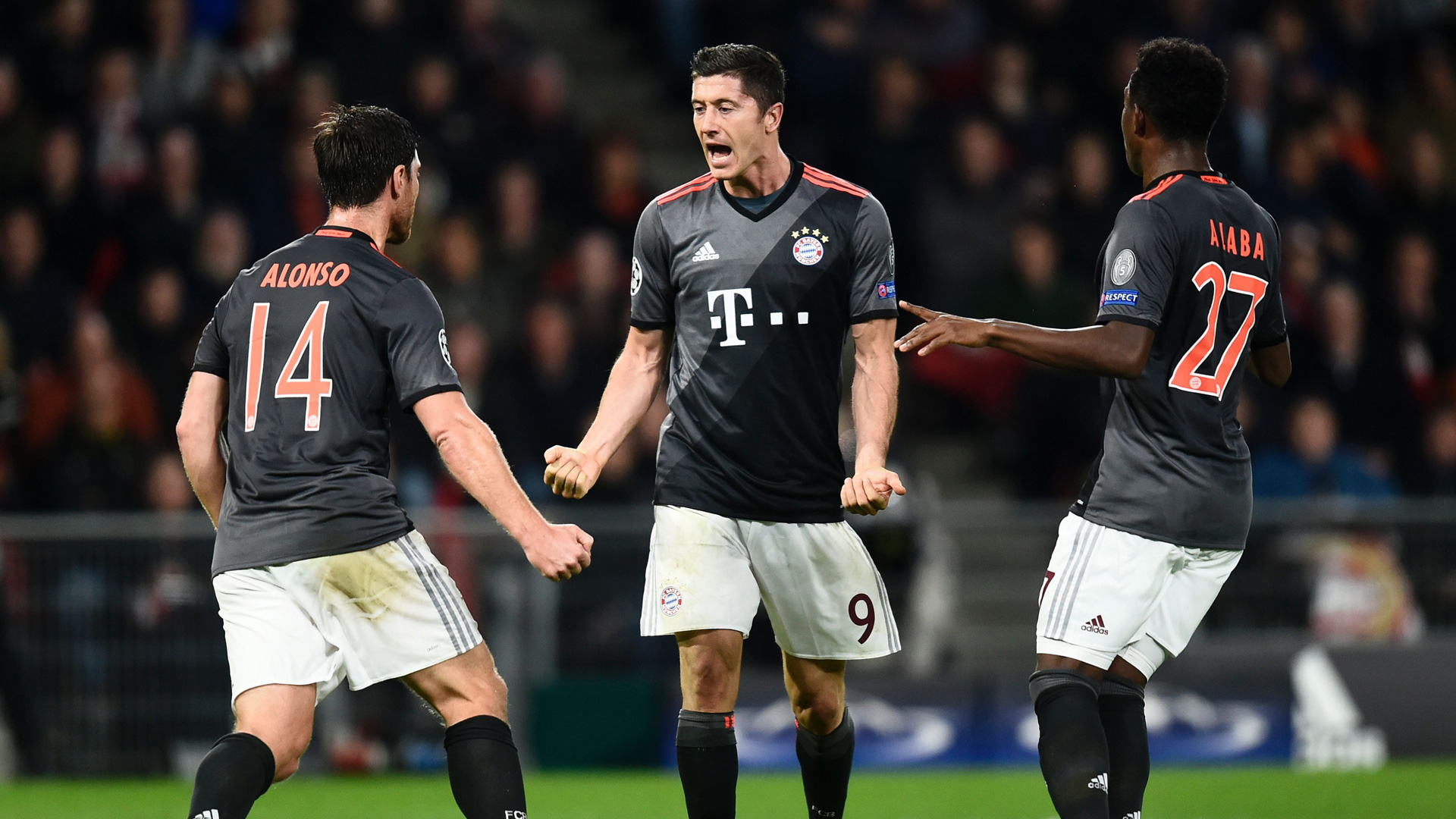 You will have to watch a lot of football matches before you see a better all-round striking performance than Robert Lewandowski's for Bayern Munich against PSV Eindhoven.
The Poland captain scored two goals – a penalty and a poacher's effort - but there was much more to his work on the night than simply that.
Who is into the Champions League last-16?
Lewandowski is undoubtedly now the best No. 9 in the game and is thriving under Carlo Ancelotti after snapping a five-game Bundesliga goalless streak at the weekend. He now has 14 goals in 15 games for Bayern this season and 36 in total in the Champions League.
Lewandowski also hit the woodwork three times in the Netherlands – a Champions League record. One was a header which came back off the crossbar in the fourth minute but another was a joy to behold and deserved better. There was a Bergkamp-esque quality to the pull-down and shot performed by Lewandowski in the second half but the ball agonizingly kissed the bar.
There is optimism around Bayern that the 28-year-old will commit to a new long-term contract and ignore overtures from Santiago Bernabeu. There is no doubting that a sizable wage increase will be on the cards but Lewy is worth every last cent.
---
FALCAO BREAKS HIS CHAMPIONS LEAGUE DUCK... IN STYLE
---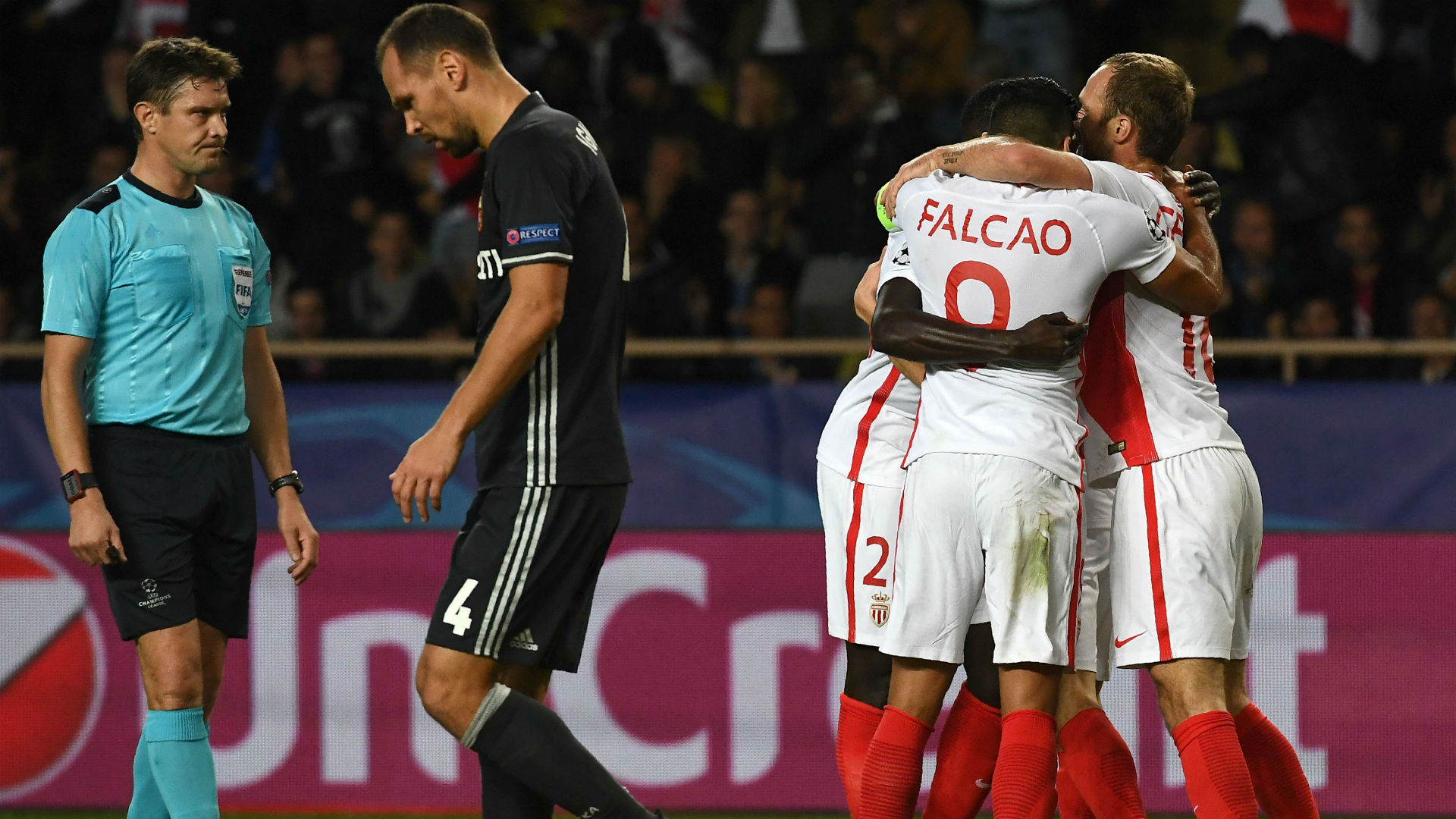 For a striker of such a fearsome reputation, Radamel Falcao has had a largely undistinguished Champions League career. He left Porto to join Atletico Madrid before the Spaniards had come on the scene at Europe's top level and moved on from there to Monaco before Diego Simeone turned the club into one of the world's best teams.
As such, he's always been a marginal figure in Champions League conversations with only 10 matches and four goals under his belt before Wednesday night. Amazingly, the last time Falcao actually scored a goal in this competition was all the way back in February 2010 in a 2-1 defeat of Arsenal for Porto.
It was so long ago that Sol Campbell scored the Arsenal goal on the night while the likes of Mikael Silvestre and Armand Traore were on the bench for the Gunners.
It's been a long, hard road back to form and fitness for Falcao and his return to prominence for Monaco is heartening. He is back on the goal trail for the surprise Ligue 1 package including two against CSKA Moscow this week. One was a classic poacher's effort and the other an exquisite chip in a routine win.
Monaco is storming its way to the summit both in Ligue 1 and in Europe, boasting in the likes of Thomas Lemar, Fabinho and Benjamin Mendy, some of the best up-and-coming talent on the globe.
At the front of it all is the captain, Falcao, now showing the best of himself after a horrible two seasons in English football with Manchester United and Chelsea.
---
AUBAMEYANG SUSPENDED FOR 'INTERNAL AFFAIRS'
---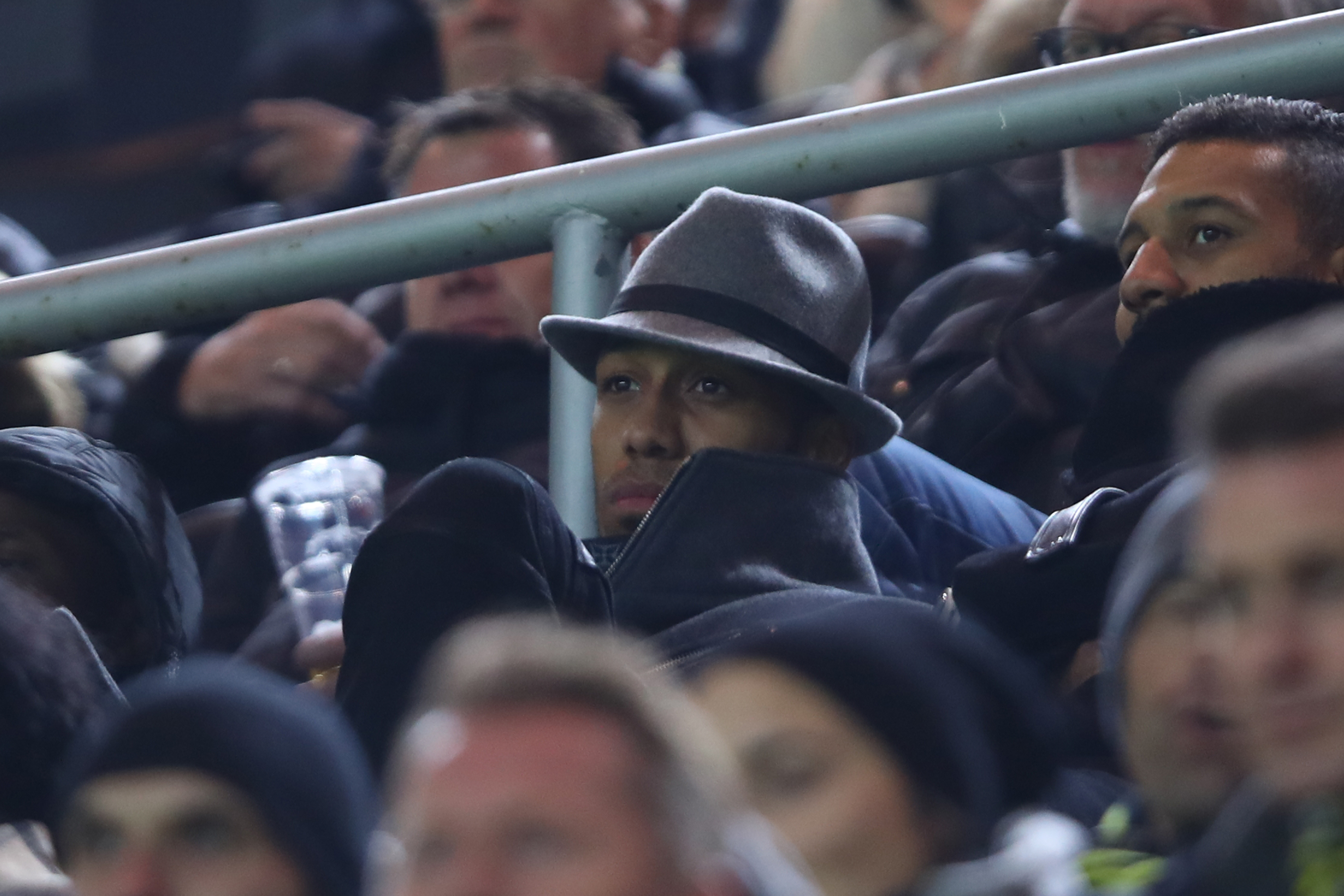 What kind of suspension begins about an hour before a Champions League match and ends the following morning? The kind that was levied against Pierre-Emerick Aubameyang by Borussia Dortmund coach Thomas Tuchel ahead of the German side's showdown with Sporting CP on Wednesday.
Aubameyang was indeed in attendance at the Westfalenstadion - albeit in the stands rather than on the field - while Adrian Ramos started instead and scored for the home side. Aubameyang's shirt was pictured hanging in the BVB dressing room before a late, late decision ruled him out of contention.
The Gabon captain was left out for "internal reasons" according to Hans-Joachim Watzke, the Dortmund sporting director, who also invited the press to speculate all they liked about the reasons for his short-term ban.
Aubameyang suspended by Dortmund
Aubameyang has scored seven times in eight league games for the Black and Yellows as well as three in three in the Champions League. All logic would point to keeping harmony in the camp if the club is to fulfill its goals this season.
Dortmund has been in horrible form - only one win in the last seven matches plus another victory after extra time against Union Berlin in the DFB-Pokal - and has fallen well behind Bayern's pace in the Bundesliga.
It's no secret that Aubameyang favors a move to Real Madrid - his grandfather's dying wish - while it has been confirmed that Manchester City also had a bid rejected over the summer.
He is overwhelmingly likely to depart German football with clubs all over the world queuing up for his signature but will this latest row with Tuchel bring forward his exit to January?