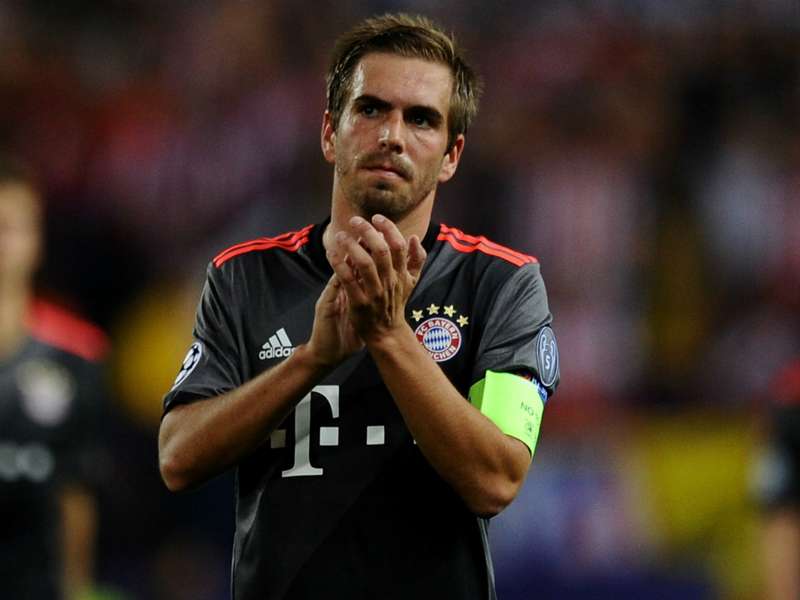 We're leading the league with 20 points, but the question remains: How are we doing on a European level?
IN FULL: The 30-man Ballon d'Or shortlist
The first Champions League match against Atletico in Madrid has shown that our performances are not yet good enough for the top level. To win the Champions League for the second time we must improve several things. I think that it will be important to find the right balance between feeling relaxed and tense.
After a big win against Gladbach this weekend, we made our ambitions clear once again - we want to be leading the Bundesliga, and our aim is a fifth title in a row. In order to reach that goal, we must take a clear look at our rivals and be spot on when analyzing our opponents.
There are some young and dynamic teams in the league that are currently on a roll - Hertha, Cologne and Leipzig. In my opinion, none of those teams have the squad to compete for a first-place finish for a whole season. They are lacking a maturity that leads to the necessary stability, but they are making perfect use of their momentum and have had a successful start to the season.
Then there is Dortmund, a team that I would call young and dynamic, too, with a lot of quality in attack. They haven't had a perfect start but, after all those experiences of the past, they seem to be a lot stronger than those teams currently higher in the table. It's much harder to get to grips with Leverkusen and Schalke. I don't know why they are trailing by such a large margin after eight rounds of matches.
I am sure that I am not the only one to feel that it's good to take a break between all these matches. Some of my experienced teammates need those short breaks, too. It's our responsibility as experienced and successful players to manage our powers in order to be able to give 100 percent in the right moments.
The stars missing from the Ballon d'Or shortlist
We had "Foehn" during the last few days. That's a weather phenomenon in the Alps when a warm and dry wind brings you beautiful and stable weather conditions for a short period of time. Despite having the first snowfall in the mountains, the temperatures rose to more than 20 degrees Celsius (68 degrees Fahrenheit).
I had some days off this weekend, so I enjoyed this sunny break before the winter comes. Those were the perfect conditions to recover because it is becoming more and more important for me to pace myself in order to reach the top-level performances in the defining moments and the important matches.