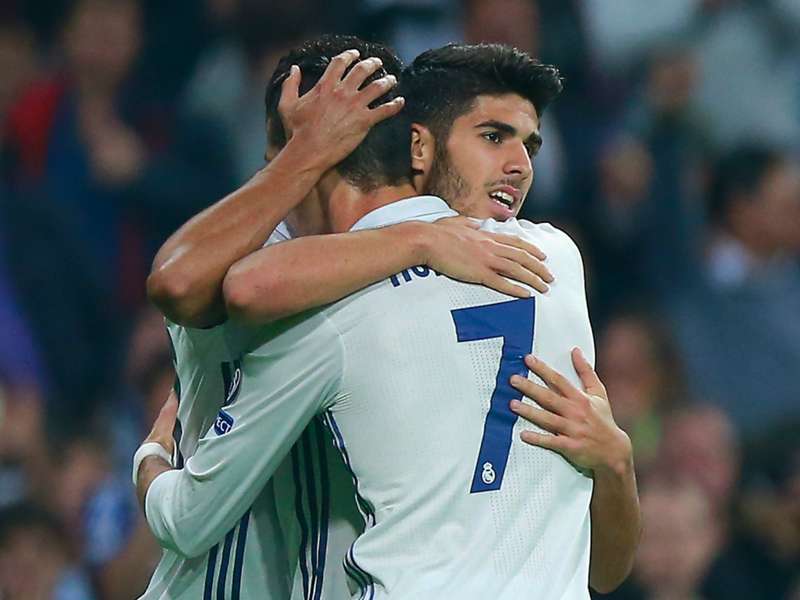 The goals have dried up for Cristiano Ronaldo. The Portuguese forward hit five against Andorra and the Faroe Islands in the recent international break, but is finding it harder to score for Real Madrid. However, he is still assisting his team.
Madrid fire five past Legia at the Bernabeu
This is Ronaldo's eighth season at Madrid and 2016-17 represents his slowest start to a campaign. The 31-year-old has netted just four times so far and, unusually, he now has as many assists as he does goals in the current campaign.
Two of those assists came against Legia Warsaw on Tuesday night. In a 5-1 win in which Los Blancos barely came out of second gear for much of the evening, the three-time Ballon d'Or winner set up Marco Asensio and Alvaro Morata. There was no goal for Ronaldo, though, despite nine attempts throughout the night.
And, in the last 10 minutes of the match, it appeared as if the rest of the Madrid players were working towards one objective only: to get Ronaldo his goal.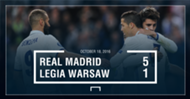 Ronaldo forced the Legia goalkeeper into one fine save late on, sliced another effort well wide and dragged a low shot off target from close range. He should have ended the night with one, or even two goals, but things are not quite clicking at the moment for the 31-year-old.
Player Ratings: Asensio stars for rampant Real
To his credit, he did link up well with his teammates, just as he had at Betis on Saturday, when he scored the final goal in a 6-1 win. And, even though he appeared frustrated this time at ending the night without a goal, he is doing his part to help others amid his mini-drought.
"I look at Cristiano tonight and he has given two passes for the goals," Real coach Zinedine Zidane said afterwards. "That's part of his game. He didn't score tonight, but he scored three days ago and he is contributing. I am happy with him."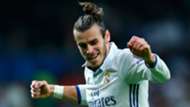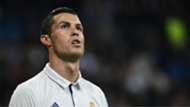 "People want Cristiano to score three, four, five goals in every game, but that's not how it goes," the Frenchman had said earlier. "I hope he scores on Sunday."
Athletic Bilbao is the rival in that next match in La Liga, also at the Bernabeu, and Madrid will need to play with more intensity than it did in this one, only putting the game to bed after Lucas Vazquez and Morata had come off the bench to score late goals.
The good thing, though, is that the team is no longer relying so heavily on Ronaldo's goals to win matches. With 16 different scorers in 2016-17, Madrid's threat comes from all over the pitch these days.
Cristiano's goals will surely arrive, anyway, and until they do, he is trying his hardest to assist his teammates.