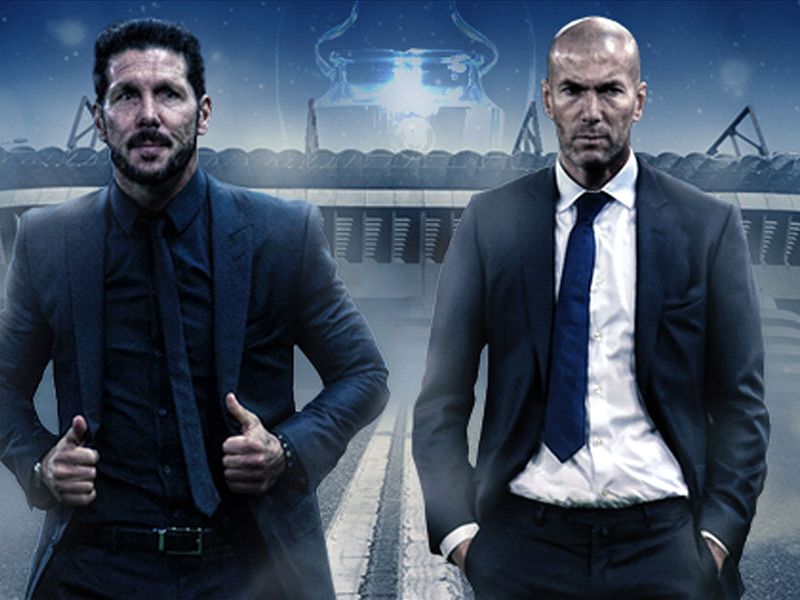 Diego Simeone was once asked how it was possible that his Atletico Madrid side continually manage to compete with its more illustrious rivals. "The difference between us and Real and Barcelona is €400 million ($445 million) worth of budget - but the budget disappears when the referee blows the whistle," he explained. "Heart is equal to the [difference in] budget."
It is hard (and also unwise!) to argue with the Argentine coach given the way the Rojiblancos pipped the cash-rich Clasico duo to the Primera Division title in 2014. Atletico has also eliminated the all-conquering Barca side of Lionel Messi, Luis Suarez and Neymar on their run to this year's Champions League final. However, the team will once again have to defy the odds - and a huge disparity in financial resources - if it is to claim its first-ever European Cup when, on Saturday, Atleti faces Real in an eagerly awaited tournament decider in Milan.
The gulf in wealth between the city rivals is truly staggering and merely underlines the brilliance of the job that Simeone has done at the Vicente Calderon.
Real Madrid's team has been assembled at a cost of €559.35 million. Atletico's comes in at just €166.21 million. To put that in context, los Blancos spent significantly more money acquiring Cristiano Ronaldo (€94 million) and Gareth Bale (€100 million) than Atleti did on its entire Champions League squad.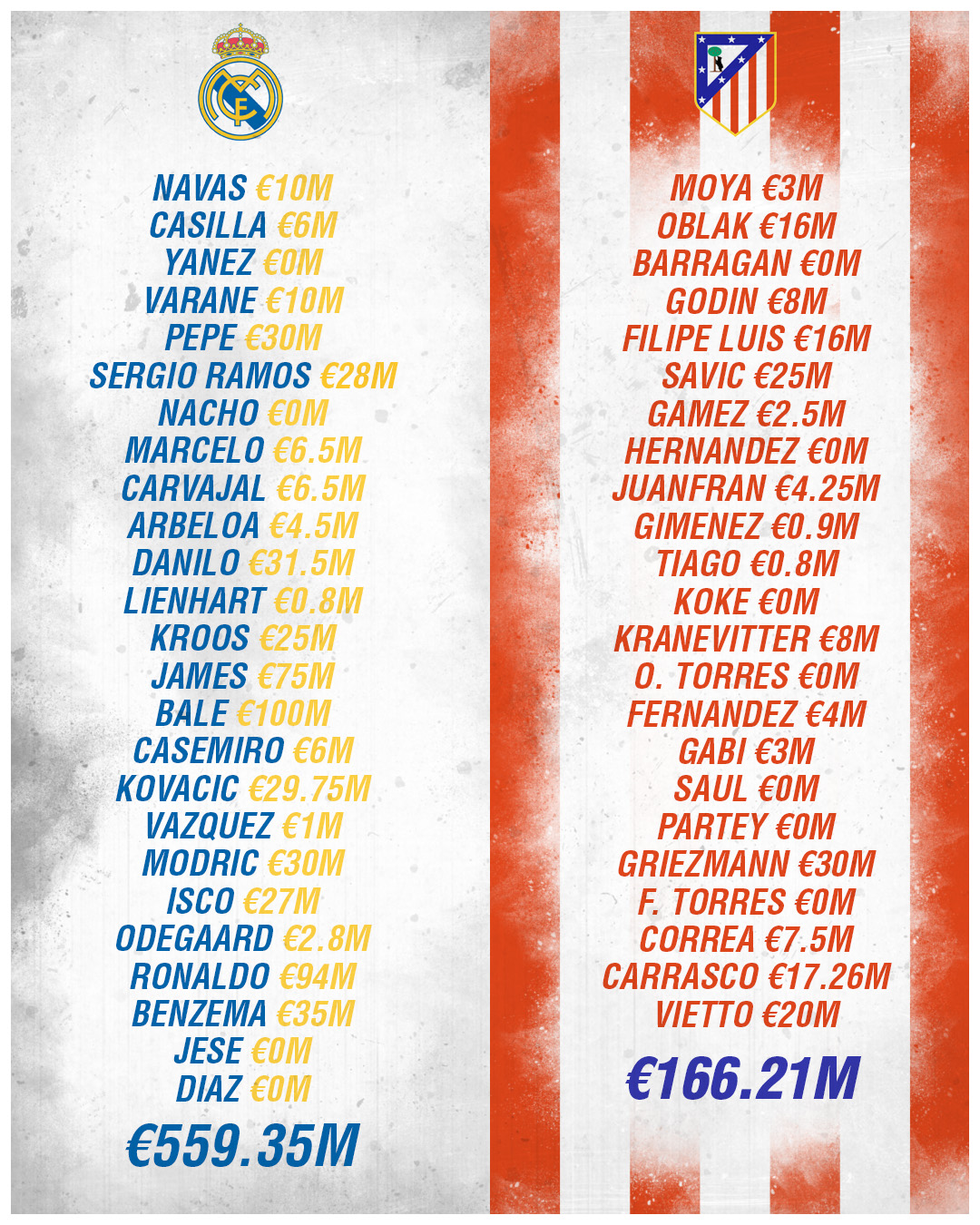 It is also worth pointing out that Simeone has also had to deal with a greater turnover in terms of playing staff. Looking at the present Atleti team, there are just six surviving members from the 2013-14 Champions League squad - and one of those, Filipe Luis, was sold and then re-signed from Chelsea at a profit of €4 million. By contrast, 13 players still remain from the Real team that triumphed in Lisbon.
Essentially, Simeone had to rebuild Atletico. His squad was devastated by the departures of key personnel such as Thibaut Courtois, Miranda and Diego Costa and yet here he is again, leading another fine team into biggest game in world football against the sport's richest team.
On, paper, it looks like an unenviable, almost impossible task for Atleti. "The best don't always win, but those who fight, and those who are the most sure of what they are doing," says Simeone. And as the above numbers underline, when it comes to getting value for money, there are few better teams than the Rojiblancos.