Barcelona
director of football Andoni Zubizarreta has spoken of his excitement ahead of his team's tie with
AC Milan
in the last 16 of the Champions League.
THE DRAW IN FULL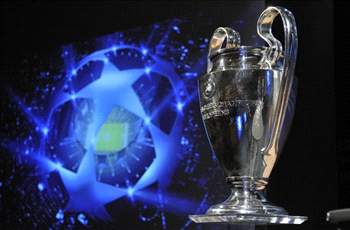 Galatasaray v FC Schalke
Celtic v Juventus
Arsenal v Bayern Munich
Shakhtar v Borussia Dortmund
AC Milan v Barcelona
Real Madrid v Manchester United
Valencia v Paris Saint-Germain
FC Porto v Malaga



First legs will be played on either February 12/13 or 19/20, with the return legs on March 5/6 or 12/13.
The two sides met each other in both the group stage and the quarterfinals last season, and are now set to renew their rivalry with a place in the last eight at stake.
"We're talking about two big teams. A Milan-Barca [match] always sounds good," the 51-year-old was quoted as saying on Barcelona's official website.
"We played against them last year. We were in the same group and then we met in the quarterfinals. They are always a difficult team, with a lot of history, an enormous stadium, good players and Bojan.
"We usually say that the draw in December is very misleading because a lot can change between now and mid-February.
"I always believe that big teams have a lot of spirit when the Champions League recovers that European Cup feel [in the knockout stages]; anything can happen."
Zubizarreta also spoke about the perceived advantage of playing the second of a two-legged fixture at home.
"Playing the return leg at home is vital in any playoff," said the former Barca and Spain goalkeeper. "It's always helpful.
"However, we need to plan well for the first match so we can enjoy the second one.
"The away leg at San Siro will be very demanding."