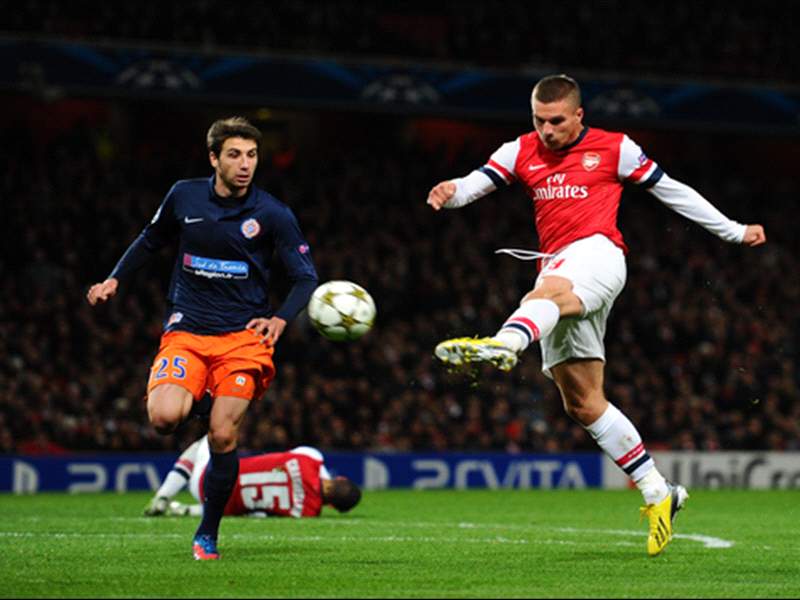 Arsenal striker Lukas Podolski believes the Gunners have a chance of progressing in their Champions League knockout clash with his former side Bayern Munich.
The German international spent three years with Jupp Heynckes' side from 2006-09 before he moved back to his hometown side Koln.
Bayern was beaten by Chelsea in May in the Champions League final and also was defeated at the same stage in 2010 by Inter Milan.
Podolski admits their opponents have undoubted quality and and an excellent record in the competition, but believes both teams have a chance of advancing to the quarterfinals.
"They played in the final in 2010 and last year," he told the club's official website.

"It's a big club but we have the chance to win against Bayern Munich. They have a very good team with big players.

"They have [Mario] Gomez up front, they have [Franck] Ribery, [Bastian] Schweinsteiger, Philipp Lahm, Manuel Neuer. There are two matches, one at home [and] one away. Both teams have the chance to win."