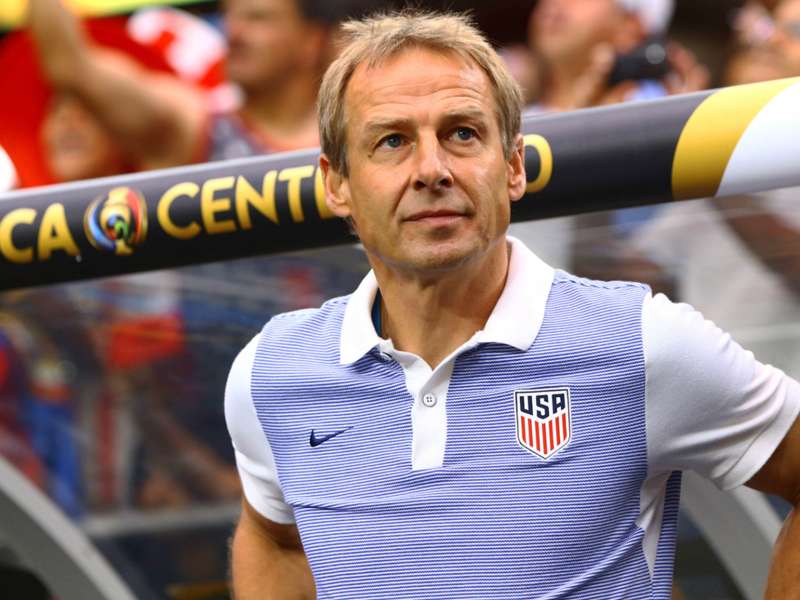 Jurgen Klinsmann couldn't have drawn it up any better.
The U.S. national team has made a habit of making road qualifiers tougher than they need to be, and that recent history surely had the coach a little wary heading down to St. Vincent and the Grenadines. There were no nail-biters this time around though, as the Americans played a solid, well-rounded match despite the absence of nearly half the team's regular starters.
The 6-0 victory was certainly a confidence booster, even if St. Vincent and the Grenadines never really put up much of a fight beyond some stretches of possession to start the second half. The win answered many questions that both Klinsmann and U.S. fans probably had about a variety of players.
It will be easy to overreact to what we saw, particularly the second-half onslaught spearheaded by Christian Pulisic and Sacha Kljestan, but it is important to remember the level of opponent, and that significantly tougher challenges await in November.
Here is a look at the key takeaways from Friday's blowout win in St. Vincent:
---
THE WOOD-ALTIDORE TANDEM LOOKS HERE TO STAY
---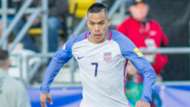 Klinsmann could have chosen to play Bobby Wood wide and let Jozy Altidore be the lone striker, but he instead made the reasonable decision to partner them together in a 4-4-2, so both forwards could play positions in which they are more comfortable. The result was a good performance by both. Wood delivered a goal and drew a penalty, and Altidore helped set up Wood's goal before converting the penalty kick.
Altidore set a few milestones with his goal, tying Clint Dempsey for most World Cup qualifying goals in U.S. history with 14, and moving past Eric Wynalda into third place on the U.S. all-time goal-scoring list with 35. More important than the milestones was having Altidore return to health after missing out on the Copa America Centenario due to injury. As well as the U.S. did without him at the Copa, the attack is better with an in-form Altidore leading the line.
Wood continues to make a strong case to remain a starter, and the confidence derived from a good Copa America and move up to the Bundesliga with Hamburg were clear to see. Yes, he missed an early chance that brought to mind some of his early struggles with the national team, but he eventually settled down and looked like the dangerous forward Klinsmann knows he can be.
Klinsmann will eventually have to figure out how to fit Wood, Altidore and Clint Dempsey into the attack together, but for the time being the signs are positive that 26-year-old Altidore and 23-year-old Wood can deliver a good working partnership, which is important considering Dempsey is 33.
---
FABIAN JOHNSON REMINDS US WHY HE SHOULD PLAY IN MIDFIELD
---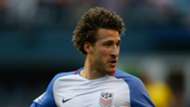 Klinsmann knew his midfield would need additional speed and technical quality without Dempsey and Gyasi Zardes in the lineup, so he moved Fabian Johnson back up to his preferred wide midfield role. It was a sensible move given the reality that his quality would have been wasted at left back against St. Vincent and the Grenadines, but Johnson's good showing served to re-open the discussion about where best to utilize him.
Klinsmann didn't need any more evidence to show him Johnson can be an excellent wing option. The problem continues to be the lack of reliable left backs to use against higher-level competition. That is an issue that will resurface in November, particularly if the U.S. has to play Mexico and Costa Rica, so we shouldn't get too comfortable with seeing Johnson play on the wing.
Kellyn Acosta did a serviceable job at left back Friday, but he's a long way from being a viable option against elite opponents. Edgar Castillo is injured and not a great defender at left back as it is, and there just aren't a ton of clear cut options. Jorge Villafana still hasn't been called in despite being a regular in Liga MX, and the same can be said for veteran defender Jonathan Bornstein.
The reality is there are better wing midfield options on the horizon than there are left back ones, which just might wind up dooming Johnson to his continued role as an overqualified left back.
---
BESLER'S SPECIAL DAY
---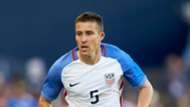 It might sound a little crazy for Matt Besler to have missed the birth of his first child to play in Friday's World Cup qualifier, but he managed to make the day even more memorable by scoring his first national team goal and playing well in the shutout win.
You can understand why Besler chose to stick around, considering the opportunity he had to return to his starting center back role in the absence of the injured John Brooks. Sure, the U.S. might have been just fine without Besler, but he showed his commitment to the national team, scoring major points with Klinsmann in the process.
Does this mean Besler is ready to unseat a healthy Brooks? Let's not get carried away. What his performance does is keep Besler right in the mix as an important and versatile defender who will remain a key figure on the team as it heads toward the Hexagonal.
---
PULISIC SHOWED WHAT THE HYPE IS ABOUT
---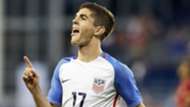 Friday's appearance was not Christian Pulisic's first with the national team, but it will go down as his coming-out party.
He had shown glimpses in previous national team appearances, but Friday he showed the total package, displaying his deft touch, confidence on the ball and cold-blooded finishing. The level of opponent has to be considered, but it should also be noted that he hasn't been playing with Borussia Dortmund lately. To jump in with the U.S. and play as well as Pulisic did was impressive to see.
Does it mean he's ready for a bigger role for the U.S.? Not so fast. It should lead Klinsmann to consider starting him Tuesday against Trinidad and Tobago, but with minutes looking scarce at Borussia Dortmund, it's tough to see Pulisic being a starter on a full-strength U.S. team just yet — certainly not against the likes of Mexico and Costa Rica. At least not yet.
Pulisic's time will come. That became even more clear to see Friday, but there is absolutely no reason to rush him just yet.
---
KLJESTAN MAKES MOST OF LONG-AWAITED CHANCE
---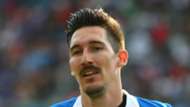 The goal Sacha Kljestan scored late in Friday's win wasn't all that much on it's own, just a tap-in of a Pulisic square pass, but it was probably still one of the most satisfying goals of his career.
Kljestan's goal was his first with the national team since 2010, a six-year span during which he saw himself go from a national team starter to an afterthought. His excellent form in MLS with the New York Red Bulls finally earned him a return this week, and he made the absolute most of his chance, coming on to deliver two assists to go along with the goal.
Kljestan showed all the qualities that have had many clamoring for his national team return. His vision, his passing touch and his calm on the ball are all characteristics the national team can definitely use, and he displayed all that Friday. Again, it wasn't against the toughest of competition, but when you play as well as he did Friday, after being away from the national team for so long, it still has to resonate with Klinsmann.
Will Kljestan's strong outing earn him a start Tuesday? It should. The short break between matches, coupled with the oppressive heat Friday, should lead to a handful of lineup changes by Klinsmann, and Kljestan did more than enough to merit his first national team start in years.