On Tuesday afternoon, Bob Bradley announced the United States Men's National Team's 30-man provisional roster live on ESPN News. The list featured few surprises, but it didn't include Charlie Davies, the injured American striker who was racing back to health after an October car accident nearly took the young man's life. In the end, Bob Bradley said Davies simply wasn't ready.
"That's been incredibly difficult," he explained in an interview after the unveiling of roster. "Charlie has shown so much heart in his work to get back from his injuries. We've monitored all his workouts. We've had people there. We've observed him. And he remained part of the consideration right up until yesterday. In the end of it, we had information from his club where he still hadn't been given full medical clearance and, therefore, was not given a full release for the camp."
The U.S. will miss the former Boston College Eagle, but another injured American looks well on his way to completing a full recovery in time. Oguchi Onyewu, who tore his patella tendon during the Stars and Stripes' last qualifying match, traveled to Genoa as part of A.C. Milan's 23-man group over the weekend and could soon figure in the lineup for the Italian giants.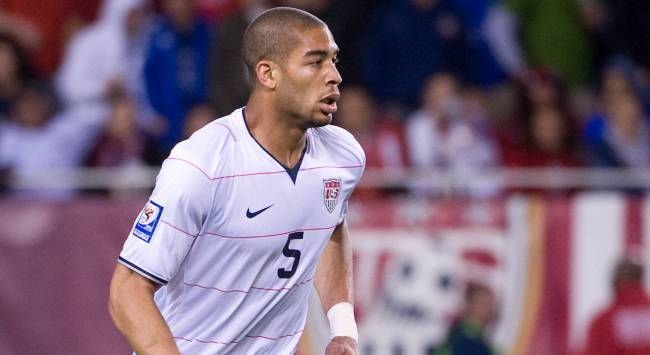 "Everything we've gotten from Milan is that he's in strong consideration now for the squad," Bradley said.
Joining Onyewu on the American backline are Carlos Bocanegra, Jonathan Bornstein, Steve Cherundolo, Jay DeMerit, Jonathan Spector, Clarence Goodson, Chad Marshall, and Heath Pearce. Either Goodson or Marshall will make the 23-man final roster, while Pearce needs an excellent camp to earn his place.
Twelve midfielders made the cut, the biggest group by position. Michael Bradley, Ricardo Clark, Clint Dempsey, Landon Donovan, Maurice Edu, and Stuart Holden are all locks, with DaMarcus Beasley, Aljandro Bedoya, Benny Feilhaber, and Jose Torres fighting for probably three spots, although it wouldn't be a stretch for all four to make the team. Sacha Kljestan and Robbie Rogers, both veterans of the qualifying experience, could play their way on to the roster with extremely strong camps, but that's a remote possibility given the Americans depth and experience in the midfield.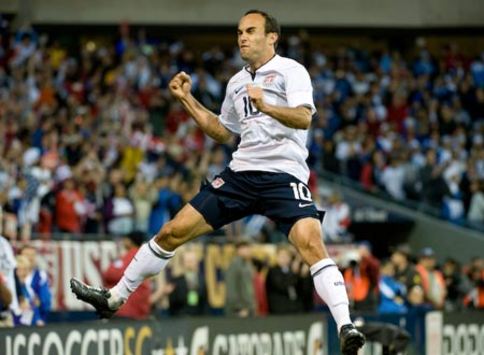 Davies' absence clouds the striker position. Jozy Altidore remains the only lock for the roster, and Dempsey will probably pair with the 20 year old. Robbie Findley likely won't make the team (although at least he'll attend camp unlike his Major League Soccer compatriot Conor Casey), but Brian Ching probably will, assuming he can prove that he can remain healthy to the U.S. coaching staff. Edson Buddle, Herculez Gomez, and Eddie Johnson all saw their chances to be on the plane to South Africa increase immensely. The trio is likely fighting over two spots, but all three could figure in South Africa.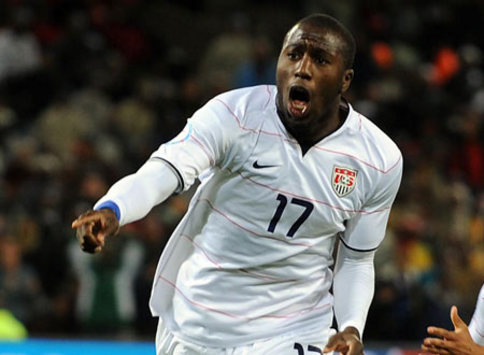 Tim Howard, Brad Guzan, and Marcus Hahnemann will reprise their roles between the American pipes.
What does the announcement of the 30-man list mean? To be honest, it doesn't tell us whole lot that we didn't already know. Given the read-between-the-lines negativity coming from the coach's comments in recent weeks, calling Davies' absence a surprise is a stretch. It's more disappointing that the player everyone was rooting for failed to return in time. Other than that, the scenario played out as many anticipated. A few roster spots (fourth central defender, one wide midfielder, two strikers) are up for grabs, but the 23-man group is mostly set.
Bradley has his team; now it's time to mold them into a cohesive unit and impress the world one month and one day from Tuesday.
Noah Davis (@noahedavis) covers the United States Men's National Team for Goal.com and will be reporting from the World Cup in South Africa.
The 2010 World Cup is fast approaching, so keep up to date with all the news at Goal.com's World Cup homepage and join Goal.com USA's Facebook fan page!