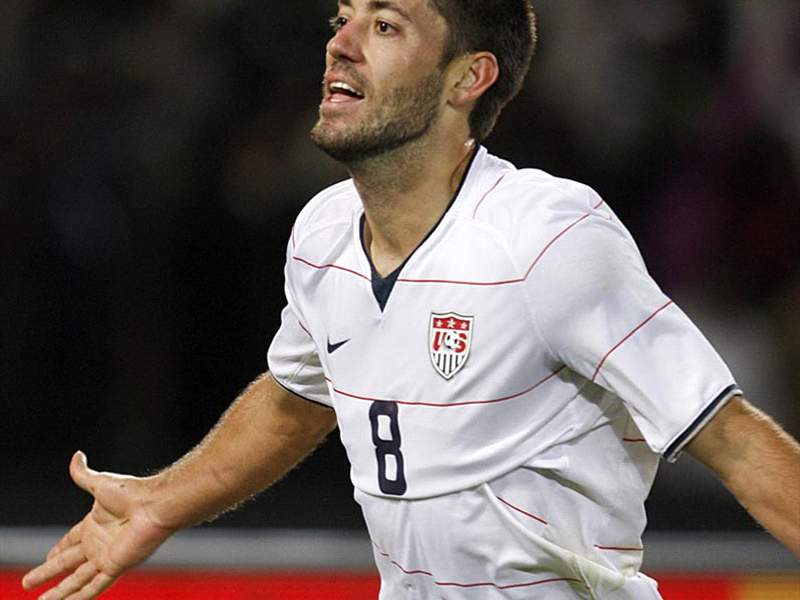 Fulham
and
USA
star
Clint Dempsey
today backed his in-form team-mate
Bobby Zamora
to earn an
England
call-up.
The 26 year-old winger said that Zamora is "on fire" and described the striker's decision to turn down representing Trinidad & Tobago as a "blessing in disguise" for England.
Speaking to
Goal.com UK
, Dempsey, who confirmed that he could return from his ligament injury lay-off as early as mid-March, said: "I think Bobby is in fire at the moment. Maybe it's a blessing in disguise that he didn't go and play for Trinidad."
A number of players and pundits have called on England manager Fabio Capello to pick Bobby Zamora for next week's friendly against Egypt with the 29-year-old striker netting 15 times for his club this season.
On the night Fulham enjoyed a famous win against UEFA cup holders Shakhtar Donetsk, Dempsey praised Zamora and his club manager Roy Hodgson.
"Roy Hodgson has done well," he said. "He has changed things around for us. The whole coaching staff and deserve credit and some of the key players have really stepped up."
The winger also maintained that his form had improved during his stint in England.
"It's great at Fulham. I have been here for three years and feel I have progressed each year on the pitch and my stats."
Dempsey, a key player for the USA national team, said he is looking forward to meeting England in their first group match at the 2010 World Cup, on June 12 in Rustenberg.
When asked whether keeping Wayne Rooney in check would be the key to defeating Fabio Capello's team, Dempsey said: "You have to focus on all the players. England have a very talented side and have more weapons than just one."
The midfielder explained how the USA approach to the match would be.
"We will have to play compact against England and limit the chances they create."
At times, Dempsey has seemed to display a different style of play in the switch between club and country.
"You know when you play internationally it is different then when you play in a club. It's about coming together quickly and getting on the same page. In club football, you have the whole year to focus together."
Dempsey declined to comment on England's off-the-pitch woes following the announcement by Wayne Bridge that he was quitting international football, in the aftermath of a sex scandal involving his child's mother and John Terry.
"The Wayne Bridge thing is a crazy one, but that's an issue that England have to deal with," he insisted. "I don't like to talk about anyone's business."
Dempsey added that he was focusing on his comeback from a knee injury.
"It's going well, I am back running now. They project I will be back playing in mid-March," he said.
"I am looking forward to the World Cup. I have been fortunate in all my competitions. I was able to score at the last World Cup. I was able to play well in the Confederations Cup. I have had good seasons since I have been here."
Dempsey, who scored the only American goal at the World Cup in 2006, expects to contribute more in 2010.
"I think I have been very consistent and hopefully I can take that form into the World Cup."
If you follow the U.S. Men's National Team, you'll love their dedicated page on Goal.com!