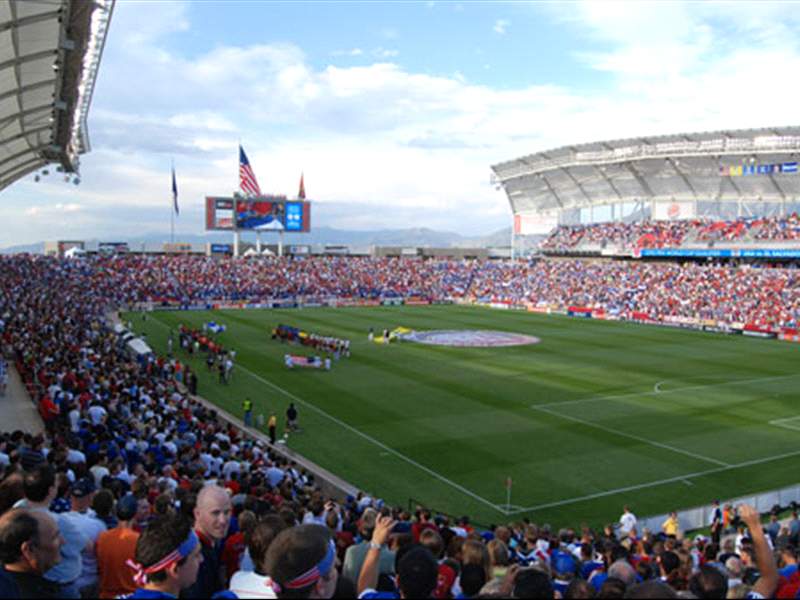 Who:
United States vs. El Salvador
What
: International Friendly
When:
7 p.m. ET; Wednesday, February 24
Where:
Raymond James Stadium; Tampa Bay, Florida
TV:
ESPN Classic and Galavision
It's been quite some time since the United States Men's National Team won a game. Bob Bradley's squad is mired in the midst of a three-match losing streak -- their longest since 2007 -- but look to reverse the trend against El Salvador in Tampa Bay's Raymond James Stadium. The Americans defeated La Selecta during World Cup qualifying in September, but only two starters from that fixture are in Florida. Even with a depleted roster, however, Bradley's men should have enough to get by their Central American opponent.
It's All Good for Goodson
Clarence Goodson is the lone non-Major League Soccer player on the 20-man roster. Bradley, clearly unhappy with his options in the middle of the backline, called the IK Start centerback into camp a week late. After a good showing in a substitute role against Honduras, Goodson will start on Wednesday (especially since Bradley sent Omar Gonzalez and Michael Orozco home). Play well and the 27-year-old will put himself in pole position to win the fourth central defender slot on the World Cup roster. At the very least, he'll make the trip to the Netherlands -- given that he's based in Europe, he may go regardless -- and earn another opportunity to impress the U.S. coaching staff.
Ching vs. Casey
U.S. striker Brian
Ching says
there isn't an added sense of competition between himself and Conor Casey, but the facts indicate otherwise. One, not both, will be on the plane to South Africa. The latter forward enjoyed the majority of playing time during the tail end of 2009, but World Cup veteran Ching is rested and ready to compete for the spot. The pair is running out of time to prove their worth, so a good performance against El Salvador is essential. Expect each to play a half.
Shaking off the rust
El Salvador -- which hasn't played a match since October's loss to Honduras -- sit in 71st place in the world, more than 30 spots higher than a year ago. They won't play in the World Cup after finishing fifth in the Hexagonal Round, but merely reaching the final group represents a victory for the nation of less than six million. Los Cuscatlecos have never won on American soil, going 0-11-2 with a minus-30 goal differential, but interim manager Jose Luis Rugamas wants to end that streak. He'll turn to former U.S. youth international and current San Jose Earthquakes striker Arturo Alvarez to provide the scoring punch and Miguel Montes to endure the American onslaught in net.
Projected U.S. Line Up
--------------------Perkins-------------------
Wynne--Goodson--Marshall--Bornstein
Rogers---Beckerman---Kljestan---Davis
------------Ching--------Findley------------
Projected El Salvador Line Up
------------------Montes-------------------
Escobar--Pacheco--Gonzalez--Salazar
Flores---Alvarez---Romero---Sanchez
---------Alvarez---------Corrales---------
Goal.com prediction
United States 3-1 El Salvador

Noah Davis covers the United States Men's National Team for Goal.com and will be reporting from the World Cup in South Africa.

Visit the U.S. national team page on Goal.com for more