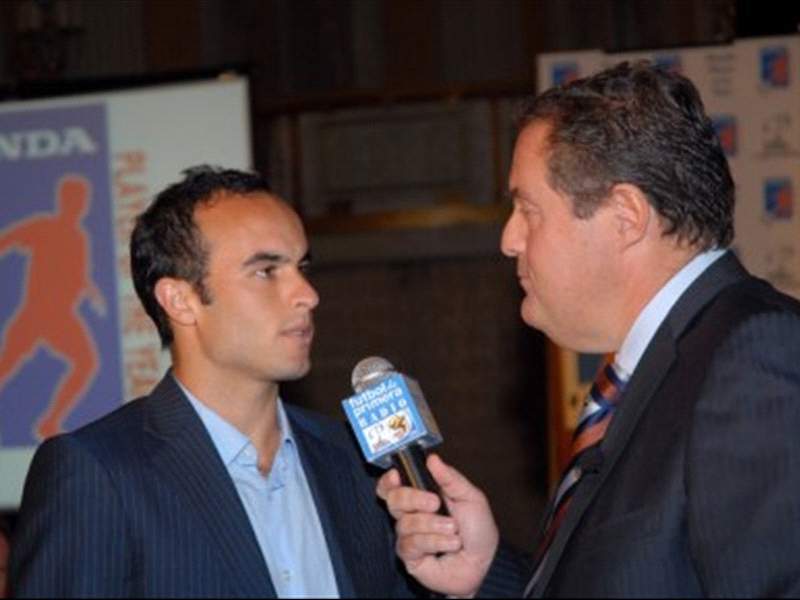 LOS ANGELES, Calif. -- U.S. National Team forward LandonDonovan, made history today by winning the 2009 Honda Player of theYear Award, thus becoming the only six time winner of the most coveted prize in U.S. Soccer. For the last 19 years, the award has honored the best player on the U.S. National Soccer Team as chosen by the American soccer media.
Having earned six out of nine awards during the 2000s,Donovan became the Honda Player of the Decade. Eric Wynalda was the previous decade winner, winning for 1990 to 1999.
With his first win in 2002, Donovan became the youngest Player of the Year award winner. He then also won in 2003 and 2004. Kasey Keller won in 2005, then Clint Dempsey in 2006. Donovan reeled off another trio of wins with the award in 2007, 2008 and this year. In recognition of his accomplishment, Donovan was presented with a new Honda Insight.
After thanking his fellow nominees, Donovan took some time to address the issue that has been a recent blow to the USA team - the car accident that injured forward Charlie Davies and killed another passenger.
"I think I'd be remiss if I didn't say that we're thinking about Charlie and the families involved in that horrible accident last week," Donovan said. "Please keep all of them in your thoughts, everyone, and let's hope that Charlie makes a full recovery."
Donovan also mentioned that his three primary objectives for 2009 were to help the USA qualify for the World Cup (done) get the Galaxy to the playoffs (done) and to be as complete a player as he could be (solid progress).
At the Confederations Cup this summer, Donovan helped the American team to an upset win of Spain. Though he didn't score in that match, the midfielder called it his"best game" of 2009.
"For U.S. Soccer, this has been a special year and I hope it's a stepping stone to many, many great things to come next year," Donovan said.
Andrea Canales, Goal.com
Get all the latest U.S. National Team news with Goal.com's dedicated page.