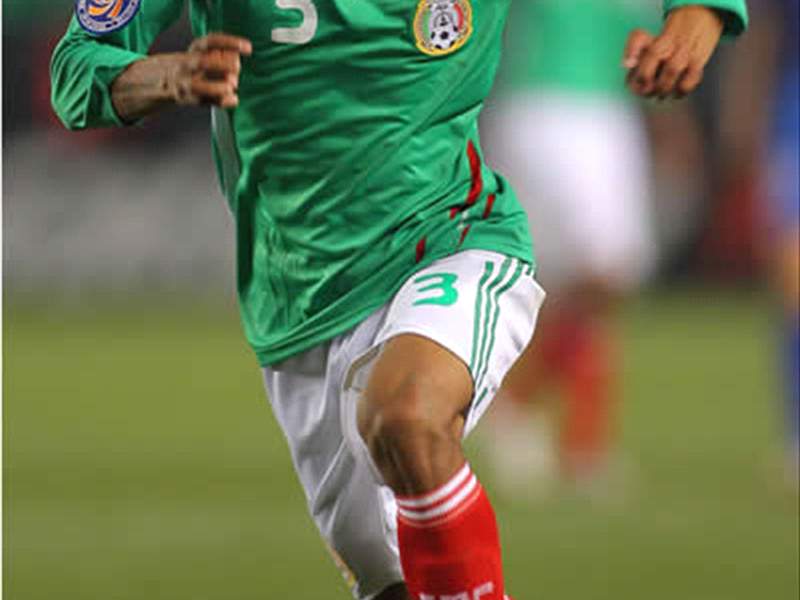 The paperwork for Edgar Castillo's move to join the United States national team has cleared the desks at FIFA and the player is now available for selection by U.S. head coach Bob Bradley.
FIFA relaxed the rules on switching national teams, letting players of any age make the shift, provided he does not have any senior caps. The previous stringent cutoff was at age 21.
Castillo, 22, has four caps for Mexico, but they all came in friendlies. He also suited up for the Under-23 team that failed to qualify for the 2008 Olympics. He was born in Las Cruces, New Mexico.
The U.S. team will fly to Trinidad and Tobago without Castillo for the World Cup qualifier on Wednesday, as the leftback didn't have his paperwork cleared in time to make the roster. He will be eligible for next month's qualifiers.
Castillo isn't the first to take advantage of the relaxed FIFA rules. On Saturday, Arturo Alvarez, formerly a U.S. youth international, suited up for El Salvador against his former teammates. His new side eventually fell to 2-1 as the U.S. came back from a goal down in the first half.
Jermaine Jones also has paperwork filed for a switch to join the USA, but his move is still hung up as FIFA awaits extra information from the German football federation.
Goal.comIf you follow the U.S. Men's National Team, you'll love the dedicated page on Goal.com