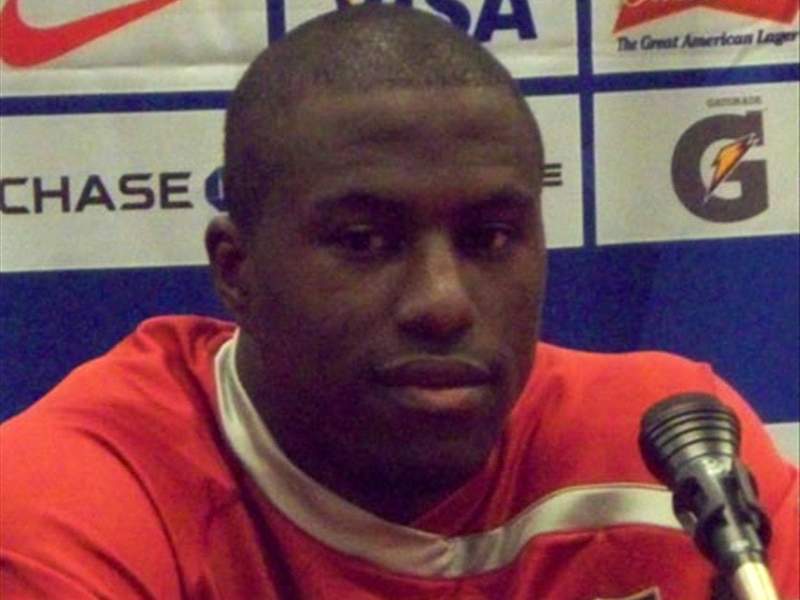 JOHANNESBURG—Clichés are cliché for a reason, and the one about not giving up a goal early in the game or early in the second half has definitely earned its stripes.
The United States were left contemplating this adage after losing to Brazil, 3-2, in the Confederations Cup final. Leading 2-0 at halftime, the Americans conceded a 46th-minute goal to Luis Fabiano which shifted the game's momentum toward its inevitable conclusion.
"They got the early goal [in the second half], which pretty much killed us," said U.S. striker Jozy Altidore. "We did well to get the lead and we let it slip away. It's pretty unexplainable."
The U.S. played a nearly flawless first half, getting a 10th-minute goal from Clint Dempsey and a second from Landon Donovan, who finished a stunning counterattack. At the same time, the U.S. defense stayed compact and clamped down on any space the Brazilians attempted to exploit.
But after the break, the Selecao asserted themselves, starting with Fabiano's quick strike. The Sevilla man then equalized in the 74th before captain Lucio headed home the winner in the 84th minute.
"I think the Brazilians turned it up a notch in the second half," said U.S. captain Carlos Bocanegra. "But to be honest, we ran out of gas. We were running all over the field for the last thee games. They turned it up and we couldn't quite keep up."
Having the lead at halftime seemed to make the loss harder to swallow for the Americans. They could almost feel the cold silverware in their hands before it was snatched away by the clearly more talented Brazilian side.
"We let ourselves down," Altidore said. "If we had the ability to play a little bit, we could've slowed the game down. Definitely a frustrating night for me. The game was there for the taking. If we're not frustrating then I don't know what."
But even in defeat, the captain refused to believe that the team had failed in any way.
"The guys are proud," Bocanegra said. "We're going to be disappointed for a little while. But that's football. You have to pick yourself up and get over it. But this was a special night for us. These things don't come along too often for us."
Greg Lalas, Goal.com

For more on the Confederations Cup visit Goal.com's Confederations Cup page.