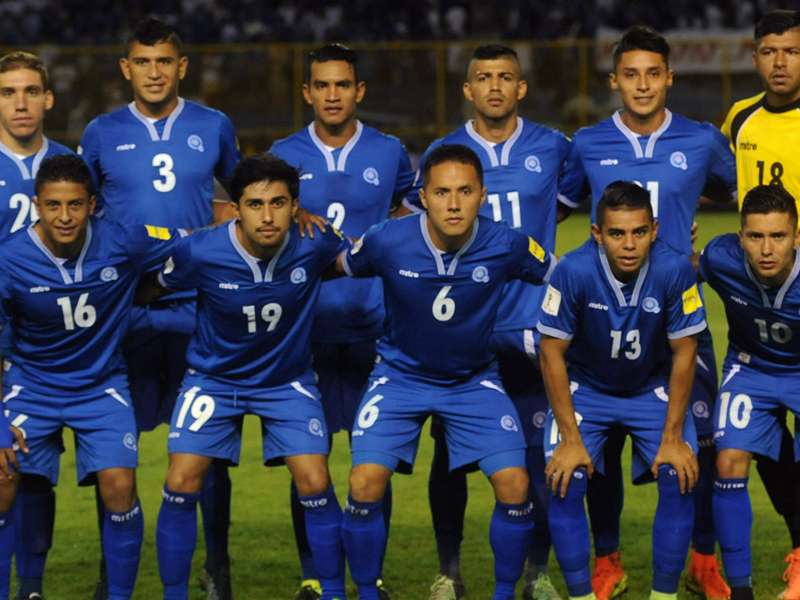 El Salvador players made public accusations Monday that they were approached by a businessman who offered to pay players for each moment they were leading, tied or even losing 1-0 in Tuesday's World Cup qualification match against Canada.
The game has serious implications for the Hex, the final round of World Cup qualification in the CONCACAF region. While El Salvador is eliminated, Canada must beat La Selecta by a large margin or Honduras will advance. Honduras also will advance if its able to get a win or draw against Mexico in the Estadio Azteca, regardless of the result of El Salvador and Canada's game.
With his teammates sitting behind him, El Salvador forward Nelson Bonilla told reporters that players were approached Saturday night at the team's hotel by a Salvadoran businessman, Ricardo Padilla, who had an offer from a Honduran friend to present the players.
Bonilla then played the recording, where Padilla, can be heard explaining a scheme
"The first proposal is the following: $30 for minute played and match won. This would be $2,700 if you play the 90 minutes. If you play 50 minutes, it's $1,500, if you play 60 minutes it's $1,800," Padilla says. The man later outlines that he would pay $20 for each minute of a tie and $15 for each minute of a 1-0 defeat.
Five players are heard on the recording and after the initial proposal, they ask questions, including who the person putting up the money is and why the payments would change if the team was defeated.
El Salvador had 14 players banned for life in 2013 after investigation into a match manipulation scandal revealed evidence that players had altered results in various competitions.
"I think here the majority of us are worried because of what's happened, and nobody wants..." one player says before Padilla interrupts him, saying, "No, listen, wait. Match manipulation is when they pay you because you'll lose, but there's nothing like that here."
"But you said if we lose 1-0, you'd still pay us," another player points out. "They'd be beating us."
The players continue to express concern about the offer while the man elaborates. The recording closes with a player saying, "We thank you for the time you took to come here to make this proposal, but nobody accepts it. Tell your friend to be calm, that we're going to do what we can to win."
After playing the recording Bonilla read a statement, saying "With respect to what we just heard, we want to make clear that we're against this anything like this act. We want to be very transparent in front of the public about anything happening with the national team and want to disassociate ourselves from whatever bad impression this event could cause."
Padilla, the ex-president of Salvadoran club Alianza, admitted to reporters in El Salvador that he made the offer, corroborating the numbers from the tape, and said he wasn't concerned about the implications.
"What they will see doesn't worry me," he said. "If someone wants to see it in a bad light, they will and they who wants to see it positively, they will."
Padilla also confirmed the players' account that nobody accepted the offer.