Editor's Note: CONCACAF hipster Jon Arnold brings Goal readers stories and opinions from around the region in a weekly column.

Soccer fans are always looking to discover the stars of the future, and Under-20 championships are great way to do it.
Of course, sometimes you discover a player who works out like a Joel Campbell (who broke out with six goals in he 2011 CONCACAF U-20 tournament) or Julian de Guzman (2001), while other times a the tournament is the brightest a star might ever shine like a Freddy Adu or a Ryan Gyaki.
The 2015 CONCACAF U-20 Championship takes place Jan. 9-24 in Jamaica and will send the top four teams to the U-20 World Cup later this year in New Zealand.
The North American teams come in optimistic, with Mexico and the United States making it a habit of advancing to the world level and Canada coming off strong results late last year during preparations. The Central American teams hope to emulate their senior incarnations and flex some regional muscle. The Caribbean teams just want to get back to the grandest stage.

Let's take a look at each teams' prospects of being one of the four to advance and spotlight a player who might become a regular on his nation's national team.
Group A
Jamaica:
Prospects: The host nation has a decent 'school boy football' setup up but has qualified for the FIFA tournament only once and never topped a third-place finish in 1970 in the regional competition.
Potential star: Michael Seaton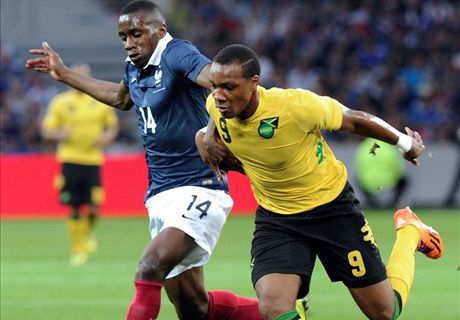 The teenager hasn't progressed as quickly as Reggae Boyz fans would hope with D.C. United, but there's still a lot of promise in the forward, who has suited up for the senior team on a number of occasions since his 2013 debut. He scored in a buildup match against Cuba.
Trinidad and Tobago:
Prospects: Trinidad and Tobago won its qualifying group and has had a few camps as the tournament approaches, which is a positive. Starting strong against fellow Caribbeans Jamaica and Aruba in the first two matches would be a huge boost.
Potential star: Shannon Gomez
The right back wasn't able to join his teammates at a Florida camp but should still be able to fit right back in and captain the team at the tournament. He'll have to keep his head better than he did in the last international tournament he played in, when he was sent off against Panama during the 2013 U-17 Championship. Forward Kadeem Corbin starred in qualifying.
Aruba:
Prospects: Here by virtue of its second place finish in the last round of Caribbean qualifying, it would be a shock if the voetballers (a portmanteau of the Dutch word for soccer, voetbal, and ballers I've made up just now) make it through.
Potential star: If the voetballers (I'm going to try to make this stick) make it through, they'll have goalkeeper Jean Marc Antersijn to thank. The goalkeeper, who plays with a team in the Dutch fourth division, was named the best during Caribbean qualifying.
United States:
Prospects: The United States has a largely professional team and with Jurgen Klinsmann watching closely the young pros will be eager to impress - and should be able to by advancing to the World Cup.
Potential star: Tommy Thompson
Emerson Hyndman has a senior cap. Junior Flores always seems to impress. Paul Arriola and captain Kellyn Acosta see regular times for their club teams. But it's San Jose Earthquakes forward Thompson who many fans seem most excited to see. He's played sparingly with his club and is yet to score, but his tricks and skill have been on display with the youth national team and make him fun to watch.
Panama:
Prospects: The Panamanians steamrolled through qualifying, losing only their final match of the tournament after a spot atop the table already was assured. It's a talented team but will have to shore up the back in a tough group.
Potential star: Richard Rodriguez
The San Francisco midfielder wasn't the team's top scorer in qualifying but has had some success on the club front. He did end up scoring the winning goal in the Panamanian league's Apertura. The pressure of the occasion won't shake him if opportunities present themselves.
Guatemala:
Prospects: Guatemala only narrowly made it into the final tournament and may struggle to score against teams with strong defenses.
Potential star: Diego Alvarez
Guatemala's senior team made a massive jump in the FIFA rankings and has been gaining steam after a strong Copa Centroamericana. There aren't, however, any obvious stars who will slot in, though Alvarez is a midfielder who can help the attack.

Group B:
Mexico:
Prospects: El Tri always impresses on the youth stage and this tournament will likely be no different.
Potential star: Hirving Lozano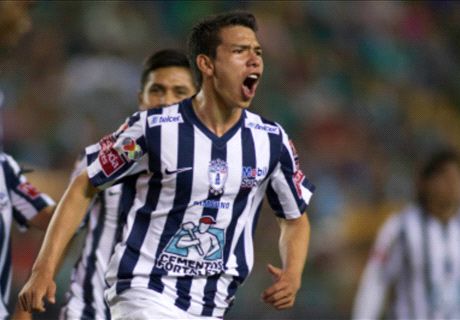 Mexico's team actually will feature two regular starters for a Pachuca team which made the Liga MX playoffs last time around in Lozano and Erick Gutierrez. 19-year-old Lozano plays a more creative role, scoring four goals last campaign for Tuzos, and will likely trouble opposing defenses.
Honduras:
Prospects: Honduras has a blend of experienced and unproven players, but a nice run at the tournament would go a long way toward rejuvenating a footballing nation that has fallen on hard times.
Potential star: Alberth Elis
Another player who already has started to suit up for the senior side, Elis is a tall, quick forward who scored four goals during Olimpia's last campaign. He and new Orlando City signing Bryan Rochez will need to develop quickly to fill a void up top for los Catrachos' senior side.
Canada:
Prospects: An excellent run of form during recent friendlies and a strong core of professional players have excited Canadian fans and with good reason. They could be booking flights to New Zealand later this year.
Potential star: Michael Petrasso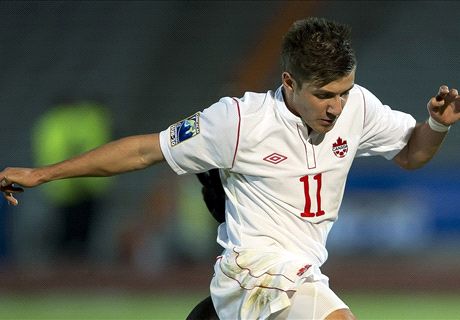 For this pick, I've turned to our own Canada editor, Rudi Schuller. He selected the 19-year-old who scored three goals in five matches for Notts County and was named Canada's U-20 Male Player of the Year.

Haiti:

Prospects: The Haitians came out strong in qualifying, losing only to Trinidad and Tobago in the final, yet they'll have to cope with much stronger competition and can't be classified as a favorite to advance to a first U-20 World Cup.

Potential star: Bryan Alceus

The 18-year-old midfielder has seen a few minutes for Bordeaux II this season and could be a nice addition to the qualification runner up.

Cuba:

Prospects: Cuba won the third-place spot in Caribbean qualifying by beating Aruba but was a hard team to get a handle on in the tournament, losing to Suriname and drawing with eventual champion Trinidad and Tobago. A late goal made a defeat to Jamaica's U-20s in a build up match seem closer than it was.

Potential star: Cuba is always a tough team to forecast, but Cienfuegos forward Frank Lopez scored had seven goals throughout qualifying, and midfielder Eddy Luis Saname also drew plaudits.

El Salvador:
Prospects: The Salvadorans have a strong side and lost just once during Central American qualification, which it hosted. The team has played a number of matches and should be a cohesive unit during the tournament.
Potential star: Juan Barahona

The defender is suiting up regularly with Santa Tecla and also an adept scorer, occasionally taking spot kicks for the team. Concerningly, he's the second player on this list whose most recent youth national team outings resulted in a red card, but once he gets on the field he should help.
The tournament will be the first chance for many fans to become familiar with names they'll be hearing for the next decade and could see the region continue to foster strong youth development - especially if this tournament turns out more Campbells than Adus.
Follow JON ARNOLD
on