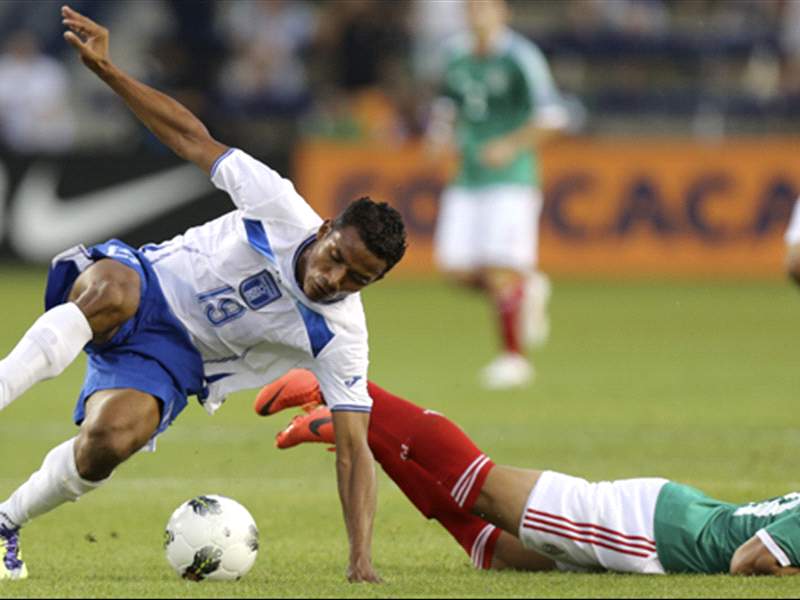 SAN PEDRO SULA, Honduras – If the 2010 version of La Hache was extraordinary in simply getting to soccer's worldwide event for the first time in 28 years, it also fixed the football world's attention a little more closely on this Central American nation.

The latest generation of Honduran soccer players has set a new level of objectives for the country's national team, well beyond simply making the World Cup.

The result has been a wave of Hondurans headed overseas to ply their trades abroad, beginning with Major League Soccer in CONCACAF neighbor United States, where four of the current national team – gathered in San Pedro Sula for Wednesday's qualifier with the U.S. - currently play.

But the Hondurans haven't stopped there. A total of 10 players on the current Catracho roster play their club football outside of Central America, including six based in Europe.

The latest to join the group is former Olimpia star Luis Garrido, who moved to famed Serbian club Red Star Belgrade this winter.

"It's great to have finally moved abroad," Garrido said before Honduran training on Monday at the Olympic Stadium in San Pedro Sula. "We know it's never easy, we take it little by little. This is just the start, and I feel like Europe is where I need to be."

Garrido joins a growing trend of Hondurans moving not just to the U.S., but to countries around the world.

After finally returning to the World Cup in 2010 after an absence of nearly three decades, Honduras is once again beginning to make a name for itself and its players in the far corners of Europe. The current team includes players based in Scotland, Poland and England as well as the U.S. and, of course, Honduras.

Nevertheless, the Catrachos are also finding out that the glory of European football comes with a price in terms of travel for their players. Forward Carlo Costly, based in Greece, didn't arrive in Honduras until Monday night for the Wednesday match and is not expected to start.

For his part, Garrido returned to Honduras Saturday night, after a whirlwind trip to Europe following Honduras' run to the final of the 2013 Central American Cup.

"Now it's time to put the national team ahead of the club," he said Monday. "It was a long trip, but it's done, and now I'm here, ready to play."

Garrido will likely start in defensive midfield for coach Luis Suarez, but the constant flux of other players overseas has begun to wreak havoc with other parts of the Catracho squad.

Andy Najar, a recent transfer from D.C. United in MLS to Anderlecht in Belgium's top flight, was originally called in but then scratched as he adapts to his new club in Europe.

Also joining the team from far afield are defenders Jorge Claros of Scotland's Hibernia and Osman Chavez of Wisla Krakow in Poland, and the pairing of Roger Espinoza and Mynor Figueroa from Wigan in the English Premier League.