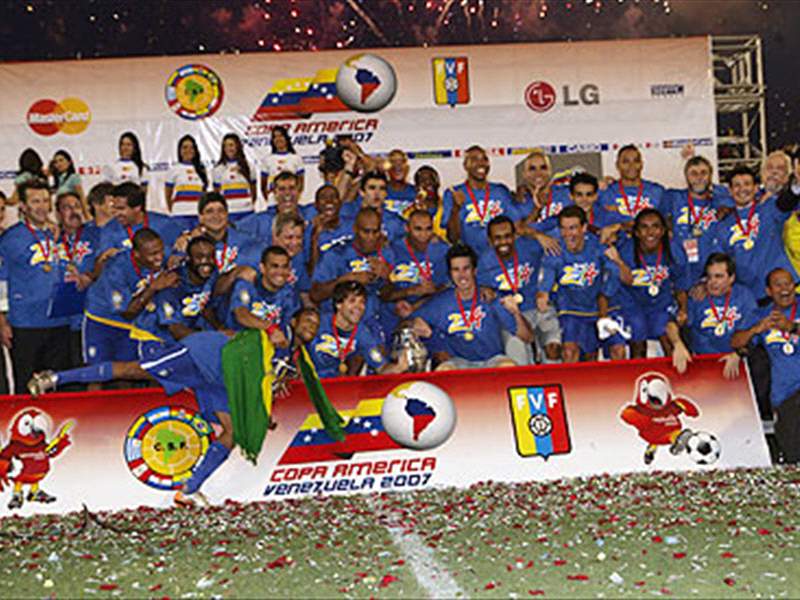 The 2015 Copa America could for the first time include the entire American continent, after North American governing body CONCACAF made a formal request to FIFA to be included in the South American tournament.
Under preliminary proposals, six North and Central American teams would join the 10 CONMEBOL members in the cup, which could be renamed the
Copa Americas
. Currently teams such as Mexico and the United States have participated in the Copa, but only in a highly controversial guest role.
CONCACAF head Chuck Blazer confirmed in an interview with
Sports Illustrated
that the idea had been considered for a long time in the organization, but that this was the first time it had been officially approved and put forward. The official however also stated that the economic interests of North American sides would also have to be protected.
"Other configurations might lend themselves to being possible," he said. "Economic parameters would need to be met. The Gold Cup is the main source of revenue to support the youth programs and competitions that we do. If we did [a Copa Americas], we would have to see how it would replace what currently exists."
Talk all things soccer with the rest of our readers in the Goal.com Forums and join Goal.com USA's Facebook fan page!