Hey Goal.com readers,

Over the next few weeks I will be sharing my life and soccer experiences with you. Make sure you also follow me on Twitter (@clint_dempsey)! #thatswhatsup

Moving to the English Premier League...

The difficult part about leaving Major League Soccer for England was not being able to be in my own country, where I'm familiar with things. Regardless of what state you're living in, you still have things that you've grown up with, whether it be stores you go to or restaurants you like.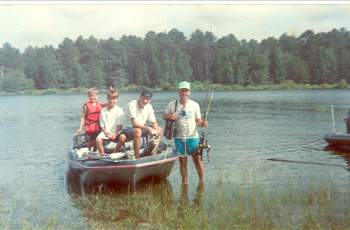 I also grew up with bass fishing and that's something that helps me relax and get my mind off of things. Over here I really don't have that as an outlet. I'm sure I can find some kind of fishing, but it's not the same because it's not the same as the bass fishing I grew up doing with my family.

The reason I enjoy fishing so much is because my dad taught me and it reminds me of being a kid and going on the camping trips we use to take. I was lucky to be able to do that when I was at Furman University in South Carolina, and I was fortunate to be able to do that in Massachusetts when I was with the Revs where I was able to go fishing with Steve Ralston.

Not having that normality is tough sometimes.

Getting used to the pressure of playing in the EPL is probably the biggest adjustment in moving to England. The EPL is a league where you're under a microscope and you have to perform weekly and each match matters. You have to realize that you can't ever really relax, that you always have to keep pushing, you always have to keep fighting for something. If you lose focus you can quickly find yourself dropping down a division. And the whole point of coming to a new country is to play at the highest level and in the best league possible.

When I came from MLS to Fulham I had just had an injury so I didn't get to train a lot in the offseason. I didn't come into that January feeling as fit as I possibly could have because of the injury and the fact that I had kind of been letting it heal and trying to do rehab. I wasn't really able to go out and test it enough and get fully fit so that I could hit the ground running.

The hardest part was not getting as many minutes on the field as I would have liked. The best way to get fit is to play games, and I wasn't really getting games. That was tough to deal with and I think it made me appreciate the time I did get on the field even more than I did before. To go from being one of the main guys on my team in MLS to coming into a place where I was a sub was hard to take. I was only coming off the bench for bits and pieces, and it was very frustrating, especially towards the end of the season.

We were fighting a relegation battle. Being on the bench and not really having anything I could do about our situation was very hard, because you can only really have any control when you're on the field. I'm a fighter and I want to be on the field when the times are tough and when we need to get results. Luckily, my prayers were answered when I was able to get the goal against Liverpool that kept us up at the end of the season.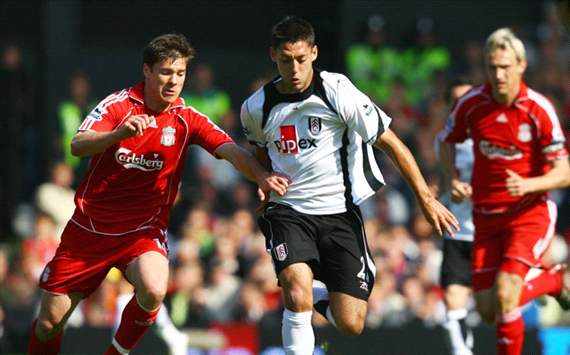 Dempsey scored his first Fulham goal in a 1-0 relegation-saving win versus Liverpool
And here we are a few years later...
If you look at the game against Newcastle last weekend, I think I only made like 15 or 16 passes in the game. I don't think I was getting on the ball enough in the first half and the team didn't have much of a rhythm.
The second half was great, getting three goals and being able to make a difference, but the first half was definitely frustrating. You go into halftime knowing you've worked hard all week and yet things aren't going according to plan.
But we were able to turn it around and I think changing the formation to a 4-4-2 and also getting the early penalty that we converted had a lot to do with it. The mindset of the opposing team changes from thinking they may have three points to trying to get something out of the away trip, because getting away points in the EPL is always difficult. So they were trying to salvage a point and we never took our foot off the gas.
That's the way it goes sometimes. Sometime you can have a great game in terms of possession and the amount of passes you complete and you don't get any goals, and other times you feel like you aren't getting involved enough and you end up scoring goals.
Ideally you just want to find the balance of the two, being able to keep possession well and being able to create chances and get goals. That's what it's all about. That's what brings me the most joy is scoring goals.
Until next week ya'll, take it easy. Peace!
Follow GOAL.COM USA on