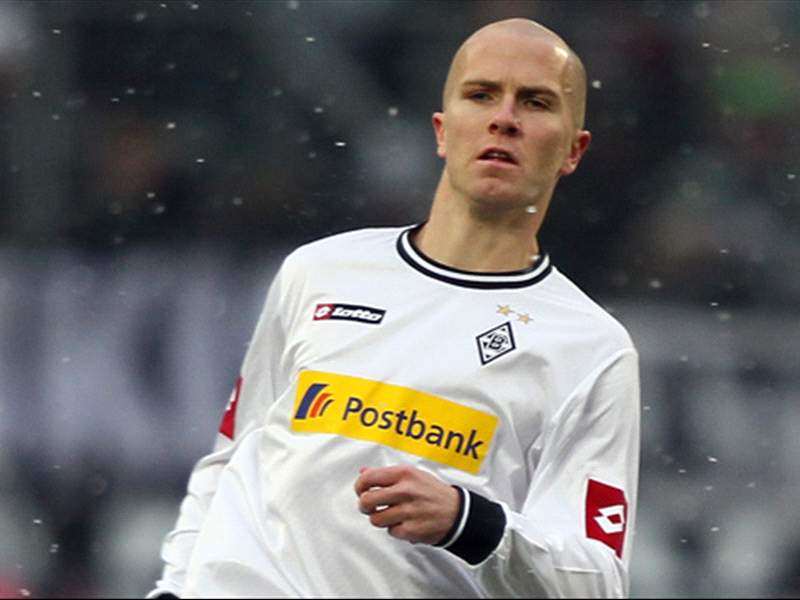 After being frozen out of Gladbach's first two matches of the season, United States international Michael Bradley is expecting a move before the transfer window.
His representative in Italy Paolo Alberto Faccini revealed to Goal.com that one of the clubs interested in the 24-year-old is Napoli, which plays in the Champions League. Roma is also among the possible destinations.
"While there isn't anything concrete yet, the two most interested clubs in Michael from Italy are Napoli and Roma," said Faccini to Goal.com.
Faccini said that the teams have been keeping an eye on Bradley since the end of last season but haven't been able to make a move as several anticipated transfers from both clubs have not happened yet.
"The transfer market in Italy has been surprisingly slow," explained Faccini. "Clubs haven't been able to sell certain players and that hasn't allowed them to free up the funds necessary yet. Still, I expect once certain moves have happened there will be a domino effect and Michael should move within the final two days of transfer window."
Bradley expressed his frustration with Gladbach in an interview with German publication WZ. He revealed that after working hard in the preseason, he was told by manager Lucien Favre that he was no longer wanted by the club.
"Certainly not," Bradley responded when asked if he will see playing time with Gladbach. "I was told clearly that I'd have to look for a new club. Coach Lucien Favre has told me that he doesn't have plans with me this season."
He also told the publication that the club didn't give accurate information for the reason why he was loaned away in January to Aston Villa. Bradley explained that the club wanted to sell him in January and found Aston Villa as a club that was interested in a loan to buy arrangement.
"[Former coach] Michael Frontzeck told me then in an open and honest dialogue in his office that he can't count on me anymore," said Bradley. "That was the reason. I wasn't trying to disrespect the club"
Bradley admitted to the publication that he is disappointed that the relationship between both parties has become unsettled.
"For me, this is a great club here with great fans," Bradley said. "I've enjoyed playing for Borussia a lot, always tried to give everything. But I understand how certain things developed and I don't want to be a distraction."
It has been a tumultuous 12 months for Bradley, who after being considered one of the most promising midfielders in Europe, failed to see much playing time for Aston Villa and has seen his father replaced by Jurgen Klinsmann as the coach of the U.S.
"Of course this isn't an easy situation on a personal level but that's how the business goes," said Bradley.
Faccini believes that a move will represent a fresh start for the young player and he should have an impact with his next club. He has ruled out a return to Major League Soccer but says that there are plenty of clubs that are interested in Bradley even though he would prefer a move to a top league in Europe.
"Michael is a talented player, there are a lot of teams that are interested in him," Faccini said.
Follow ALEX LABIDOU on