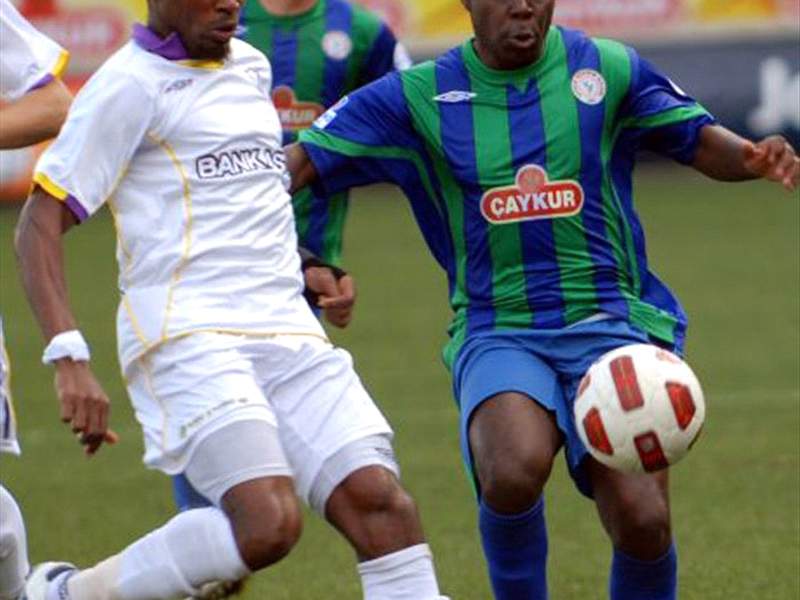 Freddy Adu sits in his apartment in Rize, Turkey. He's watching the National Geographic channel and catching up with family and friends who are thousands of miles away in a different time zone. The 21-year old Ghanaian-born American soccer player just finished practice a couple of hours earlier. But there's a lot on his mind and it's not just what's on the tube or the people close to him.
He's thinking about his exploits in Europe, his current form, the future and how that might translate to a potential invite to the U.S. men's national team for this summer's Gold Cup or down the line.
Over the weekend his Turkish club went on the road to Samsunspor and got a 2-1 win. Adu played 90 minutes and got an assist on the first goal.
The time in Turkey is 6 p.m. local time. The announcement for prayers over the speakers from the mosque in the distance has come and gone - it's a common theme and something he is accustomed to since he arrived in Turkey.
It's a different feel and atmosphere compared to some of the other cities he has lived. Rize is a small town in the northeast of Turkey, and there are no distractions around for miles and he does not have the hot spots or attractions that allure young players. All he has is soccer.
"It's a small town filled with really nice people, there's no nightclubs or no malls," Adu says. "People like to hangout together at the café's drinking tea. It's just basically a very small town with a simple mind set and way of life."
At his club Çaykur Rizespor things are different. There is a family-style setup and a sense of team unity. The players share meals at 11 a.m., as a team. This happens daily. They practice at 2 p.m. for about two hours and after Adu stays back to work on his free kicks, does some core work and works on his quickness. He is focused on soccer because there is nothing keeping him from staying behind after practice.
"I'm not distracted with other things," he says. "That has made a big difference for me. All I do is focus because I go to training and that's the highlight of my day."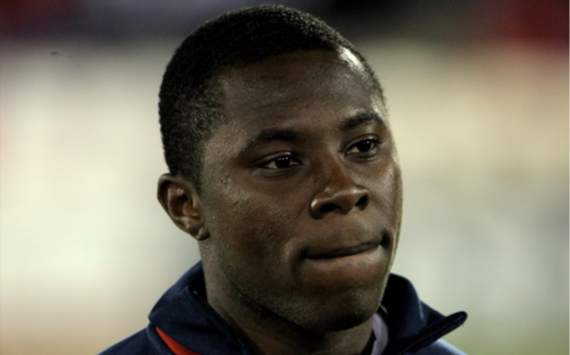 Adu has played every game since he arrived at Rize and also plays 90 minutes of soccer now that his fitness is much better than when he first arrived. The coach, the general manager and team president have friendly relationships with him as well as the other players on the team. That was not the case at AS Monaco or Aris Thesaloniki and this team is always around each other, even during the week.
"Probably the reason why we spend a lot of time together has some part to do with the fact that there's really not much to do here," Adu explains. "If you have to drive an hour for anything, you might as well focus on your game."
From Washington D.C. to Lisbon, Monaco to Thessaloniki, Rize and some trial stops in between, Adu has racked up a lot of frequent-flyer miles for a young player barely four years out of Major League Soccer. But now he ends up in a place where no one would have thought his game would.
Why choose the second division in Turkey?
Rizespor is a second division team in Turkey. It is not one among the big names in the Super Lig - Turkey's first division - like Fernabache, Galatasary or Besiktas or even the middle of the road clubs like Bursaspor or Trabzonspor and Gençlerbirliği.
"The nearest big city is an hour away," says Adu.
He is now playing 90 minutes of action consistently, which was stressed to him in 2009. He was told he'd get consistent playing time or kiss his the national team ambitions goodbye.
So why choose the second division in Turkey? Why didn't he return to a more improved MLS instead of second division soccer in Europe? He also had trials at FC Ingolstadt 04, Edson Buddle's current club in the 2. Bundesliga in Germany.
"A lot of people are saying why not come home to MLS instead of playing in second division in Turkey? I can't just pick up and go to MLS because Benfica still owns my contract," Adu says. "Benfica is my parent club and it's not as easy as people think."
"I considered returning to MLS."
Since he left, MLS has grown and developed with the addition of more Designated Players from the David Beckham buzz to the arrival of Thierry Henry. It has picked up more expansion teams like Seattle and Portland, which in turn results in the dilution of talent that the league would have to address.
"I considered returning to MLS," he says. "I didn't know what would happen in January, I knew it would be difficult. But my goal was always to be in Europe and make it there. That was my goal before I was a preteen."
With all the growth in the league, he says he did not speak with any of the teams to gauge if there was interest in him. Instead, he chose to stay in Europe even though many players had re-launched their careers with MLS in the past and it worked. He also was not scared he would be considered a flop if he returned to MLS.
"I don't consider going back to MLS as a failure," he says. "Look at someone who has done that like Landon Donovan. It has worked out great for him."
He felt that returning to MLS someday would be a blessing because of the difficulty American players have to consistently prove and gain the respect of coaches and teams in Europe.
But he is more grateful to the national team coach Bob Bradley, who told Adu in 2009 to get regular playing time. Bradley took the then teenager to the 2009 Confederations Cup and that experience he says has helped him grow since returning to Europe.
"He gave me a shot and that was when I wasn't even really playing, it says a lot about the coach," Adu says.
Taking the U.S. coach's advice
Adu's conversation with Bradley helped him develop a changed mindset and grow his game in a way he never thought possible. Other coaches like Peter Nowak had mentioned it to him in the past but he said he was too young and it was his mistake.
"The one thing that Bob told me in training in 2009 that he was spot on was I'd make a couple of plays and that I am satisfied with myself, I feel like I've had a great training session but there is so much more to it than that like working hard concentrating doing the little things," Adu says.
He was right.
Just as he focuses on his offensive side, Adu makes sure he takes care of the defensive side of his game also. Now he is cutting off passing lanes, putting pressure when he is five to 10 yards away from the ball, helping the team as a whole
"Bob always touched on doing things as a unit and that's what you really have to concentrate on," he says.
"I would love to stay at Rizespor if we get promoted."
Even when Adu was ready to show off his growth at Benfica in 2009, the chance was no longer there because it was ready to loan him to Belenenses, which didn't want him but was not truthful about its intentions. He went through something similar the year before.
When he was with Monaco in 2008, president Jerome de Bontin wanted him there but the coach was not as fond of him since he had his own players. Adu didn't participate in preseason because he was concentrating on the Olympics in 2008 and his then agent Bruno Satin at IMG handled the deal.
After a fruitful 2010 January loan to Aris with fellow American Eddie Johnson, he returned to Greece for the 2010-11 preseason but was asked to take a 50-percent pay cut due to the economic situation in Greece. He was given an ultimatum and a day to think about it or forfeit preseason with the team.
So he was out of soccer for six months, because his parent club did not want him around which meant they would have to carry him huge salary. So instead of feeling sorry for himself, he decided to hold on to Bradley's advice of doing the little things and getting playing time.
In order to get on the field, he would have to stay in shape. He went to Bradenton, FL, in December and had two-a-days to stay even during holidays in shape for that opportunity to go on loan. He knew that an opportunity would come and it came in the shape of Rizespor.
"I would love to stay at Rizespor if we get promoted. It would be a great place to play," says Adu. "Our chance of getting promoted is pretty good. We have a home and away against Orduspor which is a team we beat 3-0; it was a first game I ever played here. If we beat them, there is a final and I think anything can happen and the team has a good shot of getting promoted."
-----
Even if he does not get invited by coach Bradley to the Gold Cup or Rizespor cannot work out a deal with Benfica and MLS does not happen like most fans would prefer, Adu has the right attitude going forward. He has truly matured since he moved to Europe. He is a lot more humble with all he's had to deal with and his focus has risen since there are no distractions in Rize.
Follow Sulaiman Folarin on Twitter @sulaiman4real