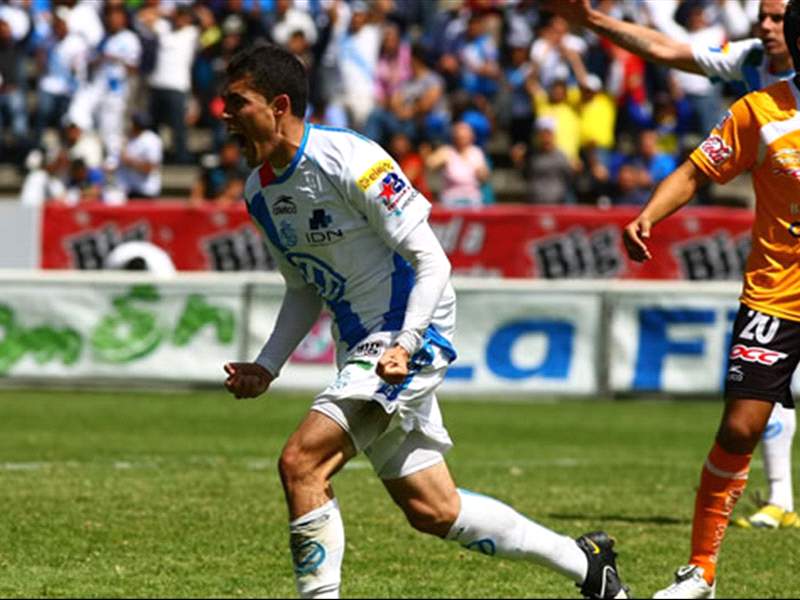 After one standout season with Puebla, Herculez Gomez has found a new home.
Gomez has joined Pachuca and will play alongside fellow U.S. World Cup hopeful Jose Francisco Torres.
Gomez won the Mexican league scoring title with 10 goals during the Bicentenario 2010 season with la Franja despite starting six of the 15 games he played in.
A former standout with the LA Galaxy, Gomez played his way onto the U.S. national team and is in training camp with the squad.
During his first and only season in Mexico, Gomez made history as he became the first American player to lead a foreign league in goals. He finished tied on 10 goals with Javier Hernandez of Chivas and Johan Fano of Atlante but won on tiebreaker due to having played the fewest minutes.
Pachuca have forwards Juan Carlos Cacho and Ulises Mendivil who may not return to the club, which could open a spot for Gomez. With Dario Cvitanich and Edgar Benitez on their books. Both Cvitanich and Benitez scored five goals in the recently-completed season.

Goal.com

Visit Goal.com's Mexico page for more coverage of the Mexican Primera Division.