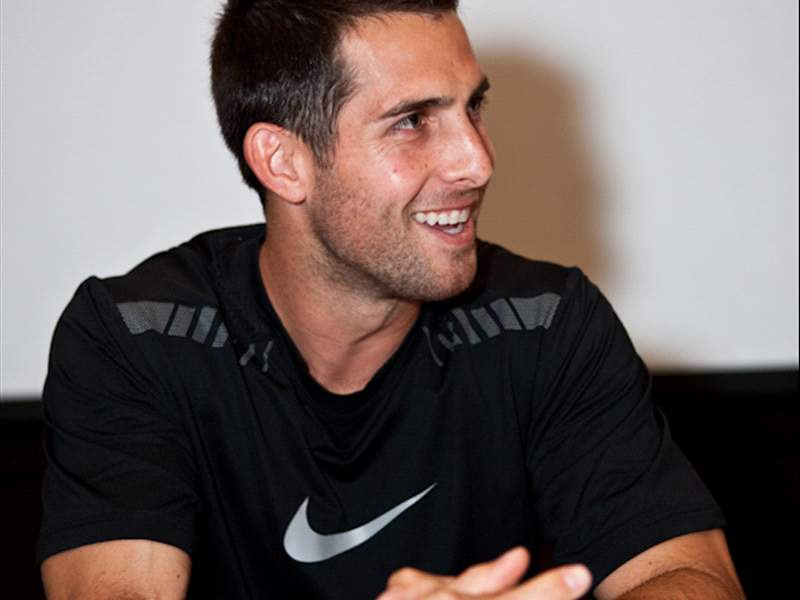 Carlos Bocanegra played the full 90 minutes for Rennes, popping up in the box in the 28th minute to tap home an inviting free kick from teammate Sylvain Marveaux in what would prove to be the game-winner. Bocanegra tested Monaco goalkeeper Stephane Ruffier again just five minutes later, swinging in a bending cross that forced an uncomfortable diving save.
The match progressed without much incident until the 85th minute when a good combination from Bocanegra and French forward Jimmy Briand set up Ismael Bangoura, but he could not keep his finish down and blazed his shot just over the bar. With the final whistle Rennes move up to 9th place in the table.
Carlos Bocanegra, Rennes (France)
Vs. Monaco, 1-0, 1, 90 minutes, Goal
See above.
Next up: Away to Valenciennes, Sunday, March 14
Michael Bradley, Borussia Monchengladbach (Germany)
Away to Borussia Dortmund, 0-3, 64 minutes
Michael Bradley and his Borussia Monchengladbach teammates were played off the field as they fell victim to an early goal from Kevin Großkreutz and a second-half brace from Egypt star Mohamed Zidan. With only three shots registered in the whole match, M'Gladbach had no real chance for victory and after picking up a 50th minute yellow card, Michael Bradley was sacrificed in favor of the more attacking Rob Friend to end a forgettable performance.
Next up: Vs. VfL Wolfsburg, Saturday March 13
Steve Cherundolo, Hannover 96 (Germany)
Vs. SC Freiburg, 2-1, 11 Minutes
Steve Cherundolo returned from injury to play 11 minutes against U.S.-eligible Daniel Williams' struggling SC Freiburg as his own relegation-threatened team picked up a vital win to keep their hopes of staying in the Bundesliga alive.
Next up: Vs. Eintracht Frankfurt, Saturday, March 13
Daniel Williams, SC Freiburg (Germany)
Away to SC Freiburg, 1-2, Did Not Play
See above.
Next up: Away to Bayern Munich, Saturday, March 13
Eddie Johnson, Aris Thessaloniki (Greece)
Away to Kavala, 1-1, 10 Minutes
Eddie Johnson played 10 minutes as a substitute as Aris drew 1-1 away to Kavala. Freddy Adu was on the bench but did not see any action for the second consecutive match.
Next Up: Vs. PAOK Salonika, Sunday, March 14
Freddy Adu, Aris Thessaloniki (Greece)
Away to Kavala, 1-1, 10 Minutes
See above.
Next Up: Vs. PAOK Salonika, Sunday, March 14
Square Passes
Ricardo Clark and Jermaine Jones did not see any action as Schalke beat Eintracht Frankfurt 4-1.
Jared Jeffrey played for the Mainz Under-23s over the weekend as the first team fell 1-0 to TSG Hoffenheim.
Goalkeeper David Yelldell returned to action, playing 90 minutes for TuS Koblenz, but was unable to prevent his side from falling 0-2 to Rot-Weiss Oberhausen.
Luis Robles was on the bench as Kaiserslautern drew 1-1 with FSV Frankfurt. Matt Taylor was not in the matchday squad for Frankfurt.
Aaron West's feature "Americans On The Continent" appears every Monday on Goal.com.