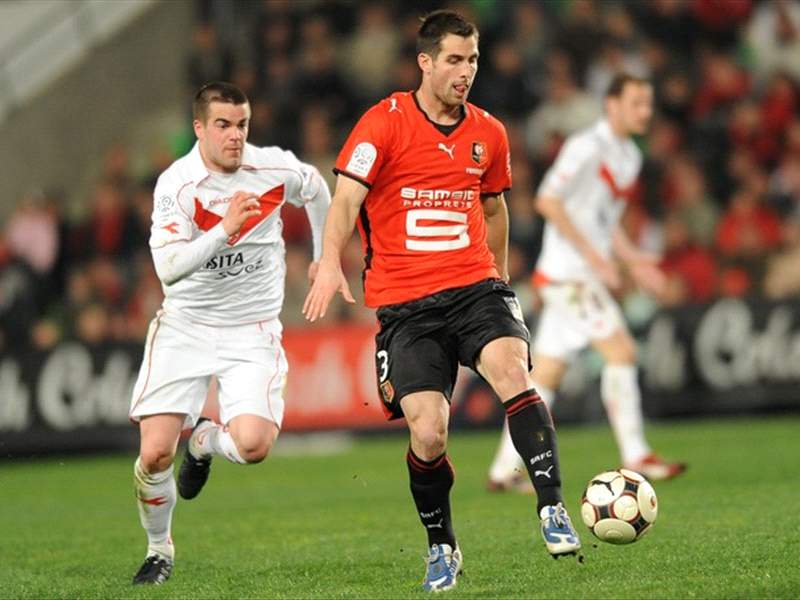 Freddy Adu earned the start for Aris in Greek Cup action and just 10 minutes into the match his corner nearly led to an Aris opener as Athanassios Prittas' 25-yard strike whistled just over. On 15 minutes, striker Javier Campora followed defender Neto's rasping drive from the right side of the area with a sliding follow-up to open the scoring for the home side. Just eight minutes later, Freddy Adu doubled the lead for Aris, running onto Toni Calvo's wonderful lofted through ball to poke it past Xanthi goalkeeper Sotirios Lymperopolous for his second ever Aris goal.
The home side created a number of chances but was unable to capitalize again until the 65th minute when Adu's through ball found Campora down the left side. The Argentine unselfishly squared for Toni Calvo on the right side of the box and the Spaniard made no mistake for Aris' final goal.
With the lead well intact, Aris manager Hector Cuper brought Adu off for Javito in the 66th minute and introduced Eddie Johnson for Koke 10 minutes later.
In the following match against AEK Athens, both Adu and Johnson were given the starting nod. Barely half a minute into the game, Johnson nearly carved out a goal for the visitors, driving into the right side of the area and finding Sergio Koke's head just in front of goal. However, Athens goalkeeper Sebastian Saja did well to parry Koke's effort and Tunisian Mehdi Nafti blazed his follow-up attempt over the bar. In the 15th minute, Aris' traveling support was devastated to see Koke again denied by Saja and then to see yet another second chance fly over the crossbar.
Without really making his mark in the match, Freddy Adu was substituted at halftime for Camel Meriem. Just one minute after the break however, AEK netted the winner through a Pantelis Kafes header from the constantly dangerous Leonardo's corner kick. Eddie Johnson played the full 90 but was unable to truly affect the match.
Freddy Adu, Aris Thessaloniki (Greece)
Vs. FC Xanthi, 3-0, 1 Goal, 66 minutes; Away to AEK Athens, 0-1, 45 minutes
See above.
Next Up: Vs. Larissa, Sunday, February 28
Eddie Johnson, Aris Thessaloniki (Greece)

Vs. FC Xanthi, 3-0, 14 minutes; Away to AEK Athens, 0-1, 90 minutes
See above.

Next Up: Vs. Larissa, Sunday, February 28

Carlos Bocanegra, Rennes (France)

Vs. Lille, 1-2, 45 minutes
Carlos Bocanegra returned to the starting lineup for Rennes against title-challengers Lille, but was substituted at the break with reports suggesting the US captain picked up an injury during the first half of play. Pierre-Alain Frau's 10th minute opener for Lilles and Jerome Leroy's subsequent 26th minute equalizer left the match deadlocked until Pierre-Emerick Aubameyang's dramatic 89th minute strike claimed all three points for the visitors from Lille.

Next up: Away to Montpellier, Saturday, February 27

Michael Bradley, Borussia Monchengladbach (Germany)
Away to TSG Hoffenheim, 2-2, 90 minutes
Michael Bradley played the full 90 for M'Gladbach, but was unable to keep his side from throwing away a 2-0 lead away to Hoffenheim as a 69th minute goal from Vedad Ibisevic and an 89th minute penalty from Carlos Eduardo cancelled out Filip Daems 31st minute penalty and Roberto Calautti's controversial 51st minute header.
Next up: Vs. SC Freiburg, Saturday, February 27

Steve Cherundolo, Hannover 96 (Germany)

Away to Borussia Dortmund, 1-4, Did Not Play (Injury)
Steve Cherundolo remains sidelined with a shoulder injury as Hannover was drubbed once again 4-1 away to Borussia Dortmund.
Next up: Vs. VfL Wolfsburg, Sunday, February 28

Daniel Williams, SC Freiburg (Germany)

Vs. Hertha Berlin, 0-3, 45 minutes
Daniel Williams and his teammates had a rough go of it as they fell 3-0 at home to Hertha Berlin. Williams was substituted at half in favor of midfielder Daniel Caligiuri but he too was unable to help his side turn around the deficit.

Next up: Away to Borussia Monchengladbach, Saturday, February 27

Square Passes
Ricardo Clark continues to wait for his Eintracht Frankfurt debut as he recovers from a calf injury. Without him, his side drew 0-0 away to Hamburg.
Jared Jeffrey did not dress for Mainz's 0-0 draw with Bochum.
Jermaine Jones is still recovering from injury and took no part in Schalke's 2-1 loss to VfL Wolfsburg.
Goalkeeper David Yelldell was on the bench as Koblenz fell 3-2 away to FC Union Berlin.
Matt Taylor did not dress for FSV Frankfurt's 2-1 victory over Karlsruhe.
Aaron West's feature "Americans On The Continent" appears every Monday on Goal.com.
For more on Americans abroad, visit Goal.com's dedicated page