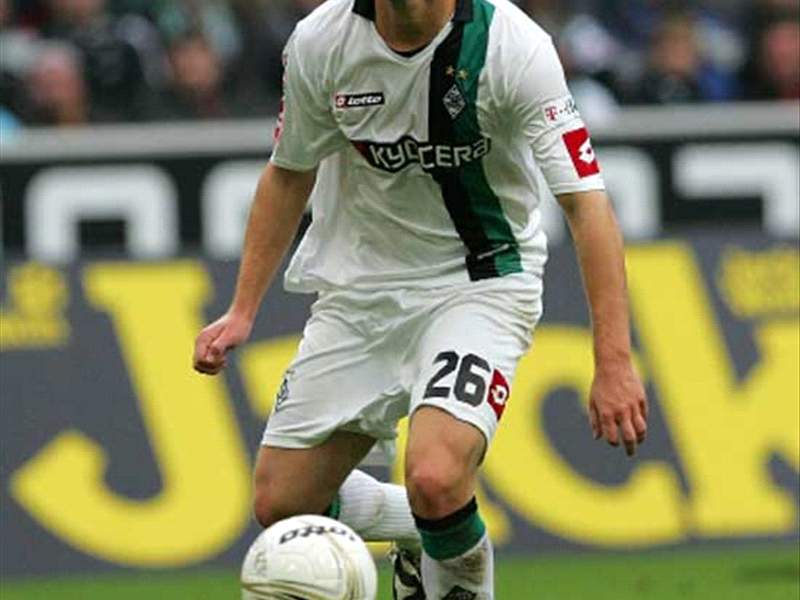 By Aaron West

In an error-filled match for both sides, Michael Bradley and Borussia Monchengladbach grabbed the spoils at home, winning 5-3 against Steve Cherundolo's floundering Hannover 96, now winless in five games.

In just the 15th minute Hannover conceded the first of three own goals when young goalkeeper Florian Fromlowitz attempted to clear from the penalty area, instead blasting his kick off defender Karim Haggui's back into his own net. The visitors were down 2-0 just seven minutes later when Rob Friend met Tobias Levels' cross to double his side's lead.

Michael Bradley nearly made it 3-0 on 35 minutes, but his effort hit the crossbar and rebounded clear. Didier Ya Konan brought Hannover within one just seconds later, tapping home a rebound after a shot from distance. On 38 minutes, Bradley had another chance to get on the scoresheet, but his drive just fizzed past the post and the half ended 2-1.

In the 58th minute, Christian Djakpa added to the Hannover woe by misplacing his backpass to Fromlowitz to make the score 3-1. 10 minutes later, Michael Bradley finally got on the scoresheet with a 20-yard rasping drive from a set piece. However, straight from the kickoff, Ya Konan did his best Thierry Henry impression, double-dribbling Sergio Pinto's cross through two M'Gladbach players and striking from ten yards to make it 4-2.

Steve Cherundolo was substituted in the 69th minute despite being one of only two defenders to not score an own goal. In the 84th minute, Ya Konan was sent off with his second yellow after a rough challenge on Monchengladbach goalkeeper Logan Bailly.

The woefully comical play continued as Borussia defender Jean-Sebastien Jaures decided to casually dribble across his own goal, only to have Christian Schulz slide-tackle the ball into the net for a 4-3 scoreline.

Not to be outdone, Karim Haggui completed his own-goal brace, sliding his backpass past Fromlowitz for the 8th goal on the day, closing the scoring out at 5-3.

Michael Bradley, Borussia Monchengladbach (Germany)
Vs. Hannover 96, 5-3, 90 minutes, 1 Goal

See above.
Next up: Away to Bayer Leverkusen, Saturday, December 19

Steve Cherundolo, Hannover 96 (Germany)
Away to Borussia Monchengladbach, 3-5, 69 minutes

See above.
Next up: Vs. VfL Bochum, Saturday, December 19

Carlos Bocanegra, Rennes (France)
Away to AS Nancy, 2-1, Did Not Play (Yellow Card Suspension)

Carlos Bocanegra served his suspension for accumulation of yellow cards and therefore did not play in Rennes' 2-1 victory away to Nancy. An own goal from Bakaye Traore and Sylvain Marveaux's 70th minute goal were enough to assure the victory for the visitors from Brittany.
Next up: Away to AS Monaco, Wednesday, December 16

Freddy Adu, Beleneses (Portugal)
Tonight: Vs. Guimaraes

Freddy Adu will hope to make an appearance from the substitute's bench as Belenenses takes on Guimaraes at home in the Estadio do Restelo.
Next up: Away to Uniao Leiria, Sunday, December 20

Square Passes

Schalke's Jermaine Jones has returned to training, but did not feature in Schalke's 2-0 win over Werder Bremen.

Kenny Cooper was in the stands with an injury as 1860 Munich's 1-0 win over Aubsburg.

David Yelldell had a rough time of it, conceding two goals and falling victim to a 57th minute knee injury as TuS Koblenz were beaten 3-0 by FC Kaiserslautern.

Matt Taylor was consigned to the bench as FSV Frankfurt drew 0-0 with visiting Ahlen.

Benny Feilhaber played the entire 90 minutes as Aarhus drew 1-1 with Esbjerg. Jeremiah White did not see any action. Feilhaber, White, Marcus Tracy and Michael Parkhurst are all in action again March 7th as the Danish league takes its winter break.

Aaron West's feature "Americans On The Continent" appears every Monday on Goal.com.