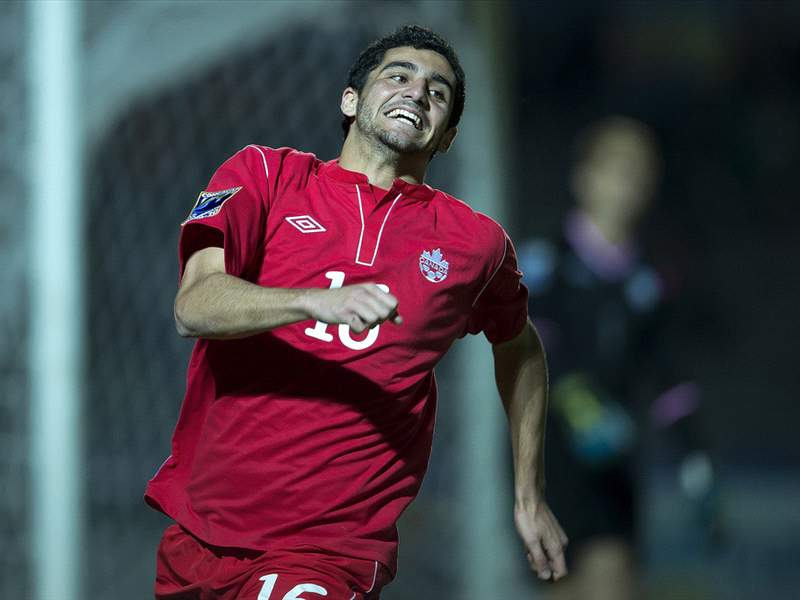 One game for all the marbles.

That's what it comes down to for Nick Dasovic and his Canadian under-20 national team, which faces the U.S. on Tuesday evening in a winner-take-all match that sees the victor advance to this summer's FIFA U-20 World Cup.

"We're anticipating a fantastic match against the Americans," Dasovic told reporters on a conference call Monday. "They've got physicality, they're strong, they've got some pace and they seem to be well organized.

"They do have some little deficincies -- if you want to call them that -- that perhaps we're going to try to exploit."

The Canadian head coach likened the United States team to his own, and he suggested that the similarities in playing styles and mentality between the neighboring countries produce mostly close match-ups.

He expects another one on Tuesday.

"At the end of the day it's a one-off game, and it's just about winning your battles and being ready to accept the challenge," he said. And while Dasovic admitted that the U.S. as a program has had more experience in winning these types of matches, he feels that his team will be ready for the challenge.

"It comes down to discipline, and it goes right through the whole group," Dasovic explained. "Discipline that we all follow the game plan, that we have to have 11 guys on the same page understanding their roles and responsibilities."

Along with the desired discipline, Canada will need to find some consistency in its performance if it wants to knock off the favored Americans. The Canadians have struggled with ups and downs throughout the CONCACAF tournament, including a disappointing 2-1 loss to unfancied Cuba followed by a dominant 5-1 win over Nicaragua to set up Tuesday night's showdown.

Dasovic stressed that Canada can redeem itself with a good showing versus the U.S.

"At the end of the day, it's being the best on that day -- not any day, but that day," he said while repeating the hard-fought nature he feels the game will take.

"Whenever the U.S. plays the Canadians it comes down to one thing, which is a battle."