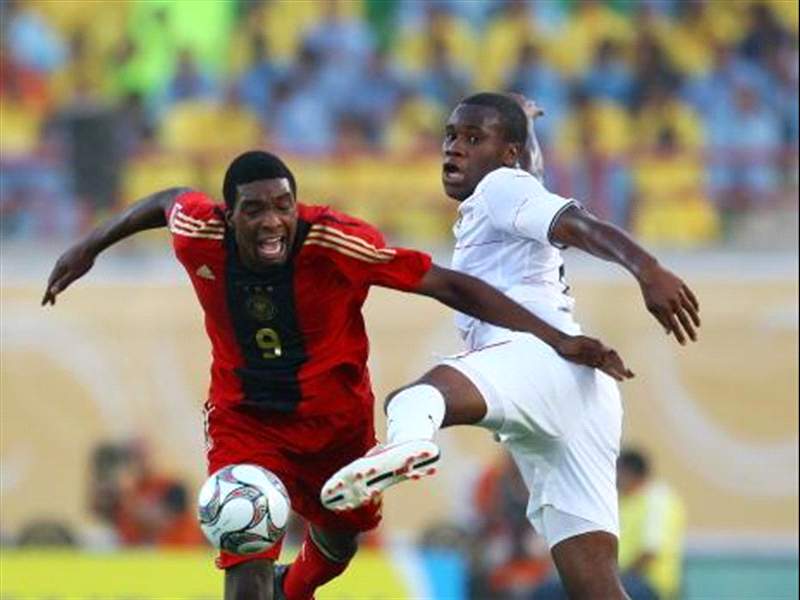 TORONTO - Sometimes it's good to be bad.

Toronto FC benefited from its MLS league-worst record in 2012 on Thursday, when it was reported by Soccer By Ives that the club had won a weighted lottery for incoming American defender Gale Agbossoumonde. Several sources have since confirmed to Goal.com that TFC had indeed landed the central defender.

The 21-year-old Agbossoumonde signed with MLS and was immediately placed into a weighted lottery. TFC, as the league's bottom feeder this past season, owned the best shot at landing Agbossoumonde. According to a team statement, TFC had a 57.3 percent chance of winning the lottery and beat out FC Dallas, Houston Dynamo, Seattle Sounders, LA Galaxy and San Jose Earthquakes, the other participants vying for his services.

Even though he is a U.S. international signing with the league, the fact that Agbossoumonde had previously been offered an MLS deal only to turn it down prohibited him from going through the allocation order typically reserved for returning U.S. players. The fact that TFC landed Agbossoumonde prohibits the club from participating in any other player lotteries for the 2013 season.

Agbossoumonde earned 30 caps for the U.S. U-20 national team -- which was coached by TFC academy director Thomas Rongen at the time -- between 2008-2011, and he's made one appearance for the full national team, playing against South Africa in November 2010. He joins Toronto from NASL side Carolina Railhawks, where he was on loan from Portuguese outfit Estoril. His whirwind career has also seen him have stops at Sporting Braga in Portugal, Eintracht Frankfurt in Germany and Djurgarden IF in Sweden.

TFC has now added Agbossoumonde and veteran Danny Califf to a backline that was identified by the team's braintrust as in need of major improvements over the offseason. Toronto also owns the Nos. 1 and 3 selections in next month's MLS SuperDraft.