For many Canadian soccer fans, the news of Teal Bunbury and O'Brian White deciding not to play for Canada at the international level are just two more names added to the list.
While it is something that is becoming somewhat of a common occurrence, it still stings for die-hard Canadian soccer supporters. Though many jump to the quick conclusion that these defectors are traitors to their country, there could be underlying issues affecting the recent exodus of Canadian talent.
Let's take a look at the best of the Canadian defectors, and highlight the rise in their careers, along with their international call ups and appearances. A few interesting patterns appeared with the players' careers when compared.
Teal Bunbury is the son of Canadian great Alex Bunbury, and was born in Hamilton, Ontario. He left Canada at the age of two to follow his father on his career through Europe. He settled in to Minnesota for high school until he went to the University of Akron, where he quickly became a top player. Teal appeared for the Canadian U17 and U20 programs a total of three times.
Earlier this year, many Canadians were pleased to hear Bunbury say he thought it would feel wrong if he were to play for USA. Despite this he accepted a call up by USA coach Bob Bradley on the 11th of November this year and was officially capped six days later.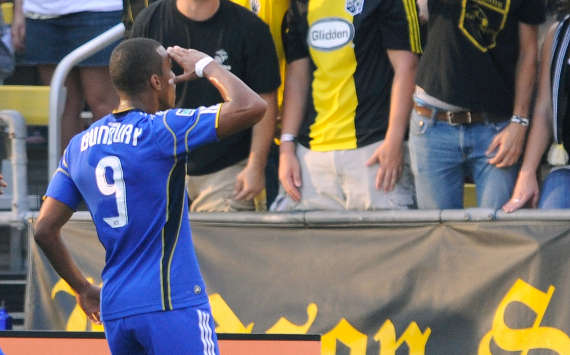 O'Brian White shouldn't be considered such a great loss to the Canadian program as he only moved to Canada from Jamaica in 2000. He has been with the Jamaican national program since the U15 level, climbing his way to the U20 team before officially being capped with the senior squad on the 17th of November. Although his form dipped during his days as a Toronto FC player, his recent move to Seattle could improve his play under the tutelage of Sigi Schmid.
By far the most famous, talented and possibly most hated player among Canadians is Owen Hargreaves. His family moved to Calgary just before he was born, making him the only member in his family born in Canada. At the age of 16 he left Calgary and joined the Bayern Munich youth academy. It's been rumored that Hargreaves left Canada for Germany when he was cut from a national Canadian youth team.
He quickly climbed the ladder at Bayern Munich until he made the first team and eventually became an integral member of the squad. During this time, he was a regular for the youth teams of Wales, until his first call up for the U21 squad. He declined this invitation however, after he was approached by the England program, and at the age of 19, he was capped for the U21 England team, eventually becoming a regular for the senior squad.
If Hargreaves is the most talented defector, then the number two spot would most likely have to go to Jonathan de Guzman, the younger brother of current national team stalwart Julian de Guzman. He left Canada and joined the Feyenoord youth academy in Holland at the age of 12.
Eredivisie rules state that a player cannot play in the league until they are 18 years of age, so de Guzman was brought into the first team three days after his 18th birthday. In February 2008, at age 20, he received his Dutch citizenship and made himself available for the Dutch national team. At that point, he had still not been a part of any national program.
He has yet to break into the Dutch senior team, but he has been a part of the U21, U23 and Olympic squads. Because he has yet to be capped at the senior level, he could still represent either Canada or The Netherlands.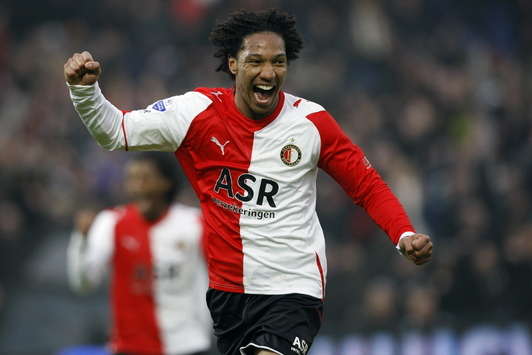 Jacob Lensky was considered a top Canadian prospect up until his short lived retirement at the age of 19. He spent time in the youth academies of Anderlecht, Sparta Prague, Blackburn Rovers and Celtic. He then signed his first professional contract with Dutch powerhouse Feyenoord. After earning one appearance for the first team, he quit the sport altogether- a decision he recently attributed to the strain of travel and constant training from such a young age.
He kick started his career again six months later by training with the Vancouver Whitecaps, until signing with FC Utrecht of the Dutch League, where he has become somewhat of a regular. His youth international career is comparable to Teal Bunbury's, with four combined appearances between the U20 and U23 Canadian teams. Upon his comeback to the professional game, he was called up by the U21 Czech Republic team. He has still yet to become cap tied to any nation, but his most recent alliances have been to the Czech Republic.
Next is Asmir Begovic, considered by many to be a future world class goalkeeper. Begovic was born in what is now Bosnia, but left due to war and moved to Canada at a young age. He was with Portsmouth from 2003 until this year where he was part of the required offloading by the bankrupt team. He was sold to Stoke City where he is regarded with high hopes by management. He was part of the U20 Canadian program from 2004 until 2007, and was a key member of the Canadian side at the 2007 U20 World Cup.
Begovic was called up to the senior Canadian squad in 2007 and again in November of 2008, but never saw the field. A year later, he accepted a call up to the Bosnia and Herzegovina senior squad but spent two more games on the bench. In his third call up, he was substituted onto the field in the 92nd minute, earning his first cap with Bosnia and Herzegovina. Begovic has recently expressed that his lack of communication with the Canadian program led him to side with Bosnia and Herzegovina when they called him.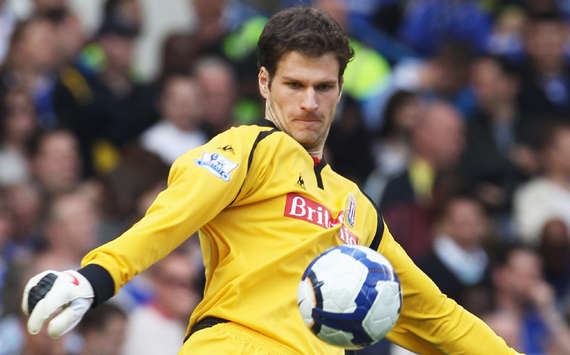 Daniel Fernandes is another promising young goalkeeper born in Edmonton, Alberta and raised in Vancouver, British Columbia. He left and signed with Porto on a professional contract in 2000 and has since become somewhat of a journeyman with stops in Spain, Germany and Greece. His most notable performances were with PAOK of the Greek Super League from '03 to '08. He was capped six times in the Canadian U20 program from '02 to '03.
In 2006, the Portuguese U21 program came calling (Fernandes is eligible due to his father). He was capped twice by the Portuguese U21 team before getting his first senior call up, officially being capped in a substitute appearance in 2007. He most recently was named tp the 23 man roster for the Portuguese 2010 FIFA World Cup squad.
Some patterns start to become evident when the issue is looked at in depth. Most of these players were capped at young ages by the Canadian youth programs but were then seemingly forgotten until they gained international attention.
So why are Canadian coaches not putting more effort into capping young players while they are still in the Canadian program? Why is the Canadian program not reaching out to more players or at least keeping contact with players that are gaining valuable experience abroad?
Before blame can be put on the coaches, one also has to consider the availability of games in which to cap players. For some time the Canadian Soccer Association has been criticized for a limited number of games for Canadian internationals to gain game experience.
The question that Canadians have to ask about the current state of the Canadian national soccer program is what's changed from the days of Mike Stojanovic, Randy Samuel, John Limniatis, Alex Bunbury and most recently Tomasz Radzinski. They were all born outside of Canada, but wanted to play internationally for their adopted country even though most plied their trade outside of Canada.
Become a fan of Goal.com USA's Facebook fan page for all the latest news and insight into everything related to the beautiful game