Money talks, as the old saying goes. Not literally, of course (not unless you're using that money to pay for something untoward), but figuratively — especially when it comes to influencing what other people may or may not do for it.
That is certainly true in football, where — like it or not — money seems to be the universally accepted barometer of success. You're getting paid well? You're a great player. And even if you're not actually a great player, well, at least you are still getting paid well.
This summer, the greatest players in the world will convene in South Africa at the World Cup. But only 10 of them, thanks to their club wage and variety of endorsements, can be the best paid in the competition...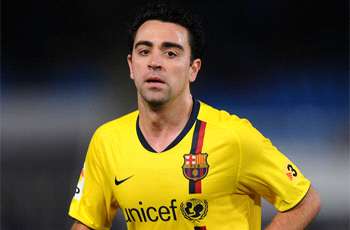 10. Xavi
Barcelona & Spain
$12.4m
per annum
The low-key, high-class midfield maestro earns a solid basic wage in the region of $9.5m per year ($183,000pw), topped up with the obligatory collection of endorsements and bonuses. Which, if you play for Barcelona, you tend to get a lot of. But rumours that he is fined for every misplaced pass he makes, encouraging his high completion rate, are apparently untrue.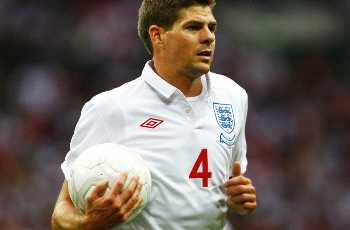 9. Steven Gerrard
Liverpool & England
$13.1m
Loyalty has its rewards, and Gerrard has earned handsomely through remaining faithful to his boyhood club. Endorsements built on that clean-cut image boost his overall earnings — that night-club brawl seems to be long forgotten — but will more failure with England in the summer see him fancy a (lucrative) summer move to Real Madrid?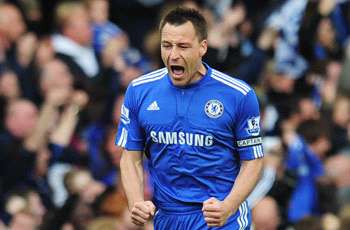 8. John Terry
Chelsea & England
$14.6m

JT's many endorsements help him to this list, but they've dried up pretty quickly after his recent well-documented ... transgressions. But he still picks up a hefty wage packet at the end of every week from the Blues (reportedly around $263,000), a sum increased only last summer as a reward for seriously entertaining Manchester City's oil wealth. Football truly is a generous game.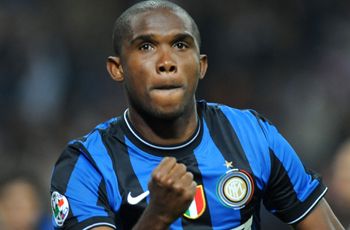 7. Samuel Eto'o
Inter & Cameroon
$18.1m
Of all the people laughing at Zlatan Ibrahimovic this summer, Eto'o might be laughing the loudest — and longest. He isn't quite as well paid as the Swede with whom he swapped clubs last summer, but he has a Champions League title and World Cup appearance to celebrate a year later. Ibra has neither.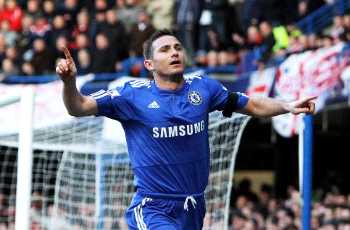 6. Frank Lampard
Chelsea & England
$18.7m

At the ripe old age of 32, Lampard is still pulling in the big bucks — with little sign of slowing down any time soon. Pepsi and Adidas give him some walking-around money, but it is on the pitch he really earns his corn. Trophies on his shelf and a trophy girlfriend on his arm (except, in a twist on the normal scenario, one with a very successful and respectable career of her own) you could say the East End lad has done good.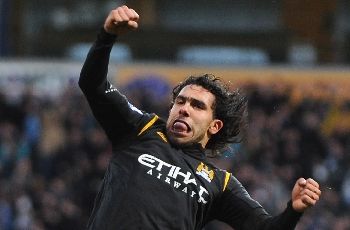 5. Carlos Tevez
Manchester City & Argentina
$20.2m
Tall, dark, handsome — unfortunately Tevez only ticks one of those boxes. But what he lacks on paper he makes up for, well, in paper. Not the first recipient of City's recently-found largesse, he has certainly been the biggest benefactor to date. He may be looked down on when his international team-mates discuss the Champions League over the next few weeks, but he'll be one of the clear king-pins when it comes to the poker games.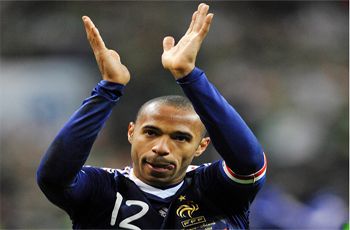 4. Thierry Henry
Barcelona & France
$23.5m
Renault Clio adverts evidently pay very well these days. Henry is reportedly on his last legs at Camp Nou (almost literally), with his lucrative contract set to be offloaded in the summer, and will likely be consigned to a bench role in South Africa. But for now, his bank account still screams Va Va Voom. US of A, here he comes.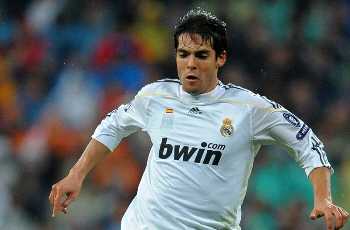 3. Kaka
Real Madrid & Brazil
$24.7m
He may belong to Jesus, but Kaka's money is all his own — except, that is, when he donates huge chunks of it to deserving causes. The Brazilian has never opted to fully capitalise on his marketing potential, but earns great money for doing the thing he does best — playing football. The world's most expensive player for almost a week, he is still firmly among its highest paid.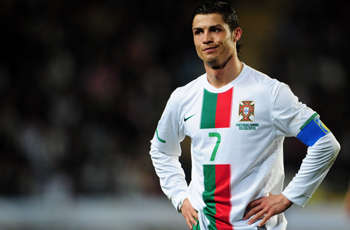 2. Cristiano Ronaldo
Real Madrid & Portugal
$39.4m
Perma-tans need constant re-application, and you'd be amazing how quickly package-hugging briefs wear out. Fortunately for 'CR9', he earns more than enough from his day job, let alone his endorsements, to keep himself in both — and even has money left over to apply copious amounts of wet-look hair gel. Earning near £200,000-a-week before his Nike-led sponsorship deals, his virtually limitless marketing potential will only see his value grow over the coming years. Watch out, David Beckham.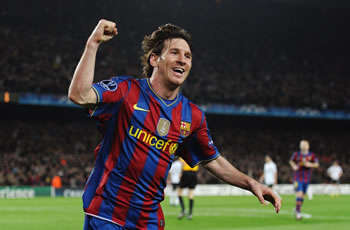 1. Lionel Messi
Barcelona & Argentina
$43.3m
Like Danny Devito in the early 90s, Messi may be small but he's still going to cost you a lot of money. With David Beckham out injured, the stage was left clear for young Leo to be the highest-paid player on show in South Africa — and not just the best. The Ballon d'Or winner has recently signed a mammoth contract extension at Barca, reportedly pushing his weekly pay beyond the $292,000pw mark, and he is heavily sought after when it comes to endorsing anything from boots (Adidas) to video games (Pro Evo). Guapa.
Not heading to South Africa are the majestic Ronaldinho, whose renaisscance hasn't won over his long-time detractor, Brazil boss Dunga. Also, the injured David Beckham and Sweden's finest, Zlatan Ibrahimovic, would certainly be placed very high on this list, had his country qualified for the tournament.
And how some stars from other sports compare...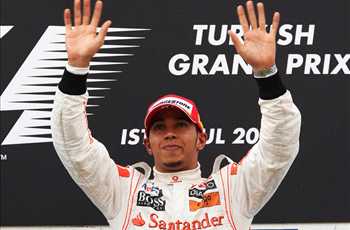 Lewis Hamilton
Formula 1 - McLaren Mercedes
$32m
The young British superstar is getting it done on the track and off it. After signing a lucrative contract with McLaren that reportedly hands him nearly £20m a year (around $556,000pw, fact fans), Hamilton is also a marketing sensation — pulling in big money to endorse and advertise for the likes of Santander and Vodafone. And at just 25, he's got many more years ahead of him. He's no Cristiano or Leo, but he's not far off. Oh, and he's dating Pussycat Dolls front woman, Nicole Scherzinger. Not bad.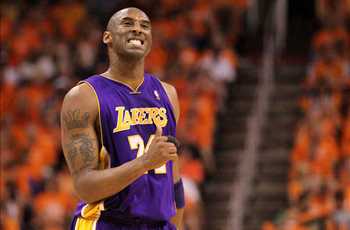 Kobe Bryant
NBA - LA Lakers
$45m
Grinding on in search of Michael Jordan's record six NBA titles, Bryant can at least say he is the top earner in the game today (or at least until LeBron James signs a new deal this summer). He takes home a comfortable salary from his sporting employers, but adds to that significantly in endorsement deals — particularly with Nike. Football, generous as it is, can't quite match basketball buck for buck.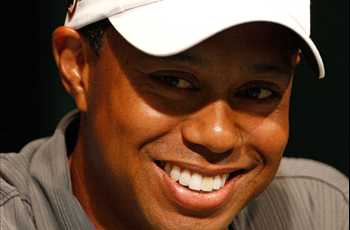 Tiger Woods
Golf
$110m

Another Nike athlete, Woods makes more money off the course than he ever could in prize money. Averaging around $10.3m a year in tour earnings (when fit), Woods picks up the majority of the money that makes him the highest paid athlete in the world from the mighty Swoosh, appearance fees, and advertising deals with a myriad of diverse companies.
But many of those have ditched the world No.1 after the scandal surrounding his private life — with his estranged wife also reportedly looking to divorce him and take nearly $731m of his fortune.
His topping of the rich list sends a strong message regarding the power of sponsors. Golf, having so much less appeal than football, still has the richest demographic of fans and spectators — your doctors, your lawyers, and your other athletes when they're on holiday from their full-time sport — which means it is a haven for advertisers.
And Tiger, at the top of the tree, is thus out in front despite the shattering of his public image and that dreadfully cringe-worthy public apology. He may have 14 majors, but he won't ever have the chance to win a World Cup, will he?
NB: Totals are based on earnings before tax, and based on the figures earned in wages and endorsements most commonly cited. Footballers' earnings taken from France Football's latest list, other sportsmen from Forbes' annual countdown.

The 2010 World Cup is fast approaching, so keep up to date with all the news at Goal.com's World Cup homepage and join Goal.com USA's Facebook fan page!