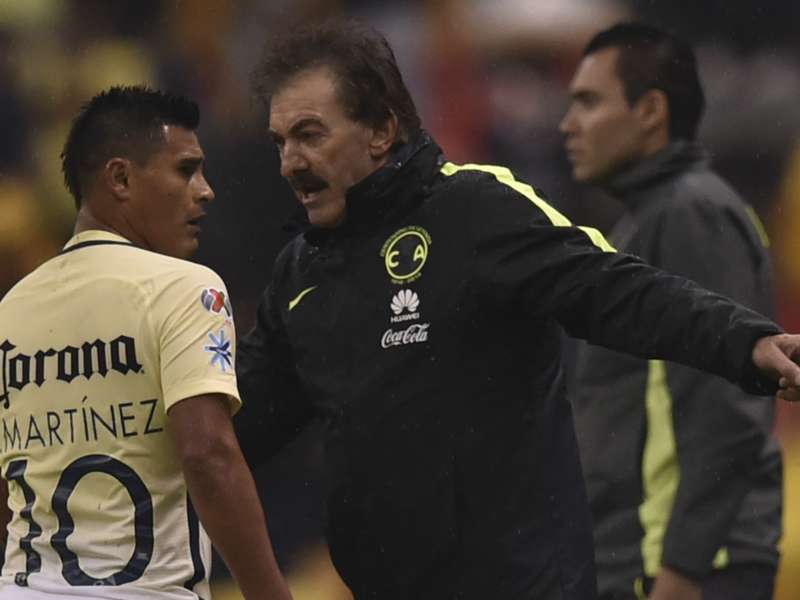 This week Club America celebrated its 100th anniversary. The Mexico City club has won more titles than any other Mexican team since it was founded Oct. 12, 1916 and is still among the powers in the league. So why did the celebrations during the week have a metaphorical cloud hanging over them? Because the belief surrounding the club is that this year must produce a title.
There's precedent for this idea. Hated rival Chivas, the Guadalajara-based side that with 11 has just one fewer titles than America, won the league in their 100th year, as did current champion Pachuca in 2001. But it also seems arbitrary. The standard for America is always to win the title. That's what happens when you're one of the league's grandes. America has done that a dozen times in the professional era.
"It's an honor to be in this generation that sees the club turn 100, but it's also a big commitment because we have important challenges and goals to achieve," sporting director Ricardo Pelaez said at the club's celebration Wednesday. "The bar today is very high because we're the winningest team in Mexican soccer history, and we shouldn't fall from there in the next 100 years."
Now, with league-leading Club Tijuana coming to the Azteca this weekend, the pressure is on for America to make sure Chivas doesn't tie that mark. It's pressure that, no matter what players say, seems to be tightening up those around the team. America has a lot of talent in its current iteration, but it's yet to come together into a real threat since the previous Apertura when it nearly fought back from a 3-0 first-leg deficit against Pumas in the semifinals of the Liguilla.
There already has been one casualty of the festivities. Former manager Ignacio "Nacho" Ambriz was replaced by Ricardo La Volpe — with the real question why Ambriz was tossed into this cauldron to begin with after unsatisfying ends to the previous two campaigns. La Volpe isn't a man to be cowed by pressure, and he's been around long enough to deal with anything that gets thrown at him, even if that means him being shown the door. A lopsided home defeat to rival Chivas was one of the strikes against Ambriz, but this weekend's game also creates an interesting situation.
Current Tijuana manager Miguel Herrera won a title with America before leaving to take over the Mexico national team and is still beloved in the capital. He takes many of his tactics from La Volpe, with both men favoring a 5-3-2 with wingbacks when they have the personnel. La Volpe is yet to settle into a lineup since taking the job, using different formations and lineups.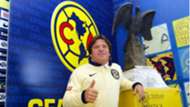 Even if America is able to ride the support in the Estadio Azteca to a victory over the Xolos on Saturday, Las Aguilas still aren't title favorites. Tijuana has looked impressive, as have Tigres, while reigning champion Pachuca and even Chivas have all been more convincing than America. The thought of winning a title is still a present one, and very possible with the playoff system. La Volpe may be hitting his stride by that time, and we've seen less-talented teams get hot and end their campaigns in glory.
But the fact that this pressure exists is a bit odd. A title in the 100th year would be a nice story, but is it really better than making some decisions with an eye toward the future? Why is a title in year 100 more valuable than one in year 101 or 102? America's slogan has been 100 years of greatness, and there's no denying this is a great club. But it's not a great decision from the club's directors and the fans and media that wield influence with the club to put this premium on a trophy this season.