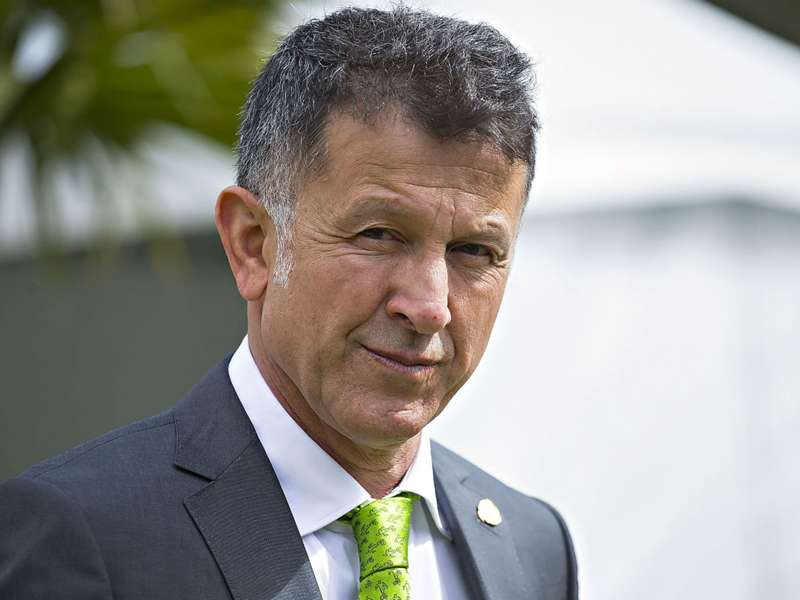 Mexican federation officials unveiled their goals for 2016 Tuesday, sharing a number of ambitious goals at all levels.
The goals should be lofty. Mexico is a regional power. Its current status as the best men's team in CONCACAF, both at the senior and youth levels, can't be doubted. Just look at last year. Mexico won the Gold Cup and topped the United States in the CONCACAF Cup a few months later. The U-23 team won the CONCACAF Championship and the Olympic spot that came with it. The U-20 side disappointed in New Zealand, but still has many players who can make a difference this summer in Brazil.
The goals, while ambitious, also do a good job leaving room for the managers and teams to fall short of ultimate prizes without worrying about getting the ax. Mexico is the reigning gold medalist, and the federation would love for the team to repeat. But telling a team and a manager that the only acceptable result is the top prize is setting them up for failure. The goal for the U-23s (plus the three overage players they select) is to medal. That gives coach Raul "Potro" Gutierrez a tough target to hit, while also seeming to be achievable.
"Obviously we go with the dream and objective of winning the gold, but like I said, Brazil, who is a world power, is going to be there and so are other national teams that are going to fight for the gold," Santiago Banos, the national teams sporting director, said at the news conference. "The idea is to go in with the feeling of wanting to win the gold medal, but we think if you come back from a tournament like an Olympics with a medal, you've had an extraordinary tournament."
The senior team also has a manageable but difficult target. Being a seeded team will help, but after Mexico's insipid showing at last year's Copa America, there will be doubts about whether the full team will be able to lodge a top-three finish. Getting through this round of World Cup qualification without a defeat will be easier. El Tri are in much better form than group-mates Honduras, El Salvador or Canada. Still, a road defeat in the fourth round isn't unheard of.
Así los objetivos de las Selecciones Nacionales para el 2016 https://t.co/yILlRTdYvR pic.twitter.com/DgWVcL3xLT

— MedioTiempo (@mediotiempo) January 26, 2016
Juan Carlos Osorio is still getting the hang of being a national team manager, though the results have been impressive so far. The Colombian spoke Tuesday and seemed comfortable with what he's being asked to do.
The manager said there's no blacklist for players, and Alan Pulido or any other player who is eligible could be called to the team. That won't include Giovani dos Santos for February's friendly against Senegal, but the LA Galaxy star should reintegrate with the team some time this year.
Meanwhile, the women's team will be expected only to qualify for Brazil. Perhaps if the team does make that tournament, Mexico can take a look at bettering that team and starting to fight for more on that side of the game. There are thousands of women and girls playing soccer in Mexico, but a lack of organization is keeping those national teams from reaching their potential.
All in all, the goals Mexico's federation has put forward are reasonable but achievable. Reason isn't something the FMF always has in abundance, but fans should hold the federation to its word and hope for another sterling year for Mexican soccer with the understanding that no national team can put together a perfect year on all fronts.
The managers have their targets. That should alleviate some of the incredible pressure that can come with coaching a national team in a country obsessed with soccer. There's no doubt success is required, but there's also room for error. That, more than demanding perfection, should set the up the country for a historic year.