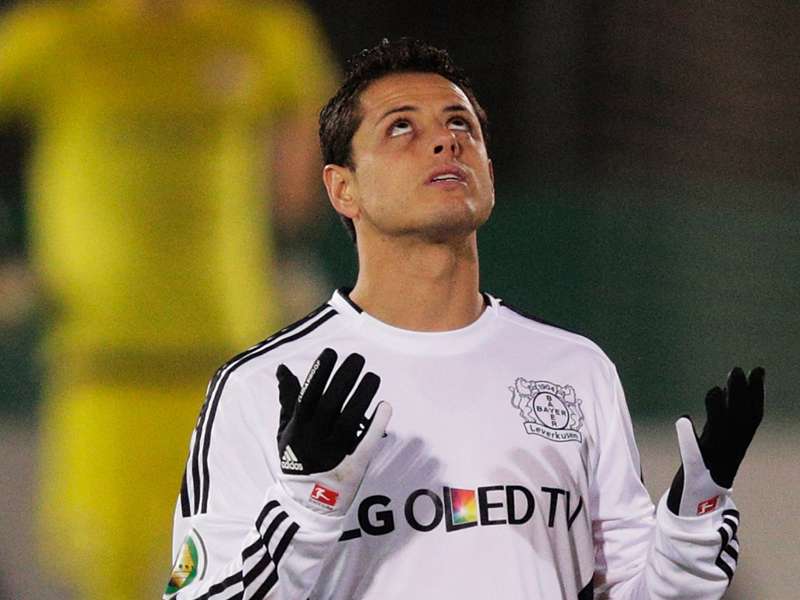 ---

EXCLUSIVE
---
ORLANDO, Fla. — As the sun beamed down on Bayer Leverkusen's training session a stone's throw from Disney World, Leverkusen CEO Michael Schade enjoyed a good laugh thinking about the fact that a team could think Javier "Chicharito" Hernandez wasn't good enough.
Cast aside by Manchester United last summer, Chicharito has been one of the signings of the European season, earning back-to-back Bundesliga Player of the Year awards and scoring goals in bunches while his former club struggles to do the same.
"Mr. Van Gaal did not know that (Chicharito) is a good player," Schade told Goal USA with a laugh. "That's what I read in the English newspapers. They are criticizing his former coach, Louis van Gaal, very much because he didn't recognize what kind of talent this was. To be honest, Manchester would need a striker like him for the time being, but we're happy to have him."
Happy is an understatement in describing how Schade and Leverkusen feel about a player who has exceeded all possible expectations since making his move to the Bundesliga. Chicharito has not only been a revelation on the field, but his considerable marketing power has also skyrocketed to new levels. Leverkusen has been the beneficiary, as evidenced by the hordes of Mexico fans who have followed the German club since its arrival in Florida for a winter training camp and two exhibition matches in the Florida Cup.
"We had an example that was similar to this. We had a player from South Korea, Heung-Min Son, and he was a hero in his home country as well," Schade said. "We visited Korea and were surprised how many people came to see him."
"If you have a player that is a national hero you can use that for marketing activities, but first of all you decide to buy a player because he's a good player and can help the team," he continued. "Chicharito is both. He's a very good player, and on the other side he's kind of an idol in this part of the world."
Chicharito's popularity and his blistering form have helped raise Leverkusen's profile around the world, and especially in North America. So much so that signing Chicharito is in the running for best transfer of the European season, which isn't too bad for a move that few could have seen coming back when it happened.
"I think it was a big surprise for many football fans all over the word that he decided to go to Leverkusen, because he's played at (Real) Madrid and Manchester (United)," Schade said. "We are a top team, a European top team, but not belonging to the first five. Nevertheless, we were convinced that he could help us to fulfill our objectives and that's what he did.
"He's scored nearly every game. He's very successful and very popular, so we have the ideal combination between success on the pitch and also success in merchandising and marketing activities, because he's so well known and so popular in Latin America, and here in North America."
Chicharito's form has not only left Manchester United looking foolish for selling him, it also has begun to generate rumors of interest in Chicharito on the transfer market. As much interest as there may be, Leverkusen isn't exactly in a hurry to deal their best player.
"I always get some offers concerning our players," Schade said. "I always say that one day when I don't get phone calls I'll think about the quality of our team. If international top teams like Manchester, Barcelona or Munich are interested in our players, our managers, our coaches, then we are on a high level of quality. If we don't get those calls, then we're not at that level."
As for whether he's considering selling Chicharito, Schade's message was clear.
"Absolutely not."