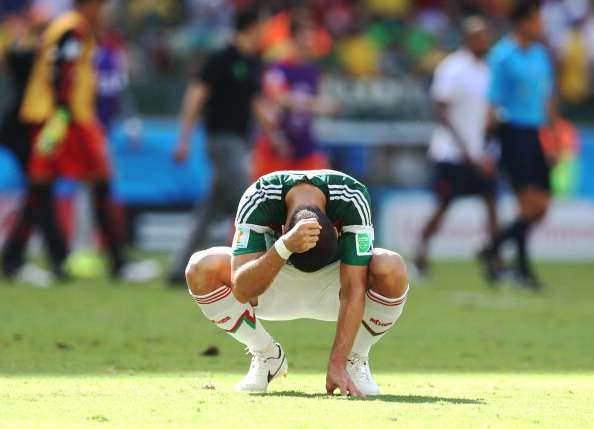 Javier "Chicharito" Hernandez left Mexico's friendly against Honduras in the 41st minute with what appeared to be a shoulder injury.
The forward was trying to hold off los Catracho's Brayan Beckeles, but contact from the right back sent Chicharito to the ground. He tried to grab the ball as he broke his fall but landed awkwardly and came up holding his right shoulder.
Chicharito gestured to the medical staff and, after a brief examination, was replaced by Oribe Peralta up top.
ESPN is reporting the injury to be a fractured collarbone, which would likely see the star forward miss the entire CONCACAF Gold Cup.
The friendly in Houston against Honduras, which was scoreless at halftime, is Mexico's final preparation match for the Gold Cup. El Tri starts its campaign July 9 against Cuba.