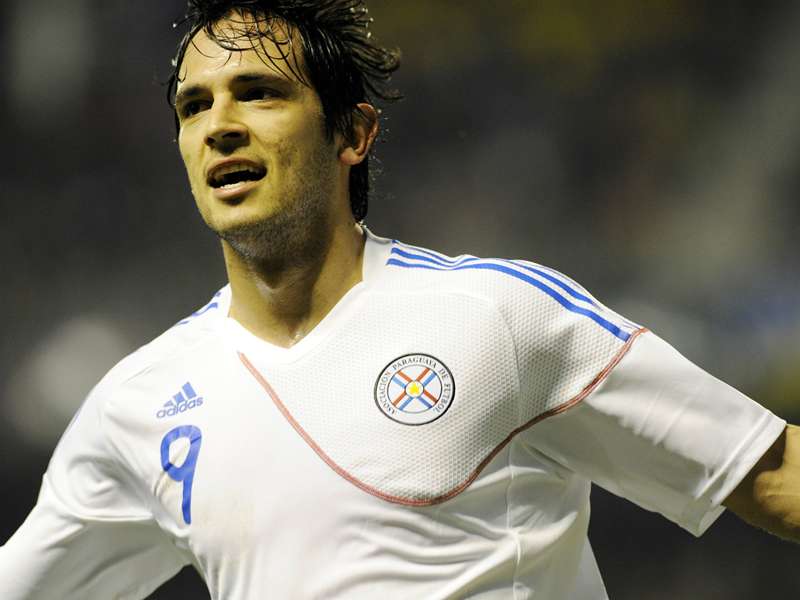 Cruz Azul's Roque Santa Cruz gets paid more than Queretaro's Ronaldinho, according to an article in Forbes Mexico naming the Liga MX's top 10 highest paid players.

Santa Cruz joined Cruz Azul from La Liga's Malaga in December and earns $2.6 million, according to the article, slightly above Mexico international and Club America striker Oribe Peralta, who makes $2.5 million.

Brazilian star Ronaldinho is only tied for third on $1.8 million, the same amount Club America's Colombian forward Darwin Quintero reportedly rakes in after a winter move from Santos.

As well as the Club America duo, Cruz Azul has two names on the list, with goalkeeper Jesus Corona in sixth place.
Perhaps surprisingly, the other club with two players inside the Liga MX's top 10 is relegation-threatened Chivas. The Guadalajara club reportedly pays Angel Reyna $1.7 million and Marco Fabian $1.5 million.

At least 20 players make at least $1 million per year, according to the article.

The sums involved pale in comparison compared to the highest earners in MLS, where Michael Bradley makes $6 million per year, Tim Cahill earned $3.5 million and Kaka will be pocketing a cool $6.66 million, according to information from the MLS Players Union.

The list in full:

1. Santa Cruz (Cruz Azul) – $2.6 million
2. Oribe Peralta (Club America) – $2.5 million
3. Darwin Quintero (Club America) – $1.8 million
4. Ronaldinho (Queretaro) – $1.8 million
5. Angel Reyna (Chivas) – $1.7 million
6. Jesus Corona (Cruz Azul) – $1.5 million
7. Marco Fabian (Chivas) – $1.5 million
8. Paulo da Silva (Toluca) – $1.2 million
9. Dorlan Pabon (Monterrey) – $1.2 million
10. Mauro Boselli (Leon) – $1.1 million