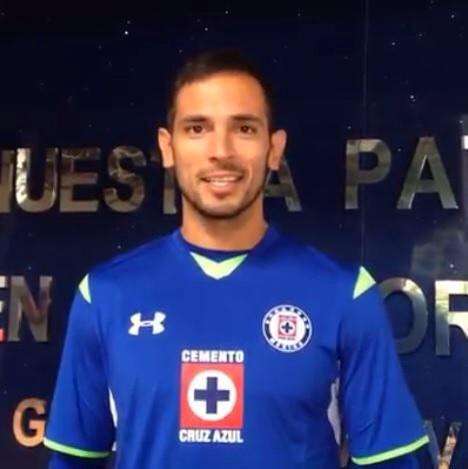 A total of $49 million USD was spent by Liga MX clubs on international transfers in the past window,
according to FIFA data
. That slots the league above Serie A and Ligue 1 and below only the Bundesliga, La Liga and the Premier League.
In 2011, Liga MX sides spent just $5.8 million on international transfers in the January window, rising to $6.2 million in 2012, $14.4 in 2013 and $18.8 in 2014.
The rise hasn't seen players like Cristiano Ronaldo and Lionel Messi flock to play in Mexico just yet, but it is significant and the totals may come as a shock to the outsider to the Mexican game.
Certainly, the caveat of the Liga MX's split Apertura and Clausura season needs to be taken into account. Clubs are planning in the winter window for a brand new Clausura season, instead of simply adding one or two players for a mid-season boost like leagues and teams in Europe.
The biggest trend recently in the Mexican game regarding international transfers has been players coming in from South America.
A total of 123 players moved from CONMEBOL clubs to Mexico in 2014, compared to 108 in 2013,
according to FIFA's 2015 Global Transfer Market Report
.
In this last window, some of major incoming players from South America were:
Miguel Samudio - Cruzeiro to Club America
Walter Kannemann - San Lorenzo to Atlas
Silvio Romero - Lanus to Chiapas
Carlos Lizarazo – Deportivo Cali to Cruz Azul
Edwin Cardona – Atletico Nacional to Monterrey
Alexander Mejia – Atletico Nacional to Monterrey
Yimmi Chara – Deportes Tolima to Monterrey
German Cano – Independiente de Medellin to Pachuca
Tiago Volpi – Fluminense to Queretaro
Agustin Marchesin – Lanus to Santos Laguna
Rafael Sobis – Fluminese to Tigres
They might not be household names just yet, but that is a significant amount of talent and you can be sure European clubs were and still are keeping an eye of many of them.
Increasingly, Liga MX sporting directors head south in the offseason to scout talent to bring north. The players are attracted by the good wages and the common language.
One of the forces driving that search in South America has been the Liga MX opening up rules to naturalized Mexican citizens.
Due to a loophole of sorts in Mexico's immigration policy, people from Latin American countries, Spain and Portugal
are able to gain citizenship after just two years of living in Mexico
. The Liga MX used to demand naturalized players had featured for ten short tournaments (five years) as well as being citizens to qualify as a domestic player.
Now they just need the citizenship
.
That opens up squads to having many more than the allotted five foreign-born players. For example, Club America started with just three players born in Mexico last weekend in its 1-0 win over Tigres.
The other trend is Europe-based players moving to the Liga MX, although it is still in its infancy. Twenty-six moved from UEFA clubs to Mexico in 2014, up seven from the previous year, again according to the FIFA report.
The biggest name to do so in the last transfer window was Paraguayan Roque Santa Cruz, who ditched Europa League-chasing Malaga to head to Cruz Azul.
A lot was made about his advancing years – Santa Cruz is 33 – but he was a key figure for Malaga and has already shown that he is set to be a real asset for La Maquina.
Tigres were reportedly close to signing 28-year-old Uruguayan international Christian Stuani from Espanyol, which would've been a huge coup considering his form and status.
If you were to make a prediction, it would be that more players based in Europe will come onto Liga MX clubs' radar in the future.
But even those transfers from South America and Euroep were dwarfed by some of the internal Liga MX movement. Colombian Darwin Quintero moved from Santos Laguna to Club America for a reported 10 million USD-plus, while Chivas signed Isaac Brizuela for around 7 million USD from Toluca.
Las Aguilas,
according to a report in El Economista
, spent a total of $20.5 million in the past transfer window, putting it in at number seven in the top spending clubs all over the world.
The money in the Mexican game is clearly there. What is now lacking is an injection of legitimacy that success on the international stage – Club World Cup, Copa Libertadores – would give it.