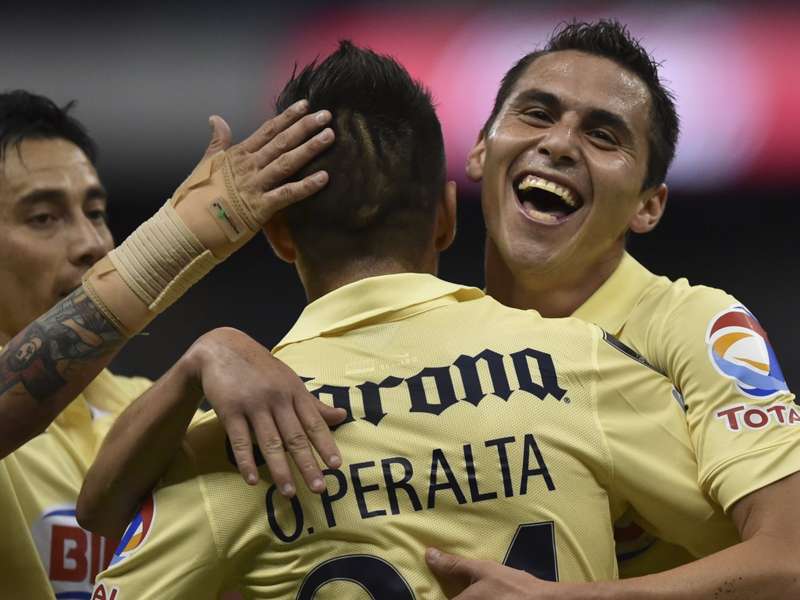 Club America is the most hated team in Mexico, the principal protagonist in the story of Mexican football, and now the country's most successful club.
America and americanismo screams grandness and the full Estadio Azteca provided a perfect backdrop for title number 12 on Sunday, which saw Los Aguilas overtake Chivas and earn bragging rights.
The 3-0 result was emphatic in the end, even if for three-quarters of the final series against Tigres it was difficult to pick the winner.
Coach Antonio Mohamed etched his name into the history of the club, but has had major problems with the club's ownership and will go to Argentina on Monday as a free agent. He's said he will listen to offers, of which there will be no shortage, and he can feel justifiably aggrieved at his treatment and the way he seems to have been cast aside.
But while the victory tasted sweet for Mohamed and he deserves praise for taking over from Miguel Herrera and winning a championship less than a year later, America seems set to continue winning without him.
Gustavo Matosas is believed to be the incoming coach. He turned Leon from a second division outfit into the bicampeon while at the same time making his side the best team to watch in the Liga MX. It is a mouthwatering prospect.
If the rumors that Darwin Quintero and Dario Benedetto have already signed are correct, Matosas will have an attacking arsenal at his disposal that will be the envy of the whole league.
The other take from recent signings is that cash is not an issue for America. The club appears to now be able to do what Bayern Munich does in Germany and take the best players from rival clubs. In combination with a youth system that can now be regarded as one of the best in Mexico, America's future looks particularly bright.
The relative parity in the Liga MX and the playoff system means that the best team does not necessarily win. That said, Las Aguilas celebrate their centennial in 2016 and with Chivas a mess and fighting against relegation, there is no reason to believe they won't be the top team in Mexico well into the second century of the club's existence.