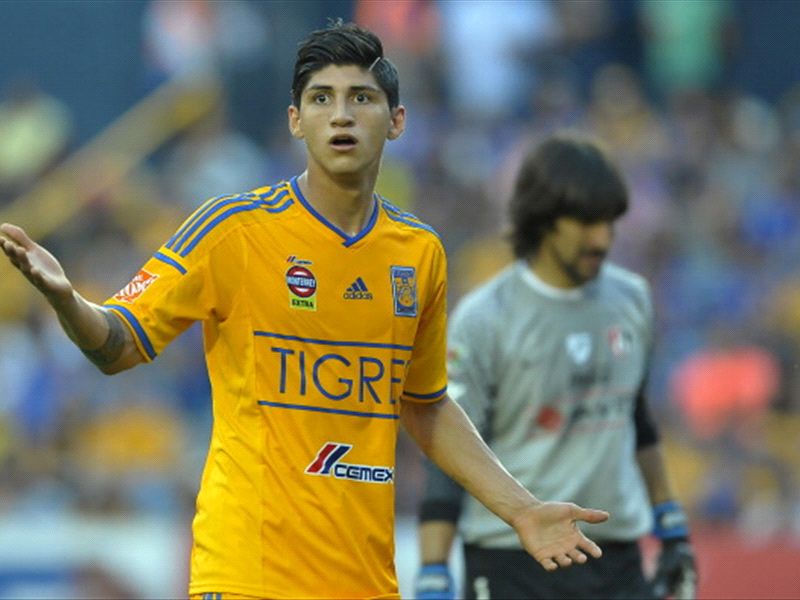 The contractual dispute between Alan Pulido and Tigres is set to continue, with the player maintaining he is a free agent and the club standing firm in its belief that the striker has a contract.

That was the result of the less than fruitful meeting between the two parties on Tuesday at the Mexican federation's "Conciliation and Resolution of Controversies Commission."
"I know that here the 'Gentlemen's Pact' exists, but I'm fighting for something just," Pulido told the press afterwards in Mexico City. "I'm defending my own rights and I'm very sure that my contract ended in 2014, (and that) my status is a free agent."
MORE: Alex Morgan upset at 159-degree temps | Transfer photos
The saga has been going on since before the World Cup, but intensified when Pulido returned to training only to leave the city of Monterrey shortly afterwards and demanded Tigres release him, with foreign clubs – rumored to be Olympiakos and Standard Liege – circling.
The club is adamant that Mexico international Pulido has a contract until 2016 and should be in training with the rest of the team at present, while the player denies it, although he wouldn't be drawn on whether the document Tigres says it has is false.
Pulido indicated that he hopes his lawyers and Tigres can come to an agreement soon, but stressed he would take the issue as far as required to win the decision.