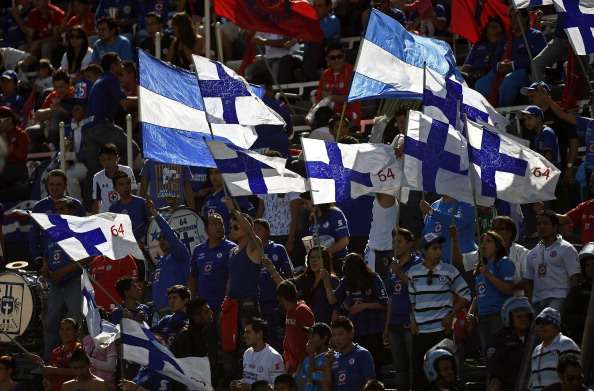 Liga MX sides as a whole received better average attendance over the 2013/14 split seasons than any other league outside Europe, according to a report by Brazilian sports marketing firm Pluri.

Germany's Bundesliga ranked highest with an average attendance of 41,173, followed by the Premier League (36,589), La Liga (26,867), Serie A (23,365) and then the Liga MX (22,939).

Mexico's first division actually slipped down a place in comparison to the two previous studies, falling below Serie A partly due to attendance in the Liga MX dropping from an initial high of 25,343 in the 2011/2012 season.

MORE: Beautiful fans in Brazil | Barcelona's new bright kits | Juve's jerseys

Argentine is the second-placed league in the study from outside of Europe in seventh, with MLS in ninth and China's Super League rounding out the top 10.

The average gate in the first round of matches of the Apertura 2014 was 24,662, with the Liga MX looking set to continue to publish such data on a regular basis.

The report (in Portuguese) suggested one of the reasons for Mexico's high position is partially due to the low prices of tickets compared to other leagues.