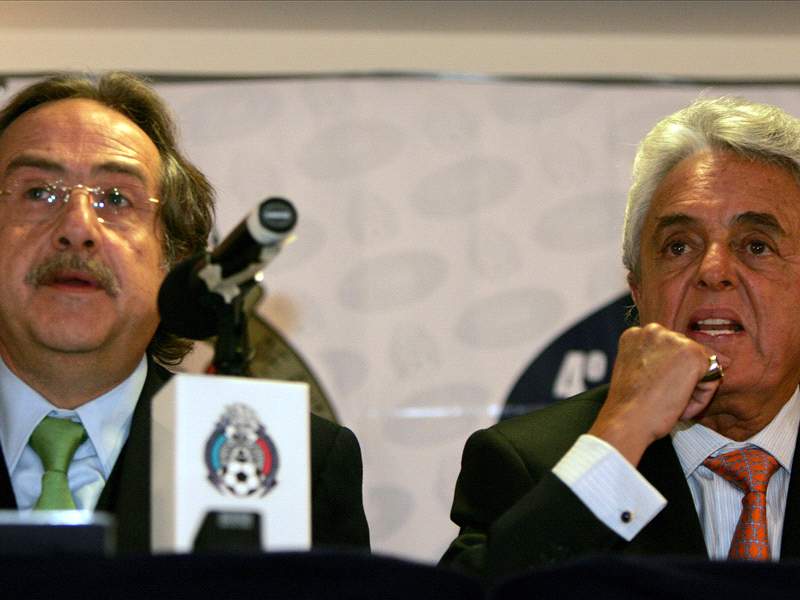 Monday's Liga MX owners' meeting was a step back in the development of the league.
Within minutes of the announcement that Jaguares had been sold to the just-relegated Queretaro and that La Piedad – promoted just last Saturday – and San Luis would also be sold and very likely moved, social networks lit up with fury.
Fans of the three clubs were incensed that next season they will no longer have a first division club and may have no professional club at all in their towns or cities.
If it cares about real, honest competition as one of the fundamentals of good sport, Liga MX needs to satisfactorily answer a few questions:
How can it be possible in a league that was reformatted just one year ago aiming to become more modern, better organized and produce more spectacular soccer games is reduced to such actions?


What was the point of focusing any attention on last season's relegation battle when the same Queretaro owner was intent on buying up and moving another franchise if his wasn't good enough to stay up?


Was the promotion playoff final between La Piedad and Neza a complete waste of time for fans and players - accepting that from a financial view the winner would be rewarded with a much bigger fee for selling the club - considering both clubs were seemingly already up for sale?
The questions need asking because the justification from Liga MX president Decio de Maria doesn't even begin to cover the gaping cracks.
"For some it will be interpreted as a lack of respect," he said. "For others it is the commitment to putting first division soccer in different markets."
Without wanting to over-react to that statement, where will this end? At what point would owners say 'no' to the buying and selling of clubs instead of using Liga MX small-print to justify sales? Shouldn't the league president be openly worried about the spate of international bad publicity at a time Mexican soccer is still riding on the wave of the Olympic gold medal?
First of all, Mexico is not the United States. While MLS continues its careful development in a country that hasn't traditionally been soccer-mad, Mexico has a groundswell of futbol culture from down in the south-east in Tuxtla Gutierrez up to the north-west in Tijuana and across to the north-east in Tampico.
It's reasonable to suggest in the United States that new franchises should be analyzed and selected manually, at least for now. But in Mexico, there is no need to be picking and choosing plazas (markets), it's about producing the most competitive teams possible and improving the quality of the league, wherever those teams are based. If that means La Piedad get promoted, then they deserve a shot, for both the fans and the players. Obviously, a more fluid relegation system would help, but the owners of first division clubs are unlikely to agree to that.
Flabbergasted San Luis owner Carlos Lopez Chargoy stated that he wanted to sell because the club hadn't received support from people in the local government, the fans and sponsors. Sorry, but that doesn't cut it. A good, long-term project for developing a team in San Luis would have no problem in attracting all of the above. In other words, there's no reason it couldn't be equivalent to a Leon – which is of a similar size.
The three changes showed the unpredictable, ugly side of Mexican soccer that the Liga MX was supposed to sweep away with new regulations and stricter controls on these kinds of things.
In the same Liga MX meeting, there was also a new rule to ban ownership of multiple clubs within five years. On the face of it, it is excellent news and should be applauded.
But the background is that Carlos Slim's company America Movil invested in a 30 percent stake in both Pachuca and Leon – which were previously ambiguously linked – in September 2012 and announced that Leon's home games would not be shown on either the TV Azteca or Televisa networks. That was a major blow and a threat to the hegemony and influence of the TV companies.
Now the latest twist is that TV Azteca and Televisa are seemingly trying to whittle their array of teams down to one (Televisa – America, TV Azteca – Morelia) in order to pass the resolution that multi-ownership should be banned from the Liga MX. It appears to be an attempt to stop Slim buying up yet more teams – with rumors indicating Chivas are on his radar – and deepening his influence in terms of controlling TV audiences.
It does get complicated, but, despite the alleged reasons, the outcome has to be a positive. We won't be forced to sit and watch a game between teams with the same owner, or at least not after five years.
Follow TOM MARSHALL on

or shoot him an

email