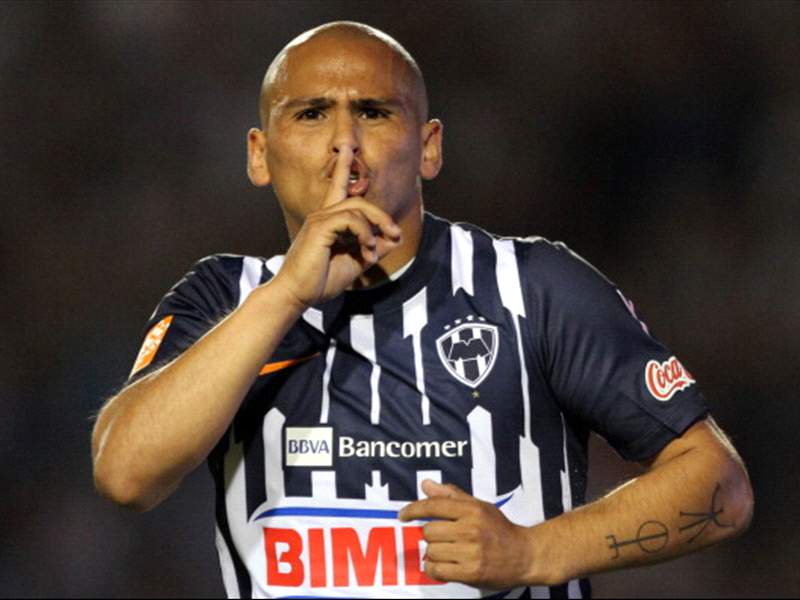 Forbes magazine has revealed the amounts of the ten top earners in the Liga MX, in a report filed in conjunction with Mexican newspaper El Universal. The list's podium is completely dominated by South American talent, with Monterrey's Humberto Suazo claiming the league's highest salary.
The Chilean striker makes $3 million according to the list, with Ecuador forward Christian Benitez of Club America in second place, making $2.7 million. Argentine midfielder Lucas Lobos of Tigres is not far behind with $2.2 million.
Oswaldo Sanchez is the league's top-ranked Mexican player, by way of his $2 million salary, blanketed by one of the Liga MX's most lucrative contracts ever after the former Chivas goalkeeper joined Santos Laguna in 2008.
Farther down the list, Cruz Azul's Christian Gimenez is joined by 37-year-old Toluca midfield maestro Antonio Naelson, best known as "Sinha". The Brazilian-born talent is a naturalized Mexican citizen and represented El Tri at the 2006 World Cup.
Finally, two members of Mexico's 2012 Olympic gold medal team are prominently displayed along the likes of Aldo de Nigris and Aquivaldo Mosquera. Cruz Azul's Jesus Corona and Chivas' Marco Fabian are also on the list, making $1.6 million and $1.5 million, respectively.
TOP TEN HIGHEST SALARIES IN THE LIGA MX
| | | |
| --- | --- | --- |
| PLAYER | TEAM | SALARY |
| Humberto Suazo | MTY | $3 mil |
| Christian Benítez | AME | $2.7 mil |
| Lucas Lobos | UANL | $2.2 mil |
| Oswaldo Sánchez | SAN | $2 mil |
| Christian Giménez | CAZ | $1.8 mil |
| Antonio Naelson | TOL | $1.7 mil |
| Jesús Corona | CAZ | $1.6 mil |
| Aldo de Nigris | MTY | $1.5 mil |
| Aquivaldo Mosquera | AME | $1.5 mil |
| Marco Fabián | CHI | $1.5 mil |