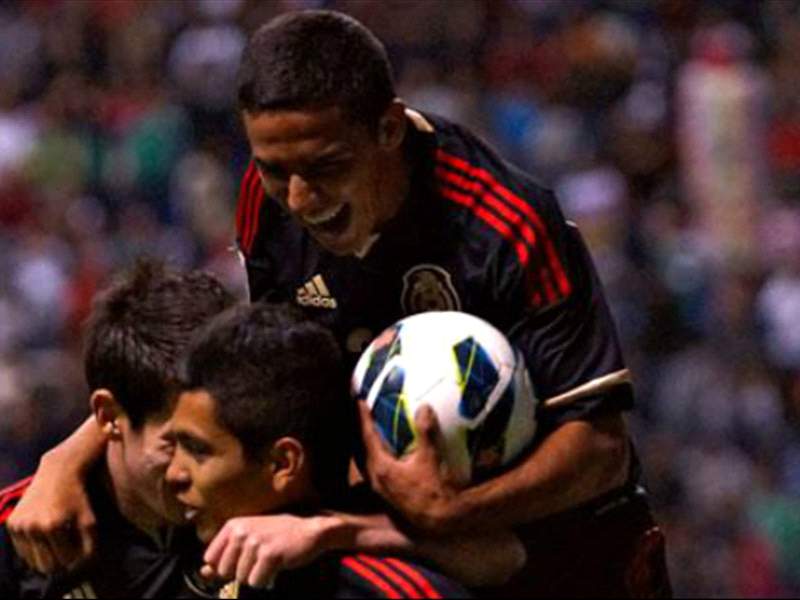 Mexico's Under-20 national team looked great in its CONCACAF championship opener on Tuesday night. Unfortunately for Sergio Almaguer his team, though, it's still going to be a rough road in Puebla.
That's not because the team isn't extraordinary – this squad has the talent and experience to win the 2013 U-20 World Cup in Turkey. Those high expectations are exactly what could cause trouble for El Tri's youth squad on its own soil. The home team is a prohibitive favorite not just to qualify for the World Cup, but also to expose everyone in its path as vastly inferior.
That's where things can get complicated. In soccer, putting the two before the one can get teams into deep problems. Expecting goleadas every time out heaps undue pressure on a squad that in the end needs just to qualify. Playing at home may, in fact, only make matters worse.
In the end, the pressure and expectations that the Mexican federation and fans choose to heap on El Tri are a net positive, helping to forge experienced pros with the wherewithal to get the job done under the tightest of circumstances.
Again, this is a great team, equipped to deal with the expectations. The U20s were expected to rout Curacao - and won comfortably 3-0 -- and will be expected do the same against a limited El Salvador team. The trap awaits in the quarterfinal, where either a game Panama side or an athletic Jamaican squad awaits for a one-off match that will determine a bid to the U-20 World Cup.
Either one of those teams could give El Tri a game on any given night. If this team has a vulnerable spot, it's probably size and strength, suggesting that Jamaica could exploit and make for a particularly troublesome opponent.
Panama, on the other hand, is a team that has qualified for several youth World Cups in a row and whose football is improving in leaps and bounds. What could be better than a win over Mexico as a signature victory for the country's youth program?
Either opponent will make a tough foe on Wednesday. It's a task that Almaguer and his squad are definitely up for, but not one to be overlooked. The recent full team near disaster at Estadio Azteca against Jamaica should serve as proof that even mighty Mexico is vulnerable on certain occasions against certain opponents.
But the pressure doesn't end there for this young team. In the vein of the FMF's remarkable goal-setting policy, the goal for this team seems to be nothing less that a world championship. Setting high goals is a great idea, and has worked out very well for the FMF to this point. But it doesn't leave much room for a downside should things not go quite as planned.
This is a highly talented generation. Marco Bueno, Jesus Corona, Antonio Briseno, and many others figure to be a part of the national team setup in short order. Those players are now feeling the pressure that goes with being part of an important Mexican national team, and that's also good, to the extent that it will help the players focus on the task at hand in defeating their quarterfinal opponent.
El Tri's talented U-20s just need to be aware of the trap-in-waiting at the quarterfinal phase.
Follow BRENT LATHAM on