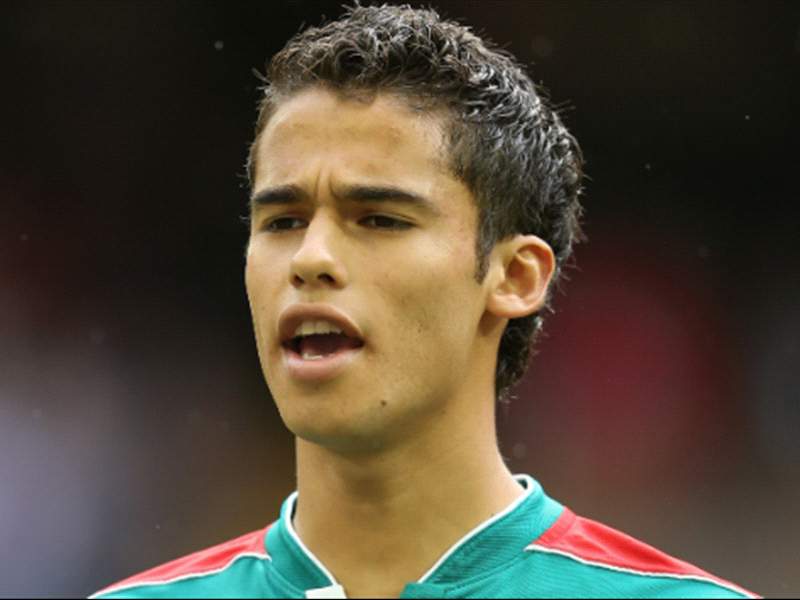 There's little doubt Mexico will play more important games this year than Wednesday's friendly against a Denmark B team in Arizona.
With World Cup qualifiers, the Gold Cup and the Confederations Cup to come, 2013 promises to be a halcyon year for El Tri. The aim will be that in 12 months Mexico moves from being considered outsiders at World Cup 2014 to a feared foe that the bigger teams will be desperate to avoid in Brazil.
But all that is to come. Wednesday's friendly at the University of Phoenix Stadium is the first national team game of the calendar year and while not the most glamorous start, it will be an important indicator as to coach Jose Manuel "Chepo" de la Torre's plans moving on to bigger occasions.
What follows are five issues to look out for.
Players with points to prove
With no European-based players present, the 21-man squad to face Denmark is made up of a number of domestic players yet to establish themselves for the national team. They'll be desperate to use the Denmark game to impress.
America's Jesus Molina has started the season in fine form, while 32-year-old Fernando Arce has justified his first call under De la Torre through the consistency and inspirational drive he showed in Tijuana's championship run. Both provide something a little different in the center of the field.
But the player to watch in that position is Hector Herrera, who only has 22 minutes so far with El Tri. With a move to Porto all but official, Herrera has the chance against Denmark to prove why many consider him to be the outstanding long-term central midfield option for El Mexico.
Of the other players, Jaguares' Edgar Andrade looks more likely to feature in the Gold Cup, but a big performance on Wednesday and the fact Carlos Vela isn't interested in playing at the moment could change that.
With no Giovani Dos Santos, Marco Fabian will want to shine in front of European opposition. Many of Mexico's forwards, like Fabian, are versatile and the Chivas playmaker is looking to make the jump from fringe player to first team regular.
Then there are the cases of goalkeeper Cirilo Saucedo and striker Raul Jimenez, but we'll get to those a little later.
Formation
Will Chepo play a 4-4-2, 4-2-3-1 or something new? The coach experimented with a 4-4-2 at the end of last year, seemingly to try and incorporate both Javier Hernandez and Oribe Peralta.
With Hernandez not in this squad, Peralta looks set to start, but whether it is alongside a striker (Aldo de Nigris, Jimenez) or on his own with Fabian or Angel Reyna tucked in behind should give us an indication of Chepo's plans moving towards that first World Cup qualifier against Jamaica on Feb. 6.
Last chance for Angel Reyna?
For many, the inclusion of the Pachuca forward was a surprise, considering he's started only two of his club team's games this season and hasn't been in the best of form. But the 28-year-old, who has a history of falling out with people, is a regular in the Mexico squad under Chepo. Whether that continues to be the case much longer depends on Reyna not only improving for Pachuca, but also how he conducts himself on and off the field when with the Mexico squad.
Goalkeeping situation
Although Jesus Corona and Guillermo Ochoa are engaged in an increasingly private battle for the number one jersey, the contest for the third spot is a fascinating and open race.
An already murky issue got even murkier when the name Cirilo Saucedo appeared on the squad list for the game against Denmark.
The Tijuana shot-stopper has not tired of stating his desire to play for El Tri in interviews, but was seemingly behind Alfredo Talavera and Jonathan Orozco in the coach's thoughts.
Luis Michel, Enrique Palos and Moises Munoz will all feel that they too deserve a chance, but against Denmark, Saucedo could get his chance to plead his case.
The rise of the youngsters
The Olympics last summer accelerated the development of the next generation of young and talented Mexican players. The pace of their integration into the full national team is an issue De la Torre is currently navigating.
The squad for the Denmark game includes 10 London gold medal winners and highlights a couple of potential generational changes within the squad.
Francisco "Maza" Rodriguez plays alongside Porto-bound Diego Reyes at Club America, but at national team level, the pair are likely to be in confrontation for a spot in the starting 11. How Chepo uses 20-year-old Reyes against Denmark will give some clues as to how quickly he is going to be part of the starting team.
Up front, Jimenez has started the season well at America, while Aldo de Nigris has been patchy for Monterrey. It's a position where Mexico is a little short behind Chicharito and Peralta. Jimenez will be hoping to fill that void in coming years, but his first task is to usurp De Nigris.

Follow TOM MARSHALL on

or shoot him an

email