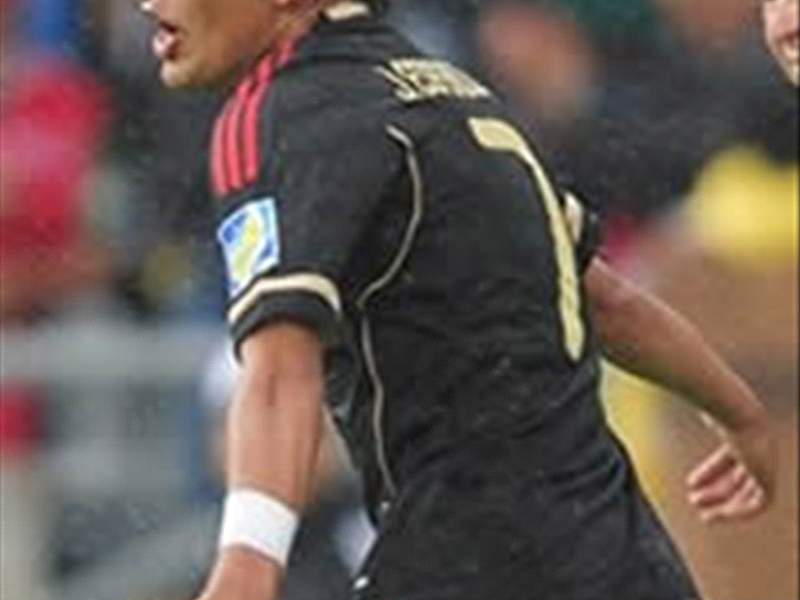 While watching Tuesday night's "showdown" in Nicaragua between Tigres and Nicaraguan side Real Estelí, I spent much of the evening debating whether Tigres' strategy in the CONCACAF Champions League was:
A) a daring and useful attempt to get younger players some time, or
B) an affront to the dignity of everyone involved.
After much flip-flopping and hand wringing, I settled on the first. More or less.
U-17 World Champion Jorge Espericueta's 90th minute game-tying goal on his pro debut finally clinched it for me. But it was a close call.
Of course full credit goes to the Nicaraguans, who played a worthy match. But losing a game to a Nicaraguan club is not exactly something that any Mexican top flight team would hope to do under any circumstances.
Tigres, however, nearly managed it. And it would have probably put paid to their ambitions in the CCL, a lot earlier than they would have liked. With a sloppy tie at Alajuelense also on their resume, an away loss would have given the Costa Rican side a lot of leeway towards winning the group when they visit Mexico next month.
On top of the Copa Libertadores fiasco earlier this year, when Tigres wasted another precious international opportunity to compete against some of the best clubs in the world by sending a B-team out in a preliminary home-and-home, the effort level from the Monterrey club looked to have reached a point where anyone on the side of Mexican soccer would have been well-reasoned to lobby for a future and lengthy ban on Tigres from all international tournaments.
Let Atlas or Cruz Azul, or someone else who cares play, that hypothetical fan might have argued. Because it sometimes can sure look like Tigres doesn't.
Not only can the field-the-B-team approach be embarrassing to Mexican soccer, it can also be construed as a slap in the face to the prestige of tournaments like the CCL, Copa Libertadores, and the opponents the team meets in those tournaments.
Of course, there's another side to every story. Tigres, like all clubs, has a right to field whatever team it likes whenever it likes.
The UANL wouldn't be the first team ever to dog an international tournament to focus on a tournament they consider of higher priority. Last decade, short-sighted and -sided MLS teams, for example, did that with CONCACAF competitions consistently.
Of course, most then caught on. The CCL is not some haphazardly scheduled international round robin set up for amusement purposes. It's at the very least a ticket to the FIFA Club World Cup -- the highest international club competition there is. (Please don't argue about the importance of the UEFA Champions League -- last I checked they weren't considering applications from clubs from outside Europe. You can't win a tournament you can't get into.)
For the CONCACAF region, this is the ticket to the big time. So shouldn't Tigres be trying to win?
The saving grace here is that it's easy to believe that they truly are, just in their own way. Having confidence in the youth is no crime; in fact it's how you continue to win over long periods of time.
With players like Alan Pulido, Taufic Guarch and Alberto Acosta on the field, Tigres is building for the future by depositing confidence in young players now. Particularly inspiring was the debut of Espericueta, tilting the balance in favor of Tigres in terms of doing a favor for Mexican soccer, rather than a disservice, by putting their young players on the field.
The results won't always be what you want when you bet on youth. But Tigres has put as much time and money into their cantera as any team in the region, and probably deserves the chance to leverage that however the coach and directors choose. Other clubs have the Copa MX to do that. If Tigres prefers to use the CCL, so be it.
In the end, the gamble may even pay off, if only just. Tigres will likely host Alajuela next month needing only a win at home to advance to the CCL quarterfinals.
That will mark another chance for the youth to shine in a pressure-packed situation -- and one more shot for Tigres to prove that, rather than blowing this thing off, the club has an important long-term plan in mind.
Follow BRENT LATHAM on