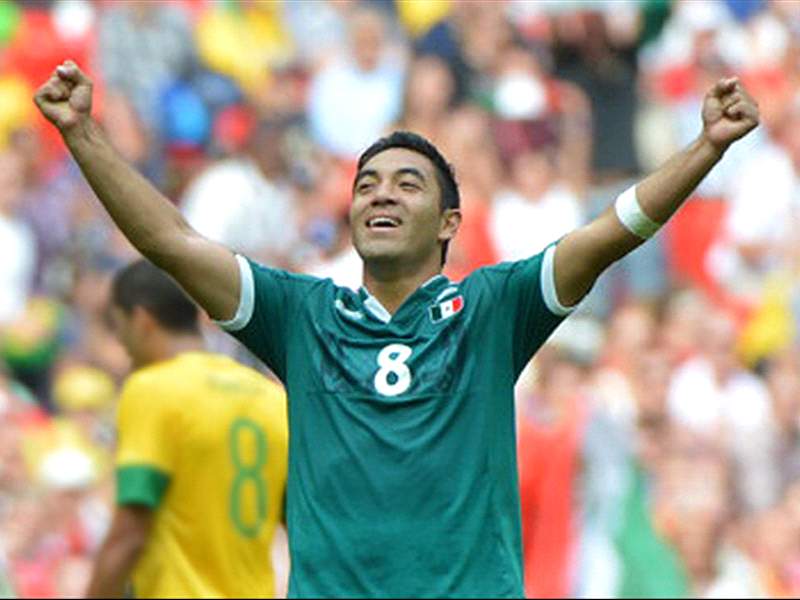 ¡Ahora, lee Goal.com USA en Español!
Marco Fabian and Jorge Enriquez will not be sold to European clubs, stated Chivas owner Jorge Vergara.
Following stellar Olympic campaigns from Chivas players Fabian and Enriquez, speculation abounded as to whether either player could end up in Europe before the transfer window shuts.
In an interview with
ESPN Deportes Radio
, team owner Jorge Vergara insisted that the aforementioned players, as well as left back Miguel Ponce and goalkeeper Jose Rodriguez would remain at the club unless the team received much better offers.
"The European market is interested," Vergara admitted, "but we'll hope that their offers shoot up because we're not selling them to anyone. We've got [four] national teamers coming in and I think that will yield good results."
Chivas has yet to win a game after four matches in the Apertura 2012 season, with the team's record of futility extending to 12 games in all competitions stemming back to the previous campaign. Manager John Van't Schip has asked that the players remain at the club as well, Vergara revealed.
Since bringing in Dutch legend Johan Cruyff to run the team's operations earlier this year, the new administration has failed to make an impact despite signing established stars such as Luis Perez and Rafael Marquez Lugo.
"I'm in contact with Johan Cruyff. I think we have some mistakes we need to correct, but it's all within the process and with a complete roster the team will get better," Vergara noted.
Chivas will have its first opportunity to debut the returning Olympians in a league match against San Luis on Saturday night.
Follow ERIC GOMEZ on

¡Ahora, lee Goal.com USA en Español!