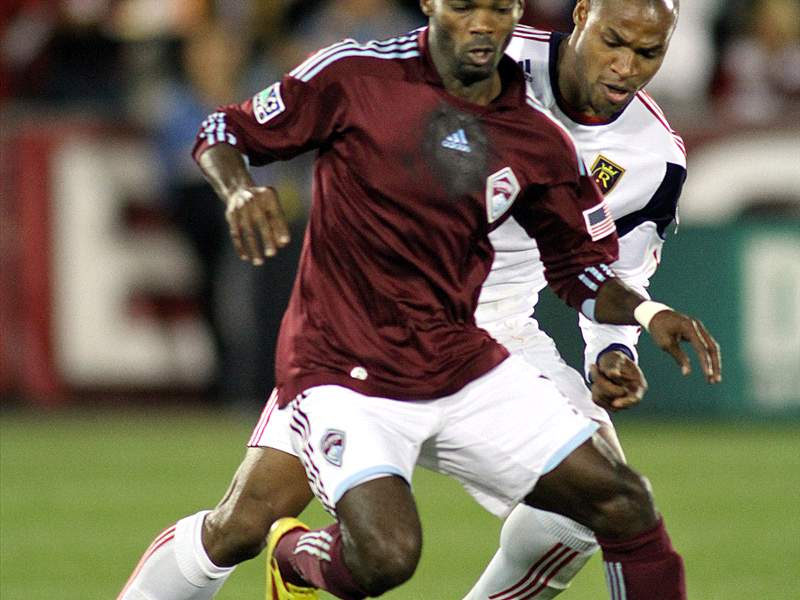 After a standout campaign with Colorado, Omar Cummings caught the eye of Estudiantes manager Jose Luis Sanchez Sola.
The incoming manager said he is interested in bringing Cummings aboard and has a spot waiting for him in Zapopan.
"I have only one foreigner spot open," Sanchez Sola told Guadalajara daily Informador. "If I can't get him, I'll play with four foreigners."
Cummings scored 14 goals while leading Colorado to MLS Cup.
Sanchez Sola has experience plucking talent from MLS. While he was with Puebla, he brought in former MLSers Ramon Nuñez, Duilio Davino and Herculez Gomez. The trio helped push Puebla into the playoffs in an improbable run during the Bicentenario 2010 season.
Aside from the talent available in MLS, Sanchez Sola said the league is enticing for financial reasons as well.
"He has to come from there. I would like him to come from there," Sanchez Sola said of a possible reinforcement. "We have money for that because from another market it would be difficult."

For more coverage on Mexican football, visit Goal.com's Mexico page!