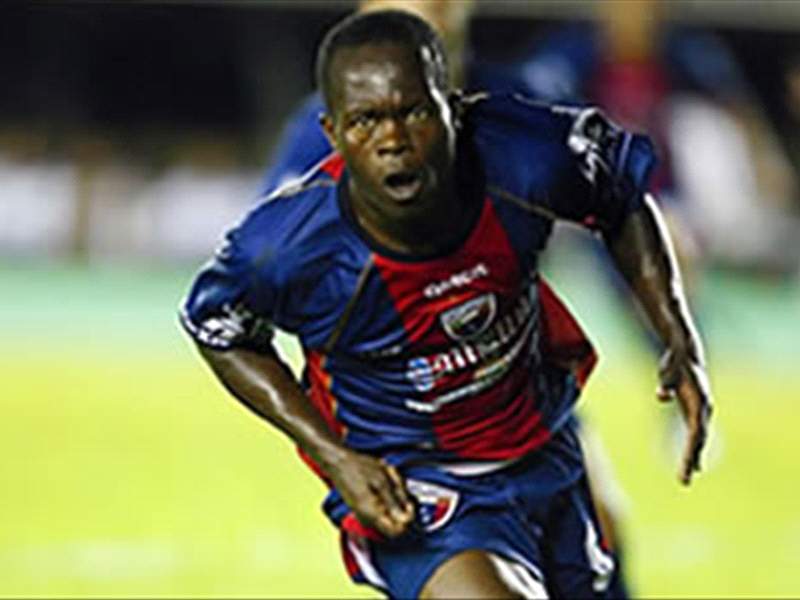 Alain Nkong has the distinction of being the first and only African to win a league title in Mexico, after helping Atlante win the the Apertura 2007 championship, and also of being a nomadic striker.
In Nkong's 10-year career the Cameroonian has played in over five different leagues. Now, Nkong is back in Mexico hoping he can repeat his success, but this time with Indios de Ciudad Juarez which have acquired him on his now customary one-year contract.
"There is one week left of work, so I am working hard, so that by the 25th I can be at 100 percent," Nkong told reporters after Indios training session.
The Cameroonian feels confident he can contribute to the club with at least four goals.
"I never finish a tournament without being able to score a minimum of four or five goals. An assist is also a goal, in that sense I will do anything I can to make sure that I score goals and also give assists."
Despite having just arrived to the club Nkong already feels he owes the fans results and cmpromises to bring many victories to the Benito Juarez Olumpico stadium.
"The fans will support us until the end so we have to win at home so that they can be happy. There is a good team; we have everything to compete in this tournament, so we have to win our season opener," continued Nkong. "Monterrey is a good team but we do not play to look at our adversaries we play to beat them and we will continue working with the coaching staff to accomplish that on Saturday."
Joel Aceves, Goal.com

Visit Goal.com daily for more
coverage of the Mexican National Team
.

Want more from Goal.com delivered right to your door? Introducing "Goal.com Magazine."
Subscribe now
!