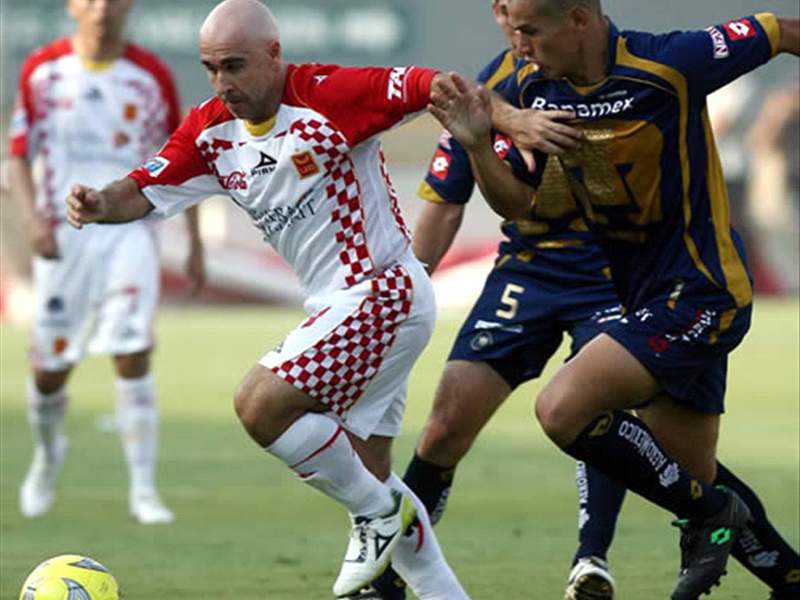 Rodrigo "Pony" Ruiz and Rafael Medina scored second-half goals as Tecos UAG beat Pumas UNAM 2-0 before an empty Estadio 3 de Marzo on Friday afternoon.
The victory improved Tecos' record to 6-4-6 while Pumas fell to 7-5-4. With 24 points, Tecos is one back of Pumas and not only has a clear shot of the Liguilla but also has an outside chance of winning the group title outright.
With the Mexican Football Federation shutting out supporters from all league games this weekend, Tecos played in front of no fans in the stands. Pumas, meanwhile, had no supporters in its own home game a week ago in a 1-1 home draw against Guadalajara.
Neither team showed much in the early going, but Ruiz woke up Tecos' offense some 20 minutes into the second half. Ruiz lined up a free kick from the left side of the penalty area and sent the ball toward the wall. Several Pumas players jumped to try and stop the ball but it instead deflected off Israel Castro and went into the back of the net.
Ten minutes later, Tecos smelled blood once again. This time, Tecos had a counterattack down the left flank. Mario Ortiz held the ball outside the box and fed to Medina, who was unmarked on the far post. Medina settled the ball and buried it past a scrambling Sergio Bernal as no Pumas defender could reach Medina in time.
Tecos held on to claim its sixth victory of the season.
Goal.com


For more coverage of the Clausura 2009 season, visit Goal.com's Mexican Football section.