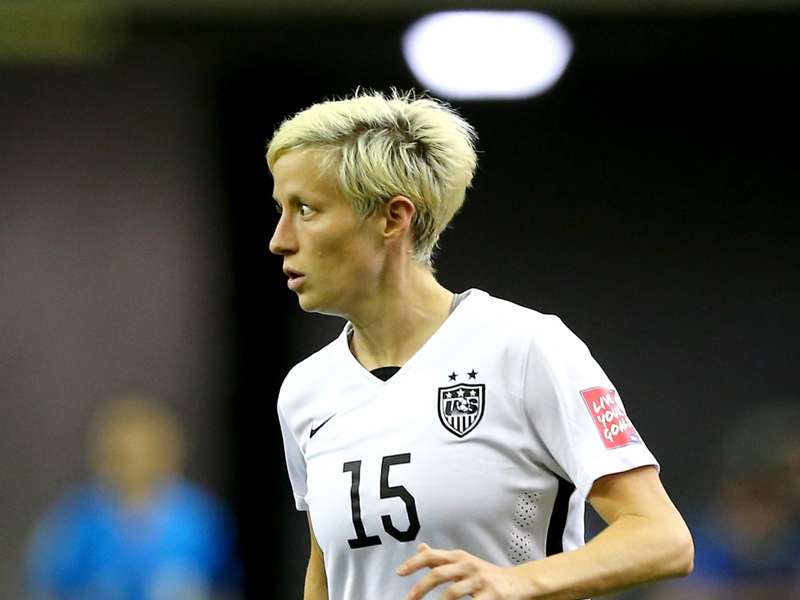 VANCOUVER — It's safe to assume Megan Rapinoe doesn't agree with Sepp Blatter's self-proclaimed title as the "godfather" of women's soccer.
Discussing the growth of the sport ahead of the Women's World Cup final, the U.S. national team midfielder wasn't particularly impressed by the outgoing FIFA president's body of work.
"Sepp kind of had the mindset of any help that he threw to the women's side he should be congratulated 10 times over for," Rapinoe said. "Doing the right thing doesn't earn you a pat on the back. Just because you're promoting the Women's World Cup and promoting the women's game doesn't mean that's the best thing that's ever hit the world."
Blatter, who famously suggested that female players should wear "tighter shorts" to boost the sport's popularity, has declined to attend the final between the U.S. and Japan on Sunday at BC Place.
Under Blatter, FIFA and the Canadian Soccer Association chose to hold this summer's World Cup entirely on artificial turf. The decision prompted a player-driven gender discrimination lawsuit, though the action was dropped this past January.
This World Cup has shattered TV records, with the Americans' win over Germany on Tuesday drawing 8.4 million viewers on Fox to become most-watched World Cup semifinal — men or women — in U.S. history.
There is hope going forward that the event's popularity will lead to more respect and equality for female players, from FIFA and beyond.
"It's like anything: There is always an evolution, there is always a process to go through before equal footing is gained," U.S. coach Jill Ellis said. "This is a very popular sport. Sponsors understand that, the general public understands that, so hopefully you'd think the establishment would take note of that."
Added Rapinoe: "We've seen since the last World Cup that we're getting paid more, other teams are getting paid more. FIFA is still crazy and doing crazy things like putting our World Cup on turf, but I don't think that will happen again. I think the people with the money just need to realize there is money to be made in the game, and I think they're seeing that."